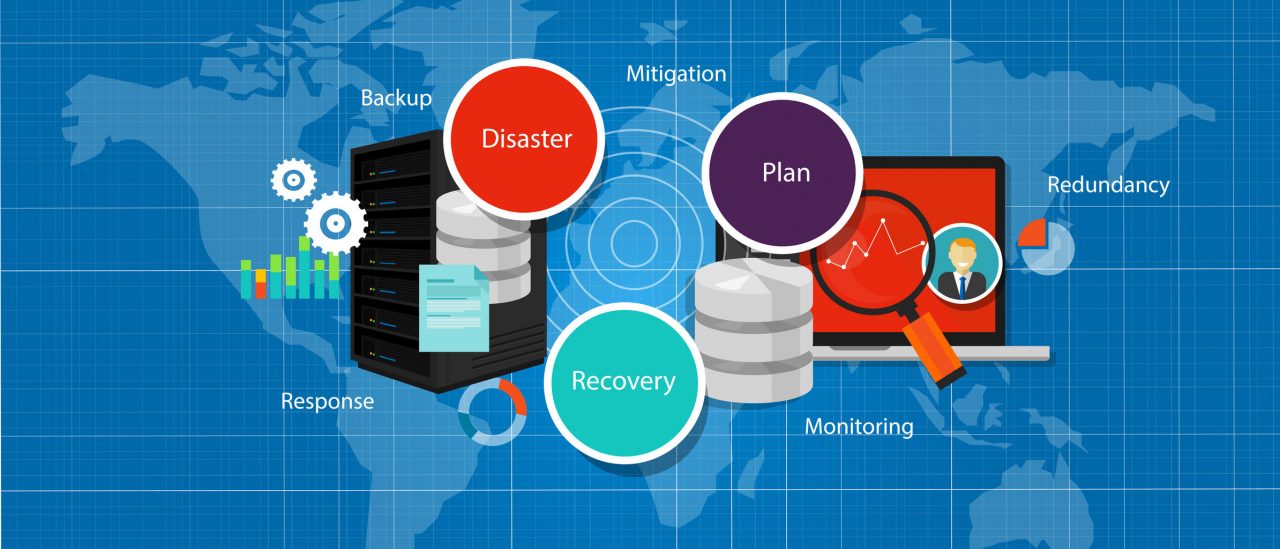 While definitely necessary, making and maintaining disaster recovery (DR) plans is definitely not one of the favorite tasks for IT personnel. DR planning is complex, time-consuming, and it involves the resources of a number of both IT and non-IT related personnel. In addition, implementing DR plans isn't cheap. The expenses required to implement a traditional DR plan can be high as the organization typically needs to buy the storage and computing hardware required. Disaster Recovery-as-a-Service (DRaaS) is an alternative to traditional on-premise DR solutions. With DRaaS when a server failure occurs, instead of performing the recovery to another on-premises server, DRaaS recovers that workload so that it runs in the cloud.
DRaaS is especially useful for small-to-medium (SMB) sized businesses. Many SMBs dismiss making a comprehensive DR plan because they believe that type of option is only for deep-pocketed enterprises. For the SMB, DR often just consists of doing daily backups and storing the backup media offsite – which covers the basics but makes for poor Recovery Point and Time Objects (RPOs and RTOs). More effective multi-site DR solutions are beyond of the reach of many SMBs who need a way to get their DR data off-site without the costs and complexities of building and maintaining an additional DR site. DRaaS is affordable because it allows businesses to forgo the need for a second physical site. With DRaaS, the cloud can be your DR site. Plus, you only pay for the infrastructure in the cloud that you use. Storing backups or VM images is far less expensive than running them.
Benefits of DRaaS
DRaaS offers a number of benefits –, especially for SMBs. Some of the benefits of DRaaS include:
Zero Capex costs to get your DR plan started – With DRaaS you simply need to start a subscription for the DRaaS offering with your cloud and DRaaS provider of choice. There's typically no need to buy any additional hardware.
Automatic backup critical systems, applications and data – The core functionality of all DRaaS systems is to create a backup of your servers and workloads. Typically, once you setup the schedule it's automated from then on.
The ability to quickly recover from a disaster – In the event of a system failure or site outage your protected workloads are safely stored in the cloud. Restoring those cloud-based backups in the cloud is far faster than recovering to a traditional physical DR site.
Orchestrated recovery options – While the ability to recover your VMs is vital, most DRaaS solutions also have the ability to provide orchestrated recovery. For instance, in most cases your VMs will have dependencies on each other and you would typically want to make sure your AD servers start up before your clusters or database servers.
The ability to set archive durations based on policies – DRaaS systems can also archive your data which can help provide regulatory compliance as well as protection from malware or ransomware that might be present in your most recent backups.
DRaaS as a part of your overall data protection strategy
DRaaS offers several advantages for the SMB that might otherwise not be able to create anything beyond a very basic backup and restore strategy. However, if you're considering moving to DRaaS it's important to consider it as a part of your overall data protection strategy. For instance, DRaaS doesn't replace the need for backups. Ideally, you should be able to integrate your DRaaS solution and your backups and other data protection solutions without needing to manage it as a completely separate entity.