TechED 2014 Survival Guide

Microsoft TechEd 2014 is just days away, and thousands of IT professionals will be descending upon Houston between May 12-15 this year to hear about all the latest and greatest news and new products from Microsoft. TechEd can be a week-long feat of endurance for conference veterans, and it can also be downright bewildering for the uninitiated.


Microsoft TechEd 2014 is being held in Houston, TX, from May 12-15 (Source: Microsoft)
So in the interest of helping both TechEd newbies and battle-scared veterans — as well as those who can't physically attend the show this year — we've put together a survival guide that will help you get the most out of the conference. If you have any TechEd tips and tricks of your own to share, please add a comment to this blog post. You can step into the way back machine and visit our TechEd 2013 Survival Guide to see how things were done a meager 12 months ago. Contributing Editor Aidan Finn also has some tips on preparing for TechEd and introduces the aptly-named TechEd Hyper-V Amigo selfie game.
TechEd Mobile Apps
One of the best ways to stay connected and up-to-date on what's happening at TechEd is to download the Microsoft Channel 9 TechEd Events app. This handy piece of mobile software will allow you to plan which sessions you'd like to attend, as well as view more information on speakers, event maps, and other useful info. Microsoft has also finally developed a more evolved (and reasonable) stance on mobile platform support, as the app for this year's TechEd is available for Android and iOS devices, as well as for Windows 8 and Windows Phone 7/5/8/8.1.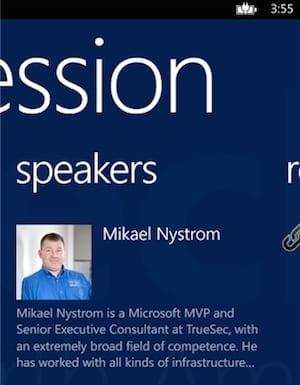 The Windows Phone 8.1 TechEd App (Source: Microsoft)
TechEd Social Media Tips
One of the most entertaining (and educational) things to do at every TechEd is to keep tabs on what attendees are saying via social media about the conference, especially on social media. The official TechEd Twitter account is @TechEd_NA, and the conference hashtag is #MSTechEd. Another Twitter resource for social activities at TechEd is #theKrewe, which is an informal group of TechEd attendees who often Tweet about social events, parties and the like. (See more on TechEd parties farther down in this post.)
People to Follow on Twitter at TechEd
There are hundreds of speakers, Microsoft MVPs, Microsoft execs, tech journalists, and other interesting folks attending TechEd this year — in person or in spirit — and nearly all of them will have some entertaining things to say. This is by no means an exhaustive or complete list, but here are some folks that might be interesting to follow. If you have some suggestions for TechEd stand-outs I should add to this list, please add a comment at the end of this blog post.
Microsoft Executives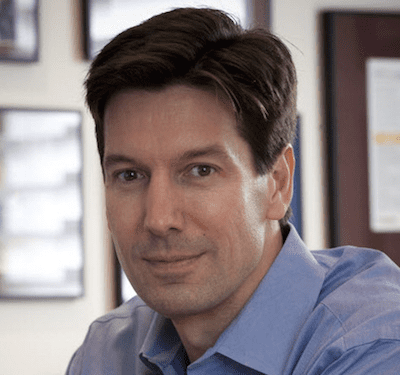 Microsoft Technical Fellow Mark Russinovich (@markrussinovich) is a popular (and frequent) speaker at TechEd Conferences (Source: Microsoft)
Journalists/MVPs/Other Follow-Worthy Attendees
Petri IT Knowledgebase Authors/Editors
TechEd Live Stream
If you can't make it to TechEd at all — or would prefer to watch the keynote in a bathroom in your hotel room — you can still watch some of the show remotely via the TechEd livestream. Microsoft's Channel 9 has a dedicated TechEd channel, and there you can find information about which events, keynotes, and other activities are available for live viewing. Microsoft also has a page you can use to register for the TechEd livestream so you won't miss any of the action, particularly the TechEd opening keynote on Monday, May 12th, by Microsoft Corporate Vice President Brad Anderson.
The TechEd Countdown Show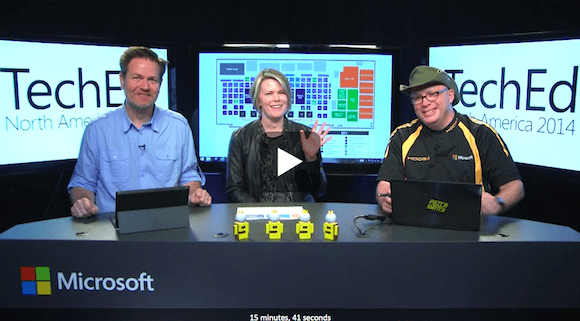 The TechEd Countdown Show (with Joey Snow and Rick Claus) is a great way for TechEd novices (and veterans) to get up to speed on what TechEd is all about. (Source: Microsoft)
If you are a TechEd novice, one of the best ways to get up to speed with what TechEd has to offer is to watch the TechEd Countdown Show on Microsoft's Channel 9. Microsoft employees Joey Snow and Rick Claus have produced a series of videos about TechEd that cover everything from the best restaurants in the Houston area to pointing out some stand-out sessions that every TechEd attendee should have on their calendar. There are a lot of videos here, but most are in the 15 minute range, which makes them perfect for getting a TechEd information dump while waiting for your flight to Houston at the airport.
Don't Forget the TechEd Parties!
Like most other trade shows, TechEd also is know for serving up dozens — if not hundreds — of vendor parties and receptions during the week. Microsoft and nearly all of the vendors exhibiting at the TechExpo vendor hall have some sort of gathering, get-together, or reception planned during the week of TechEd. One of the best resources for finding out about all the social activities at TechEd is TheKrewe website and @TheKrewe Twitter handle, which lists TechEd parties and other activities. Petri Contributor Phoummala Schmitt also has a post up with some additional party listings, and therein she also argues that TechEd 2014 is more than Kool-Aid and swag. If you know of additional resources for vendor parties at TechEd, please add a comment to this blog post, give me the details, and I'll add a link here.
Meet Petri Authors at TechEd
Last but not least, the Petri IT Knowledgebase is holding an Author Meet and Greet at TechEd that will give attendees a chance to meet Petri authors and editors at the show. The event is being held at the Andalucia Restaurant in Houston on Tuesday, May 13th, at 5:00pm-7:00pm Houston local time, and we'd love to meet as many Petri readers as possible. The event is kindly being sponsored by Veeam Software and Proximal Data, so you'll get a chance to meet some  representatives from those fine companies as well. Don't forget to register so you can reserve a spot at the event.
So are you attending Microsoft TechEd 2014 in Houston this year? If so, let me know what you think. Drop me an email or touch base with me on Twitter, Google+, or Facebook (see below).