On the first day of TechEd North America 2014, Microsoft Corporate Vice President Brad Anderson announced new products for IT pros. In this article I will discuss the announcements that most IT pros will want to know about.
What's New for IT Pros
Azure Site Recovery Preview
One of the most popular features of Hyper-V since the release of Windows Server 2012 has been Hyper-V Replica, a built-in asynchronous method of replicating running virtual machines to a secondary or disaster recovery (DR) site. There are certain questions I always expected when I talked about Hyper-V Replica, including, "Can I replicate my virtual machines to Azure?" The answer has always been a firm "No." But that will change when Azure Site Recovery (ASR) goes into preview in June 2014.
ASR is built on Hyper-V Recovery Manager (HRM) the Azure-based orchestration tool that manages replication and failover of VMM-managed virtual machines.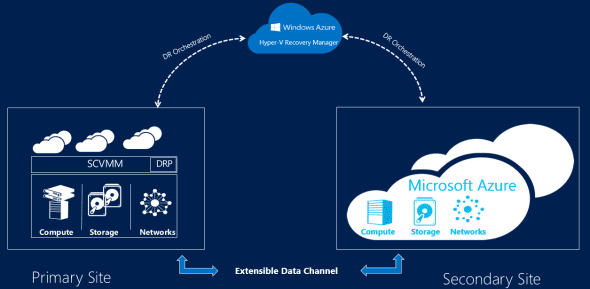 ASR will be very interesting to small/medium enterprises (SMEs), enabling these companies to invest in business continuity with little to no capital expenditure. The costs of ASR will be minimal operational expenses. This makes ASR one of the "on ramps" that Anderson talked about: a cloud technology that will encourage companies to look more at what hybrid cloud can offer.
But there is a catch. As you can see in the above image, Hyper-V Recovery Manager is the enabler of ASR. HRM requires System Center Virtual Machine Manager (SCVMM), which is licensed only through the Server Management License (SML) bundle. SMLs are relatively affordable and offer high-value packages to larger companies, but SMEs with lower virtual machine-to-host ratios are not able to afford System Center. This means that Microsoft has effectively limited their market to a small portion of mid-large companies that (a) are able to invest in IT and (b) have not already invested in or do not want to invest in a DR site.

Cloud App Discovery Preview
The central pieces of the Microsoft Cloud OS are identity and control. Microsoft believes in enabling single sign-on from your on-premise Active Directory to Software-as-a-Service applications that are hosted in the cloud. SaaS solutions such as Office 365 (O365) are easy to enable. IT is generally responsible for enabling O365 so IT knows that they need to manage access and enable federation for single sign-on. But what about all those other SaaS apps that users can sign up for with just a credit card? IT has no idea of their usage in the business.
This is where Cloud App Discovery comes in. An agent is deployed to discover SaaS usage on the network. Data is reported centrally where IT can identify cloud applications. Control can be enforced where required and single sign-on can be enabled where available. The solution enables IT to regain control and to give users a better (and more secure) experience.
Virtual Network Enhancements
For some time, you have been able to create a site-to-site VPN connection from an on-premise VPN device to a virtual network in Azure. Now you can create multiple site-to-site connections to a single virtual network. This will enable different locations to have a direct connection to a single virtual network.
Also, Microsoft has enabled connectivity between virtual networks in different Azure regions across the private Azure WAN. This allows you to create a geo-dispersed network within Azure.
ExpressRoute is GA
Microsoft recently announced the availability of ExpressRoute, a way to enable MPLS connectivity to Azure virtual networks via a WAN provider or data center partner. ExpressRoute enables an Azure customer to access all Azure services (not just virtual networks) via a private subject-to-SLA WAN connection. This service is now generally available, subject to networking partner availability.

Windows Azure Files Preview
This feature wasn't well explained at the keynote, but I followed up at the Azure booth at TechEd to make sure I understood what the feature offers. This is not an SMB 3.0 solution within Azure. Instead, Azure Files will offer an SMB 2.1 connectivity to a shared folder that is stored in Azure. This will allow applications that are running in Azure to share common content. For example, a farm of websites or web servers could share a single repository of content. Azure Files is not a cluster-supported storage system.
Internal Load Balancing Preview
Right now, you are able to load balance the endpoints (publicly accessible ports) of virtual machines in Microsoft Azure. A new preview feature called Internal Load Balancing allows you to load balance:
Between virtual machines within a cloud service
Between virtual machines in different cloud services within any type of virtual network, and between on-premises computers and virtual machines in a cross-premises virtual network.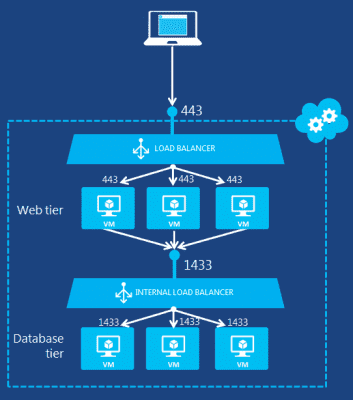 Azure RemoteApp (aka "Mohoro") Preview
It has been known for some time that Microsoft was working on some sort of remote technology that would be hosted in Azure. RemoteApp was announced in the keynote. RemoteApp is based on Windows Server Remote Desktop Services session virtualization (aka Terminal Services). The idea is that applications can be installed centrally and made securely and quickly available to users on a broad range of devices running Windows, Android, iOS, or Mac OS X, without the need to stand up an expensive RDS host farm.
Windows Azure Import/Export Service
I have heard some horror stories over the past year about how executives have been sold on the concept of using Azure's affordable storage for maintaining bulk or archive data, instead of occupying more expensive on-premise SAN capacity. It sounds like a good idea – until someone asks how the petabytes of data will be uploaded from the SAN to Azure. This is where the scary stories begin.
Azure Import/Export is intended to resolve issues in which the bulk transfer of data over the Internet or WAN is just not feasible. The concept is that you can transfer data securely into or out of an Azure data center on encrypted (BitLocker) physical storage via FedEx or DHL. The drives must be 3.5-inch SATA II/III internal hard drive disks. A single import/export job can span no more than 10 disks.
A number of regions have been enabled for this service. It should be noted that data may have to cross international borders and you will have to be sure that your disk is encrypted using BitLocker (required by Microsoft) and that you are legally allowed to transport your data in this manner.
A8 and A9 Compute Intensive VMs GA
This will be more interesting to developers of number-crunching apps, but two high-spec virtual machines are now generally available. The A8 instance has 8 virtual processors and 56 GB of RAM. The A9 instance has 16 virtual cores and 112 GB of RAM. Both specs include 40Gbit/s InfiniBand networking with Remote Direct Memory Access (RDMA) for low latency, low CPU impact and high throughput.
Windows Server, System Center, or Windows Client OS?
While this has not always been the case, TechEd has become the expected location for announcements of the next release of on-premise software that IT pros utilize. Only seven months have passed since the general availability of Windows Server 2012 R2, so it was always unlikely that we would see any announcements of vNext at TechEd North America 2014, especially if the rumored release date of April 2015 is accurate.
The lack of on-premise announcements might worry some IT pros, but there was a big push to remind IT pros that Microsoft's vision is that of a hybrid cloud, where companies mix the best of on-premise private clouds with Microsoft and hosting company public clouds.