Teams Will Soon Organize Meeting Content for Easier Post-Event Discoverability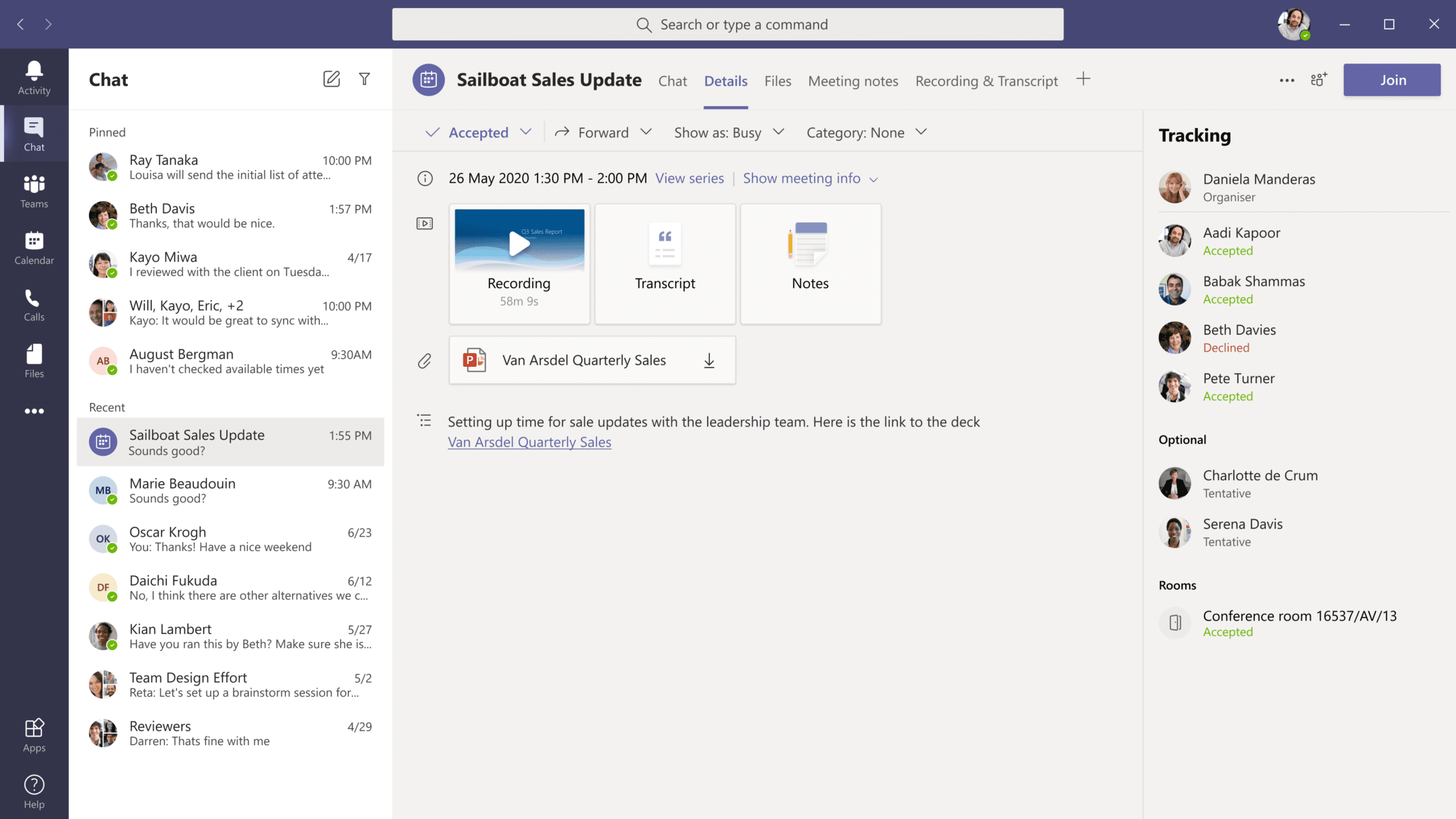 If there is one thing that we all love, it's meetings. Meetings in the morning, meetings in the afternoon, and more than likely, meetings after dark. In this remote world that we live in today, you can't escape these virtual hangouts no matter how hard you may try.
And one of the challenges with having so many meetings is staying organized. Teams is trying to help with that task by continuously bringing more information into the platform so that even if you can't remember all the exact details, hopefully, all the data resides in Teams – if you can find it.
This is where the new "Meeting Recap" feature comes into play. This new feature (ID 68729), which will start to roll out by the end of January with completion expected in mid-February, will bring the meeting recording, transcript, and chat into one location for easier navigation and to catch-up if you missed a part of the conversation.
This is how Microsoft describes the feature:
The new meeting recap feature in Teams helps meeting attendees and those unable to attend a meeting stay up-to-date by providing the meeting recording, transcript, and chat all in one place. These are automatically shared in the Chat tab and viewable in the Details tab.
Once the feature rolls out, after each meeting occurs, the user will see an updated view in 'Details' inside the calendar invite that will contain the organized information.
A couple of things to note is that there is no impact on administrative settings or policy, nor how data is shared or handled. Further, this update will not be enabled for channel meetings, which means if it's not on the calendar, it's not getting organized with this new feature.
This is a minor update for Teams but one that should make the process of finding information related to a meeting a little bit easier. Even if this only saves you a minute or two, that's a big win for content organization over the span of a year.