A Summer Reading List for System Administrators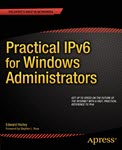 Like many of you, I have a stack of beach reads now that summer is upon us. However, my version of a beach tends to be more like a cabin at the lake. If you're wondering how to spend some quality time, here's my recommended summer reading list, which are presented in no particular order.

Practical IPv6 for Windows Administrators by Edward Horley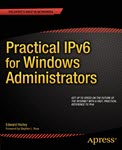 I confess that I know very little about IPv6 other than the fact that addresses make my head hurt. I've also put off learning it since I don't think I need it in my little test environment, but that's probably wishful thinking on my part. I need to learn this, and you probably do, too. This book is written by one of the leading experts on the subject, where my copy is autographed, so there's really no excuse. Although you'll find several IPv6 titles by looking through Amazon, I like that this isn't a book full of theory and specifications. Instead, I like the practical and real-world approach that I've seen so far, which is what exactly Ed accomplishes in this book.
Website: Practical IPv6 for Windows Administrators

Docker in Action by Jeff Nickoloff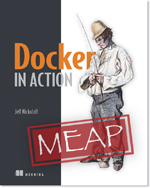 If you read my article about what skills Windows system administrators should be learning, then you'll recall I mentioned Docker. This book, which is still being written, is a good start. You can get access through the publisher's early access program and read the book as it's being written. I've done this with the first few chapters, and now I need to get caught up. What I have read is easy-to-follow and practical in application. It is important to note that Docker is a management application for containerization so this book is technically about a specific product. But I think you will pick up the necessary concepts around containers. I'm hoping that this will make it easier for me to pick up containers when Microsoft starts delivering its next operating systems.
Website: Docker in Action


PowerShell Deep Dives edited by Jeff Hicks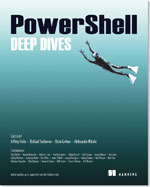 This book might surprise you that it is on my list. If I'm the editor, haven't I already read the book? Actually not. This book was a collaborative effort among a number of PowerShell MVPs, community leaders, and even a few folks from Microsoft. Each chapter covers a niche PowerShell-related topic that you probably won't find anywhere else. Our goal was to come up with a book that was similar in scope to the PowerShell Summit. I had a few section editors to assist me so there are a number of chapters that I have only skimmed in the final stages of the process. I really need to go back and re-read them more thoroughly. The other reason I recommend this book is that all royalty proceeds go to charity, specifically Save the Children. No one was paid for their work. When you buy a copy, you'll not only help yourself, but others as well.
Website: PowerShell Deep Dives
Seveneves by Neal Stephenson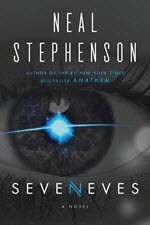 My last recommendation is for fun. Although I think learning thing like Docker and IPv6 is also fun, but I'm weird that way. I've been a big Neal Stephenson fan for a long time. Cryptonomicon is one of my favorite books. I was very excited when I saw this book was coming and even pre-ordered it for my Kindle. It is downloaded and waiting for me. Stephenson's books are epic in scale and his angle on technology is often unexpected. If you've never read any of his books, then I'll say that you have to pay attention. His style isn't as free-form as William Gibson (I'm reading The Peripheral), but Stephenson often puts a twist on something you think you know. From what I've read in the plot summary, this novel sounds incredibly epic even by the author's standards, and I can't wait to get lost in it.
Website: Seveneves



So, that's my short list. Have you already read any of these titles? If so, I'd love to read a quick review from you. Feel free to leave a comment about a tech book on your summer reading list.