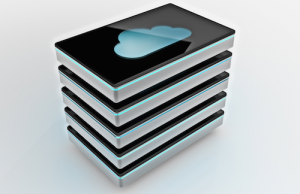 Microsoft released its hybrid/tiered storage solution, StorSimple on March 1st. This is a virtual appliance via the Cloud Solution Provider (CSP) program. This release aims, via Microsoft partners, to provide affordable, cloud-scale storage. It hopes to solve several problems for small and medium enterprises (SMEs).
 

 
A Brief History of StorSimple
StorSimple started out as a physical appliance that Microsoft acquired in 2012. This acquisition provided Microsoft with its first physical storage solution. Prior to this, Microsoft did have some history in storage. A large percentage of Windows Server licenses are used as storage servers of some kind but they never went below the operating system layer.
The StorSimple physical appliance is a tiered storage solution. It has several layers of SSD-based and HDD-based local storage that can extend into very affordable, blob storage within the cloud. The product works by locally retaining active, hot, or working-set data. It moves inactive or cold data to the cloud. This tiered storage operates transparently to the end user or the system that is consuming storage from the appliance. A share or volume is created and this spans local and cloud storage. The system moves data as required and places it into optimal locations.
Microsoft quickly started attempting to sell StorSimple. I attended training for the appliance and I was not impressed. I liked the idea but disliked the execution. The appliance was extremely expensive. It required a large Enterprise Agreement (EA) licensing deal with Microsoft, which was limiting the market. It was iSCSI-based, which caused networking-architecture issues for virtualization. I really disliked the tiering engine that StorSimple used. It was a first-in-first-out model. This was inferior to the heat-map approach used by modern solutions such as Windows Server Storage Spaces.


 
 
Eventually, Microsoft launched a virtual appliance version of StorSimple, which was still restricted to EA customers. I continued to ignore the storage solution. While I ignored it, StoreSimple evolved. As commonly happens with Microsoft acquisitions, it was "Microsoftized" over time. The appliance was updated to use a trimmed-down version of Windows Server Core installation. It was configured with PowerShell cmdlets for network setup and a web console. The daily administration was moved to the Azure Portal. The tiering engine was improved to use a heat map, which was a big thing for me. SMB storage or file shares were added to iSCSI. This means we had a more virtual, machine-friendly protocol. Meanwhile, Microsoft brought out a new kind of Azure storage account called Cool Blob Storage. This offers capacity in the cloud that is cheaper than it has ever been.
StorSimple In CSP
On March 1st, Microsoft quietly launched StorSimple availability to SMEs via the CSP program. CSP allows Microsoft partners to resell Microsoft cloud services to customers and increasingly more on-premises. They are focusing on the breadth market, which includes businesses with less than 250 employees. They are also spreading out to larger businesses with MPSA customers moving to CSP.
The StorSimple solution that Microsoft made available is perfect for the SME market. The StorSimple 1200 is a virtual appliance, which is capable of running on:
vSphere 5.5 or later
Windows Server 2008 R2 SP1 Hyper-V or later
It consumes some local storage, which is between 500GB and 8TB. It allows you to provide up to 64TB of storage per virtual appliance.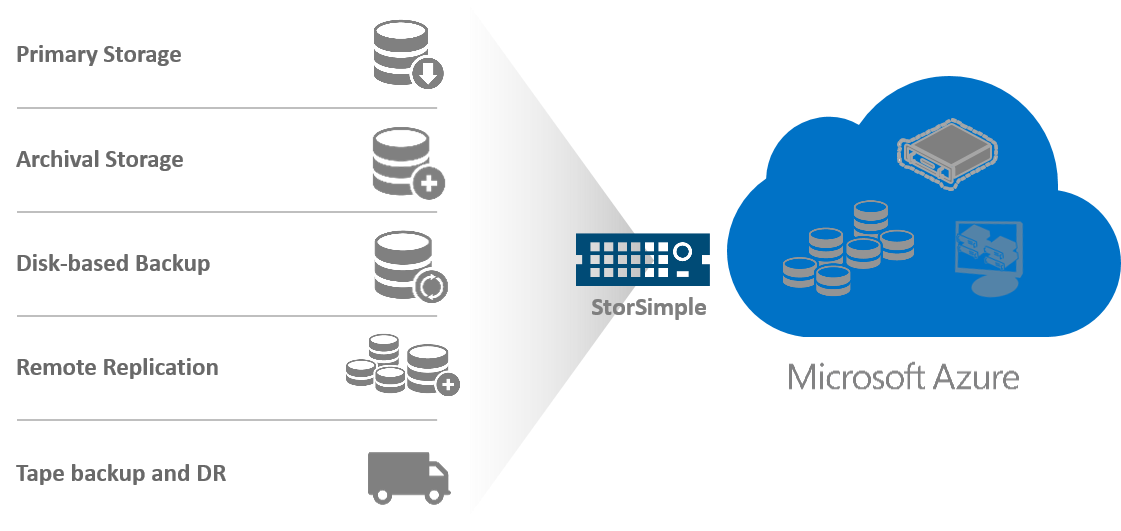 One of my criticisms of the physical appliance has been the cost of purchase. It is a very expensive solution that you must pay for up front (CAPEX), which is not very cloudy. The cloud is all about the utility model (OPEX), where you pay nothing up front. The StorSimple 1200 is true cloud service, which is billed by Microsoft on a per-day basis. In addition, you pay for whatever storage you use. Your data is duplicated, compressed, and encrypted on the appliance before being sent to Azure. You can choose between different kinds of storage accounts:
Resiliency: LRS, GRS, or ZRS
Blob storage/cool: The most affordable and perfect for infrequent, less than twice-per-month, archive data
Blob storage/hot: For more frequently accessed blobs
General storage/blob: If you want to avail of ZRS redundancy
Features of StorSimple
As I have said, the StorSimple tiers your data. You can store data on the appliance and access it using either SMB or iSCSI. A single virtual appliance can only support one or the other. The appliance uses a heat map to detect the demand for each block. Tiering automatically takes place and moves data between the hot or local tier, a virtual machine virtual hard disk, and shifts it to the cold or cloud tier, an Azure storage account, or vice versa. Everything is compressed and deduplicated before transmission to Azure. You use a lot less space. The efficiency of this will depend on your data. Past estimates for Windows Server predict 50 percent more savings for office data and much more for archive/backup data.
Security is a big feature of StorSimple. Your data is encrypted before it is sent to Azure and FIPS-compliant algorithms can be enabled.

One of the nice things about StoreSimple, even when I was a critic, is how data is protected. Snapshots are created to backup on a daily basis. This happens at 10:30 PM by default. These snapshots are maintained in your Azure storage account. This means that your data is automatically, with manual support, backed up with crash consistency. It is retained for 13 years with daily, weekly, monthly, and annual cycles.
If you lose a virtual appliance, you can restore your volumes in 2 minutes. You can do this regardless of how much data was stored on them. This is thanks to a patented process. All of your data is backed up to the cloud. If you lose the virtual appliance, you simply register a new one with the same cloud storage. The metadata is downloaded and presented to clients and services. Your data is now live and is downloaded on-demand from Azure. Your post-disaster performance might be slower than normal but over time it will improve. The working-set data is populated on the virtual appliance's local storage.
This all sounds like you will need lots of bandwidth. That is often a show stopper for SMEs. Microsoft is advising that each NIC on a virtual appliance should have at least 5Mbps of Internet bandwidth. That is not that much. Keep in mind, this virtual appliance will be saving a business a fortune by using cloud-based storage instead of expensive, disk-storage systems.
Solution Scenarios
There are three SME scenarios for StorSimple. The first one is the one we normally think of, the archive. A business has a large amount of data that just cannot be deleted. For example, a hospital might have terabytes or petabytes of patient scan images. This is the sort of data that is rarely accessed a few days or weeks after it was generated. At the same time, it cannot be deleted for years or even decades. A StorSimple virtual appliance can be deployed and used in one of two ways:
SMB can be configured and the appliance is used as a NAS.
iSCSI is used to provide scalable and tiered storage to an existing storage machine.
A StorSimple can be configured as a file server, instead of deploying a classic file-server machine in the SME or branch office. Shares are initially configured in the Azure Portal. The daily administration and security are managed using classic Windows Server tooling.


 
 
Disk-disk backup is our preferred way to protect important systems and data. StorSimple has been certified with solutions from Veeam and Veritas as a target for their backup products. Not only do you get cost-effective disk storage, but you are also getting disk-disk-cloud backups as a result of the tiering and snapshots of StorSimple. You can also complete the 3-2-1 backup strategy by using GRS or ZRS storage accounts in the cloud.
How Much Does It Cost?
Let's say that you have a business with 10TB of data that you want to move to a StorSimple. Let's conservatively say that we are going to require 10TB in the cloud for compressed and de-duplicated storage. Both will need backups. The following is based on direct-from-Microsoft pricing, which is usually the highest rate. It might not reflect how it is priced through the CSP program.
Cool Blob Storage (LRS) costs $0.0152 per GB each month in the East US region. For 10TB, that will cost $155.80 per month. The on-premises StorSimple 1200 virtual appliance will cost $125.02 per month. That is an approximation because it is priced at $4.11 per day. For 10TB of storage, we can estimate that the total monthly charge will be $280.82 per month, including backups and DR.

Summary
I liked the concept of StorSimple but I was not a fan of how it was implemented. That changed once I read up on the improvements. That changed after the SME-focused release via the CSP program. I think that StorSimple could be a great feature for those SMEs that never have enough storage. I wish that we could tier to the cloud without the disruption of migrating data between different storage systems. However, StorSimple solves some big problems that affect the business. It does so cost-effectively for SMEs.