Sponsored: Learn About the Latest Cloud innovations at VeeamOn Virtual on November 20th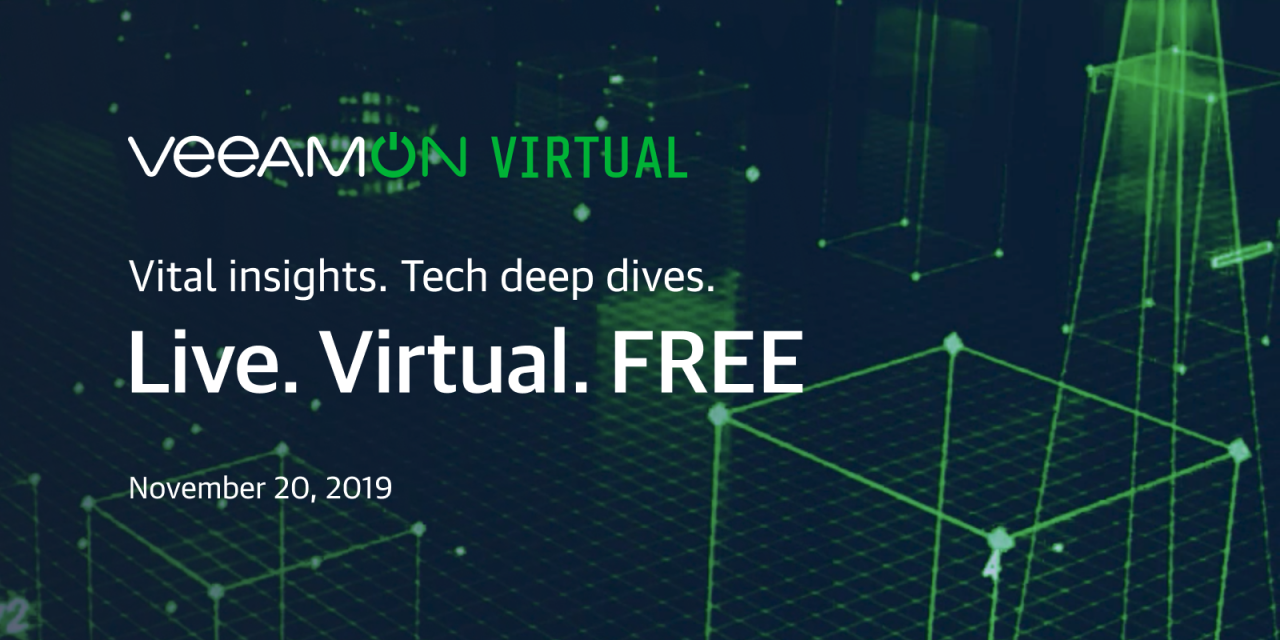 When it comes to downtime, it's not if but when will it happen to your environment. Everyone knows that outages are an evergreen challenge and if your environment is offline, real dollars are being lost through either a stoppage of sales or an impact to your reputation with your clients.
Ransomware, natural disasters, or even accidental deletions are the reality of running a modern environment but the difference between the best-in-class companies and the rest is how quickly you can recover from unexpected downtime.
Next week, Veeam will be hosting VeeamOn Virtual where the company will be diving deep into the latest and greatest in data protection, security, and management. The free virtual event will allow you to connect with Veeam's leading experts and partners that will keep you on top of the new innovations, tools, and techniques.
With more than 20 speakers covering everything from the latest innovations with Azure, AWS, and Office 365 to preparing for 2020 with predictions from Veeam's top management, VeeamOn Virtual is packed full of content that will make you a better IT professional.
With the landscape of threats to your data evolving rapidly, it's critical to stay up to date on the latest technologies and trends to make sure that you can achieve 24x7x365 availability. Veeam has proven itself to be a leader in this segment and their conferences are among the 'must-attend' events of the year.
You can sign up now with the event taking place on November 20th.  If you are not able to attend the live sessions, there will be recordings available too.