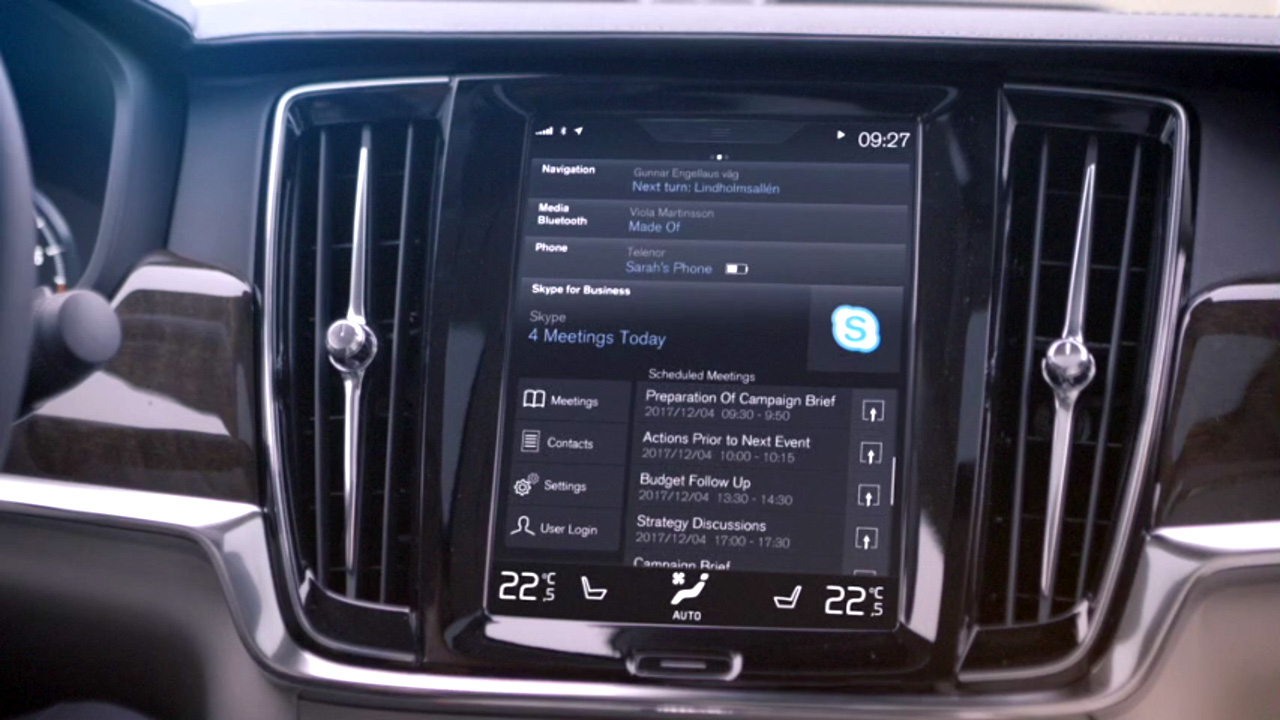 Volvo Cars announced today that it will be the first automaker to integrate Microsoft's Skype for Business into its vehicles.
"We've all been there," Volvo's Anders Tylman-Mikiewicz notes in a prepared statement. "Sitting in the car trying to join a conference call. You either fumble with or drop your phone while trying to connect or you forget the long pin code to join. It's not the best way to start an important call in the car. On top of all that your attention is not where it should be – on the road. With the addition of Skype for Business all that goes away."
Skype for Business will be offered in Volvo's 90-series cars, which includes the S90 sedan, the V90 crossover, and the XC90 SUV and hybrid. These are Volvo's top-of-the-line models, with the least expensive starting at about $45,000 in the US.
According to Volvo, users will be able to access Skype for Business directly from the touch-based display in the center of the cars' dashboard. They will be able to "view upcoming meetings and participant details, and join meetings with one click."
The firm also notes that today's flexible workspace trends makes in-car productivity a necessity, not a nicety. "In-car productivity tools will enable people to reduce time spent in the office," Volvo's Anders Tylman-Mikiewicz notes. "This is just the beginning of a completely new way of looking at how we spend time in the car."
While one might naturally wonder about the safety of interacting with a touch screen while driving, Volvo is also integrating Cortana technologies for voice recognition and speech commands. Over time, Volvo says, it expects Cortana to further improve matters by actively predicting user needs.