Successful PlayStation 4 and Xbox One Launches Marred by Glitches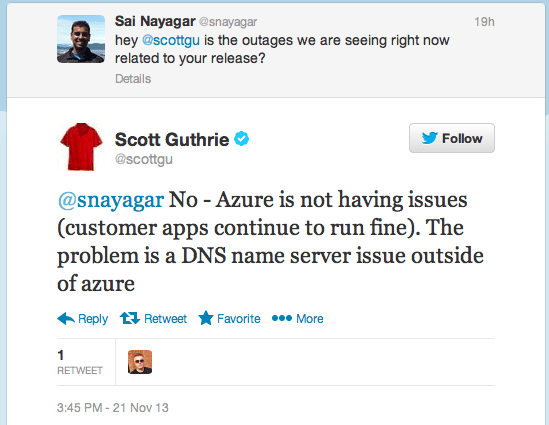 Proving once again that just about any brand-new technology product will have first-release problems to work through, launches of both the PlayStation 4 (which was released November 15) and the Xbox One (which is available today) have had to contend with some minor technical glitches and gremlins.
PS4 and the Blinky Blue Light of Death
Sony recently announced that their new PlayStation 4 console sold more than 1 million units in the first 24 hours after launch in Canada and the United States. While it appears that the vast majority of new PS4 owners have been using their consoles without any issues, a small number of users have reported that their new PS4 consoles have refused to start, displaying what some have referred to as a "blinking blue light of death," with an obvious nod to the infamous "red ring of death" (RROD) debacle that plagued the Xbox 360 launch, cost Microsoft a whopping $1 billion to fix, and inspired a hilarious parody video (embedded below) that was based on the legendary Johnny Cash song "Ring of Fire."
Sony does have a PS4 customer support page that provides assistance to customers that are experiencing the problem, and a Sony representative recently told Bloomberg news that "We also understand that some units were reportedly damaged during shipping." Sony asserts that only a very small number of PS4 owners have been impacted by the issue, which would seem to indicate that Sony doesn't have a RROD-size problem on its hands. Regardless, those numbers are meaningless if you're the one with the dead console.
Xbox One: Flaky Drives and Windows Azure Storm Clouds
The PlayStation 4 wasn't the only console with launch-day teething pains, as the Xbox One has experienced a few glitches and gremlins of its own. Both GigaOm and The Register reported that Windows Azure went down in the wee hours of the morning of the Xbox One launch, and the Register story stated that "…the wobble has taken down the Xbox.com website on the Xbox One worldwide launch day."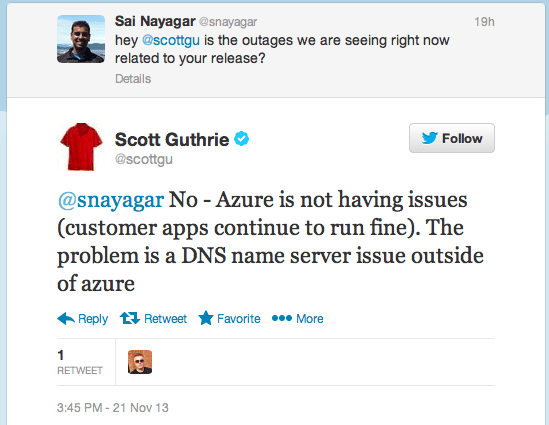 Microsoft Corporate Vice President Scott Guthrie tweeted that the "The problem is a DNS name server issue outside of azure." While the technical distinction is noteworthy and accurate, online issues like this lend credence to the concerns and backlash over Microsoft's plans for an "always-connected" Xbox One console, which caused Microsoft to retreat from that requirement after a public outcry. I personally checked Xbox.com and Xbox Live right before posting this article, and both were operating without any problems, so the issue seems to have been resolved.
A more concrete Xbox One glitch has emerged in the form of defective CD drives, which CNET's Lance Whitney writes about. Based on some comments appearing in various online forums, some Xbox One users are reporting defective CD drives that won't read discs properly, and Whitney's article links to some video of users demonstrating the problem. At press time it's not clear how many users are being impacted by the defective drive issue, but I doubt it will be many, based on positive reports elsewhere. I'll update this article if more news on the defective drive issue becomes available.
There's a Reason They Call It the "Bleeding Edge"
I'd be willing to bet that the aforementioned technical glitches experienced by PS4 and Xbox One early adopters are — at least statistically — execeptions rather than the rule, and most indications are that both Microsoft and Sony should be having a good Christmas from a sales perspective. I imagine both companies will ship millions of shiny new consoles before the holiday season draws to a close this year.
If you're one of the early adopters that already have a PS4 or Xbox One humming contentedly in your living room, I hope your luck holds. As for me? While I used to cover the gaming industry years ago, my desire (or more accurately, my budget) to acquire any new gaming hardware on launch day isn't what it used to be. So I'll stick with my dog-eared Xbox 360 and my well-worn PS3 for the moment, thank you very much.
So are you taking the plunge and picking up a new PS4 or Xbox One? Let me know where your console gaming loyalties lie. Or if you prefer to do your gaming on a PC? Drop me an email with your thoughts, or reach out to me on Twitter.