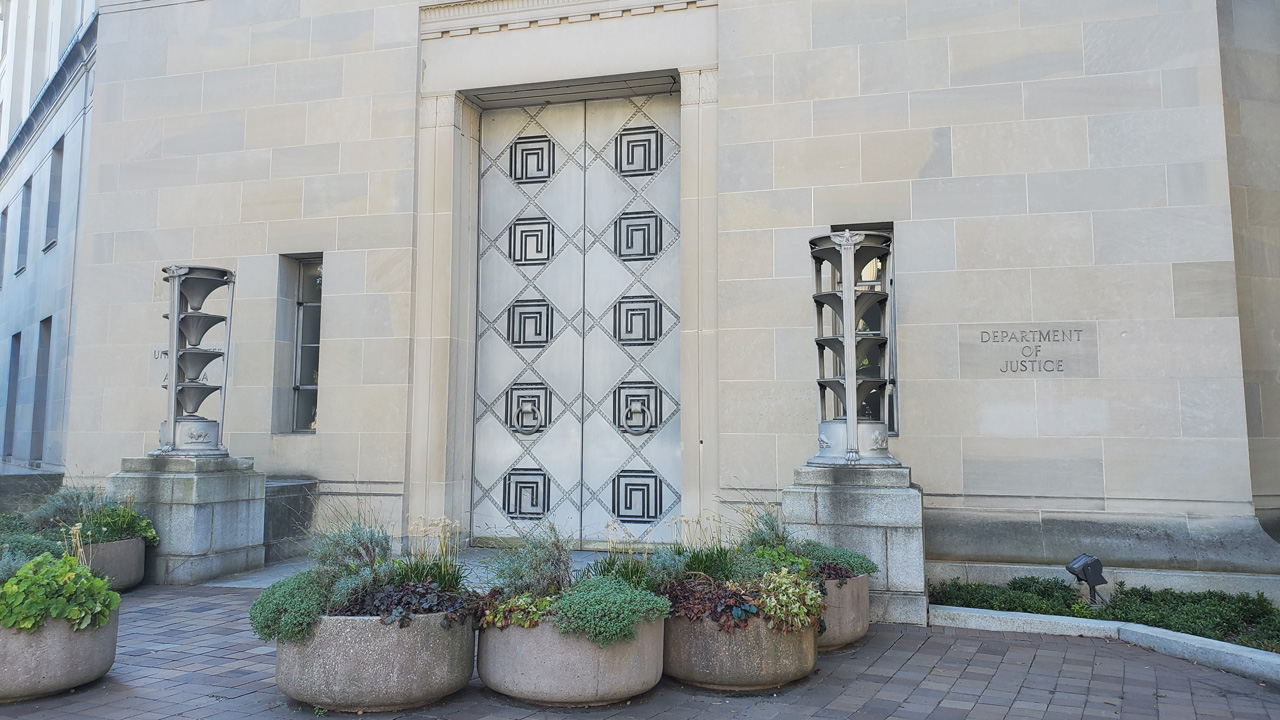 Because the DOJ will save us from Big Tech, this edition of Short Takes looks at Microsoft 365 for consumers, Microsoft's new font, Microsoft's defense of Huawei, Microsoft employees freaking out about climate change, and so much more.
Another step towards Microsoft 365 for consumers?
Evidence is building that Microsoft will replace its Office 365 subscriptions with a new offering branded as Microsoft 365. Mary Jo Foley—who first reported this rumored change—this week noted that Office 365 customers are posting screenshots of branding changes that they're seeing running the desktop apps in Windows. And while some are business-focused, some are using consumer subscriptions. Surely something is changing soon, right? Interestingly, Microsoft denies this. "No, we have no plans to rebrand Office 365 ProPlus to Microsoft 365 ProPlus at this point," Foley was told. "Customers can still buy Office 365 ProPlus without Windows and Intune."
"Microsoft October Event 2019: will we see a new Surface device?"
Duh?
Microsoft releases a new font
Microsoft this week released a new font, called Cascadia Code, that it had previously announced at Build 2019 in May. The font is designed for developers and administrators who use editors and command-line environments like Windows Terminal and as such it is pleasant to look at. It's also open-sourced. "The name Cascadia Code originated from the Windows Terminal project," Microsoft's Kayla Cinnamon explains. "Before it was released, the codename for Windows Terminal was Cascadia. In fact, some of the source files within the Terminal still use this name! As an homage to the Terminal, we liked the idea of naming the font after its codename." Nice. You can download and install the font now from GitHub.
"Spending $60 on a video game doesn't make sense anymore"
I love the suggestion that once it did make sense.
Microsoft president defends Huawei, would like the U.S. to end blacklisting
Microsoft president Brad Smith has called on the U.S. government to end its blacklisting of Huawei or cough up some actual evidence (as opposed to just "they're from China"). The issue, he says, that it blacklisting Chinese tech firms will simply lead to them developing workarounds or alternatives to the U.S. technologies that are being denied to them. And that in doing so, the U.S. will ironically undermine its own security, not defend it. With the understanding that logic doesn't exactly have any sway over the current administration, Smith is, of course, correct. "Governments around the world are going to address their national security needs," Smith told BBC News. "But we believe it would be a mistake at the same time to try to draw some new digital iron curtain down the Pacific Ocean. I think that would hold back the United States, would hold back the democracies of the world."
"It's Hard Not to Like Microsoft"
Tell that to the dark corners of the open-source community.
Microsoft employees protest firm's "complicity" in climate change
Just in case you thought the "everyone's a winner" generation couldn't get any more self-righteous, here's another example: In the wake of a Microsoft partnership with Chevron, an unknown number of Microsoft employees posted a public letter calling on the software giant to put an end to fossil fuel consumption. "The youth have realized that climate change is a threat insurmountable by individual action and have called upon the rest of the world to support them," the letter notes. "We have to acknowledge our company's role in our warming planet. Microsoft makes millions of dollars in profits by helping fossil fuel companies extract more oil … As Microsoft workers, we've been made complicit." Only millions in profits? But seriously, few people would argue that the oil/fossil fuel industry is bad. But if you're going to hold Microsoft up to a moral bar like this, it's going to run out of customers pretty quickly.
"Startups still love Slack but big companies are bailing"
If only Microsoft had an offering. Oh. Right.
Huawei releases a flagship smartphone with Android … but no Google apps
And speaking of Huawei, we've reached a weird moment in the US/China trade war: Thanks to an evidence-free US governmental blacklisting of Huawei, the Chinese telecommunications giant this week announced a new flagship smartphone, the Mate 30 Pro, that will ship with the open-source version of Android that doesn't provide any of the core Google apps. This will make the phone a tough sell in certain markets—like the planet Earth—and it raises a number of questions. But I believe this release points to one central truth: For all of its huffing and puffing this year about releasing its own Android-compatible mobile OS, it's clear that Huawei isn't even close to such a thing. And that its best option is a hobbled version of Android instead. Sad.
"Huawei's Android replacement HarmonyOS is reportedly far from finished"
I think you can put that one in the fact column, bub.
Microsoft is running out of ways to hide its Xbox failure
As I've reported for years, Microsoft has never made a profit on Xbox and it never will if the business continues to center on hardware sales. The good news? The gaming industry is on the cusp of a shift to cloud services and Microsoft, a perennial loser in video games, is poised to emerge as a winner when this change happens. To prep investors for the switch—by which I mean, "to further hide how badly it's doing right now"—Microsoft this week revealed that it will no longer disclose Xbox Live user numbers, just as it never provides console or software unit sales figures. Instead, the firm will report Xbox content and services revenues (but not profits; there are none) each quarter going forward. "The monthly average user [MAU] metric only captures a subset of opportunities across Microsoft's platform," the firm explained. But didn't really.
"Google Maps is testing its incognito mode with some users now"
This is the mode you use when you want to get lost. Or just use Apple Maps.