Paul Thurrott's Short Takes: November 10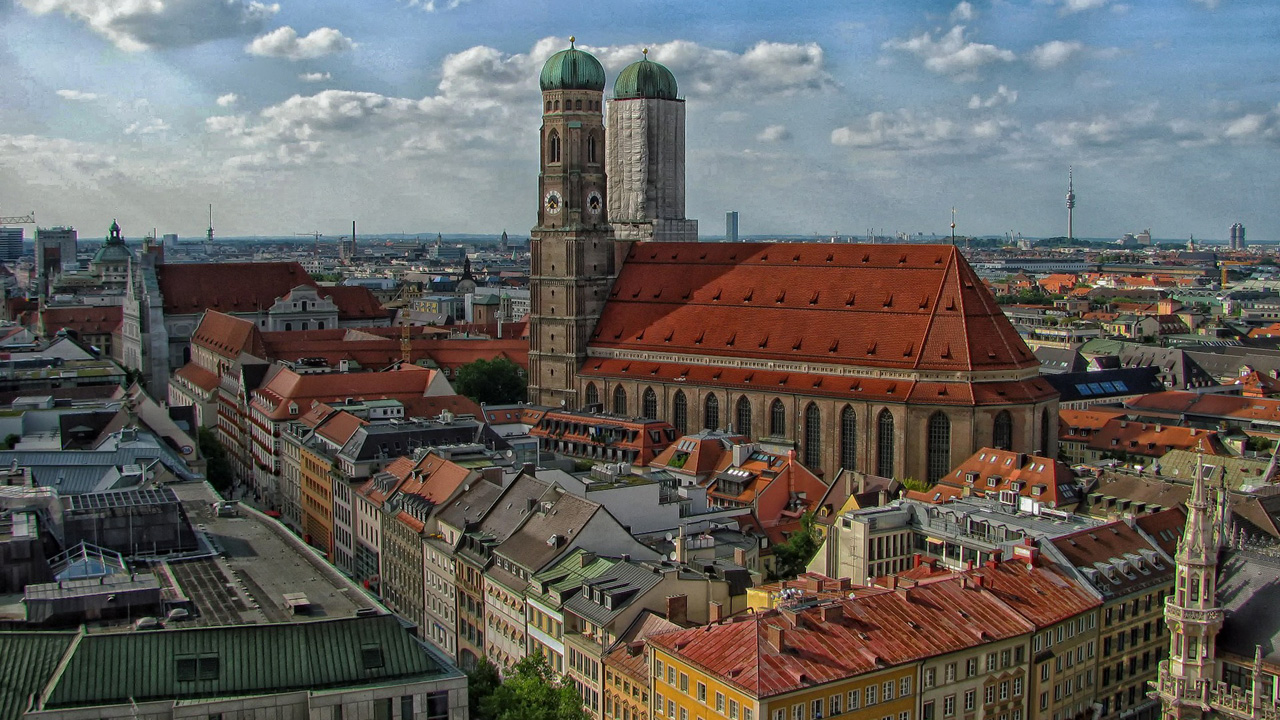 Because friends don't let friends use Linux, this edition of Short Takes looks at Kroger's Amazon problem, Salesforce's CEO problem, the enterprise's LinkedIn problem, Intel's GPU problem, and all kinds of other problems.
Munich gets its Linux comeuppance
Remember when Munich infamously decided in 2003 to drop Windows and Microsoft Office because of licensing costs and then adopted Linux and an open source office suite? Yeah? Well, that's over. This week, city of Munich voted to pave over all 29,000 of those nearly useless PCs and deploy Windows 10 instead. And it will be trialing Microsoft Office 2016 as well. Why make such a major change, again, you ask? Because Linux was a dumpster fire. "Our [Linux set up] fundamentally works but it's not efficient or intuitive and there are regular problems when you have to add other software, regular compatibility problems," a regional politician noted of the change. Yeah, that sounds like it works great.
"Why the iPhone X Isn't for Everyone"
Because no product is for everyone?
Supermarket chain pits Microsoft and Google against Amazon
In a bid to undermine Amazon.com, the Kroger chain is deploying a mixture of Microsoft and Google cloud technologies. Why undermine Amazon.com, you ask? Because Amazon owns Whole Foods, which is a grocery store and a competitor. "For obvious reasons competitively, it doesn't make sense for us to do a ton to help grow that business for them," Kroger CEO Chris Hjelm said this week. And Kroger also owns a pharmacy business, another planned area of expansion for Amazon. But Amazon's response to this complaint is interesting. "Retailers' end users don't care about any rivalry that may exist with another retailer," an Amazon spokesperson told CNBC. I wonder.
"Microsoft acqui-hires cinemagraphic photo app Swng"
I eagerly await the day three years from now when this technology is silently and unceremoniously killed.
Oops, Salesforce CEO did it again
If you cover the tech news like I do, you don't get too many sensational or controversial stories to cover. But Salesforce CEO Marc Benioff is the gift that keeps on giving: He simply cannot stop himself from crying like a little baby about Microsoft. And he's all over the map. After mocking Surface sales, he offered up this commentary about a company he says is no competition. "Look, [Microsoft] is one percent of the CRM market," he said this week. "But what I just get blown away with is how they just can't keep, you know, that management team in place. They just keep leaving Microsoft. You know that. And I think they don't have confidence in that ability to execute in that business. So that has weighed to our favor, and customers feel that." Speaking of management changes, you know what company could really use one? Right. Salesforce.
"Salesforce CEO dismisses Microsoft as a competitor"
Well, that explains all the moaning and crying when Microsoft announced it was buying LinkedIn.
Microsoft's new LinkedIn integration: Help with your resume
And speaking of LinkedIn, Microsoft announced a new form of LinkedIn integration this week: A new Resume Assistant for Microsoft Word will help job-seekers build a better resume by showing how people with similar experience constructed theirs. I like this idea, but it also neatly highlights what I see as my fundamental disconnect with LinkedIn. Which is that it's useful for individuals, for sure. But by letting this thing into your workforce, you are likewise making it easier for all of them to find better new jobs elsewhere. I get that that's not the central point—LinkedIn can also be used to find people with a particular expertise within your organization—but it is absolutely part of the deal. And that should give any company pause.
"YouTube to target disturbing videos masquerading as kids' shows"
Just getting to this, eh? Seems like this would be the low-hanging fruit of oversight.
Intel hires away key AMD engineer for GPU efforts
Earlier this week, Intel and AMD surprised everybody when they announced a partnership for a—wait for it—new version of the Intel Core processor that includes an integrated Radeon graphics chip made by AMD. But that was apparently the tip of the iceberg: Intel later announced that it also hired AMD's key graphics engineer, Raja Koduri, as its new chief architect. Perhaps predictably, Koduri will drive Intel's efforts to make its PC processors even more powerful and lessen the need for external (and third-party) dedicated graphics. This is bad news for AMD, I guess. But I think this move is really aimed at NVIDIA, which dominates this market. And at Qualcomm/ARM, which is surging in mobility, but currently has no real performance play.
"Apple pledges to fix iPhone X cold-weather issues"
And they will. In the iPhone XI.
Former Facebook president says service exists only to exploit human vulnerabilities
I'm surprised that didn't make it into the company's mission statement, it's certainly pithy enough. But Sean Parker, who was also a co-founder of Napster, this week said that Facebook was specifically designed to exploit the way people fundamentally think and behave. "It's a social-validation feedback loop … exactly the kind of thing that a hacker like myself would come up with, because you're exploiting a vulnerability in human psychology," he said. "It probably interferes with productivity in weird ways. God only knows what it's doing to our children's brains." Well. Sign me up for this thing, please.
"Facebook Wants Your Nude Photos (for a Good Cause)"
Well, OK. As long as it's for a good cause.