Paul Thurrott's Short Takes: Microsoft Earnings Special Edition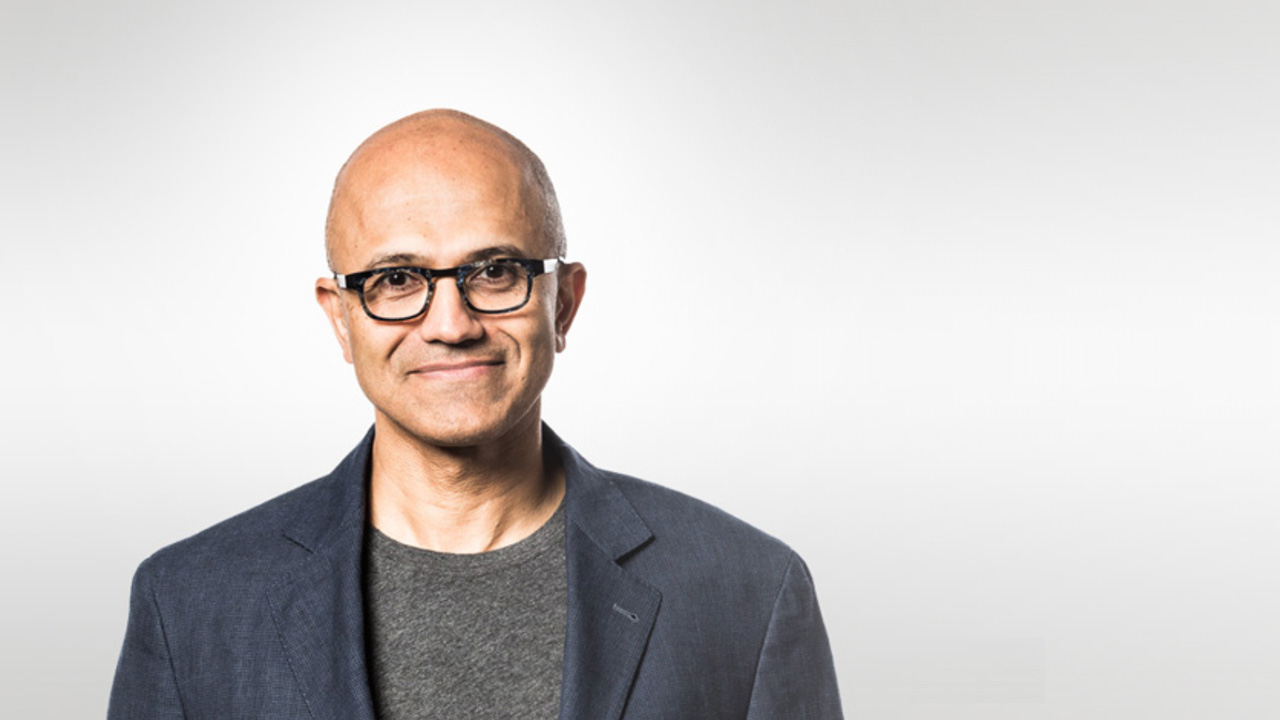 Because $110 billion, that's why, this edition of Short Takes looks exclusively at Microsoft's blockbuster quarterly and fiscal 2018 results.
Note: On Thursday, Microsoft announced that it earned a net income of $8.9 billion on revenues of $30.1 billion for the quarter ending June 30. Revenues for the fiscal year, which also ended June 30, were $110.4 billion. Check out Brad's new story for a good overview of the results. Here, I'll dive into additional information that Microsoft provided during its post-earnings conference call. —Paul
Irony alert
We've been beating the drum of "the cloud is the future of Microsoft" for a few years now, but here's an awkward reality that the software giant purposefully ignores in order to keep Wall Street happy: Of its three top-level business units—Intelligent Cloud, Productivity and Business Processes, and More Personal Computing—it is the latter, responsible for such non-cloud products as Windows, Surface, and Xbox—that generates the most revenue. And while Intelligent Cloud is growing a bit faster—23 percent, year-over-year, compared to 17 percent—the gap isn't all that great, and a big chunk of that business is actually traditional server products too. Point being, sure, the cloud is the future. But Microsoft's legacy products are what's bringing home the bacon right now. Let's not lose sight of that, please.
"Microsoft soars past $800 billion in value after bumper results"
Mission accomplished.
Microsoft sees Azure as "the world's computer"
I'm always fascinated by how Microsoft—and other companies—market their offerings. The goal for Azure, we were told last night, is to build "the world's computer," and it is today "the only hyper-scale cloud [platform] that extends to the edge across identity, data, app platform, security, and management." Azure growth is quite impressive—Microsoft says that revenues grew an astonishing 89 percent in the quarter—and the firm is expanding its reach, via new datacenter regions (now at 54 worldwide), capabilities (nearly 500 new capabilities in the past year alone), and products, like Azure Stack and Azure Sphere. I like the Isaac Asimov-ness of "the world's computer," but it is, of course, helpful to remember that Azure is, at best, a distant number two in this market to Amazon AWS. And that Amazon, despite Microsoft's growth, still controls fully 33 percent of the $60 billion a year market for cloud computing, unchanged from a year earlier. Microsoft, meanwhile, jumped from 7 percent to 13 percent. (And Google, an even more distant third, doubled its share to 6 percent.) Ultimately, I think Microsoft will succeed here for two reasons: Its close relationship with the world's biggest businesses and the fact that these businesses can't trust a single cloud vendor. So this will remain a three-horse race for the foreseeable future.
"Microsoft's cloud bet pushes annual sales over $100 billion"
Did it?
Commercial Cloud is still not a thing
Speaking of Amazon AWS, Microsoft continues to engage in a fiction called "Commercial Cloud," which is a non-business unit consisting of carefully-selected products and services from Microsoft's real business units. Why do they do this? So they can hold up something that makes them seem comparable to AWS. And folks, Commercial Cloud is doing great: Revenues are up 53 percent to $6.9 billion. We don't have this recent quarter's numbers for AWS, but in the quarter ending in April, AWS posted revenues of $5.44 billion, and it hit $17.46 billion for calendar year 2017. So there's the measuring stick. And the reason why Wall Street is so enamored of Microsoft these days.
"Microsoft Emerges as Clear No. 2 in Cloud Computing"
Emerges? Microsoft has been the clear number two for years.
Office 365 trudges along
I'm working on a theory that Microsoft created Microsoft 365 in part to offset slowing growth in Office 365, because, after all, nothing shows huge growth quite like a new business. But Office 365, by itself, is still humming along: Commercial revenue was up 38 percent in the quarter, and Microsoft cites a bigger revenue per user. But the firm didn't release the number of commercial seats, which I think is telling. Instead, they noted that revenue per subscriber was up, perhaps due to higher-end (and more expensive) subscriptions. Which is what Microsoft 365 is, really.  Anyway, the Office 365 consumer base grew to 31.4 million subscribers, up from 30.6 million a quarter ago. And consumer Office (not Office 365) revenues were up 8 percent.
"Microsoft's plan to try to win back consumers"
Hey, corporate drones are people too!
Windows gets no respect
I noted above that the More Personal Computing business unit is still Microsoft's biggest, from a revenue perspective. It's worth noting, too, that Windows is, by far, the biggest contributor to that business. Revenues in Windows 10 Pro for PC makers were up 14 percent, the biggest growth of the fiscal year. And overall Windows commercial revenues were up 23 percent, also the best result of the year. And I think this continues for the short term: With Windows 7 set to exit support in January 2020, we should see a nice Windows and PC upgrade cycle over the next 18 to 24 months. And that, I think, is Microsoft's internal time frame for finally moving past Windows and turning its cloud and "edge" initiatives into profitable and sustainable businesses for the firm's next decade.
"3 Things to Watch When Microsoft Reports Earnings"
Breaking Bad, Game of Thrones, and The Handmaid's Tale.
What's up with Windows 10?
While Microsoft posted some seemingly-strong numbers for Windows, it's a bit curious that Windows 10 is still "active on nearly 700 million devices." Why is that, you ask? Because Microsoft first used this description of the size of the Windows 10 user base way back in late March. As I've reported in the past, Windows 10 usage growth actually accelerated throughout 2017, to an average of almost 17 million new active devices each month. And Mr. Nadella also said last night that "the growth of enterprise deployments [of Windows 10] this year exceeded [Microsoft's] expectations." So what's up?
"Windows 10 is still installed on under 700 million active devices"
It's also still installed on under 800 million devices.
Surface numbers are essentially meaningless
Microsoft noted that Surface revenues grew a healthy 25 percent in the quarter, but it also noted that this jump was due to "a low prior year comparable." I appreciate this honesty and transparency, since it's so lacking elsewhere. But, of course, what we don't really know is how many Surface PCs Microsoft sells per quarter or per year. It's a low number, to be sure: With low single-digit market share, Surface is probably only a small fraction of the size of, say, Apple's Mac business. But Microsoft also seems to be hitting its stride, so to speak, and I believe that Surface Go, and a refresh cycle that I expect for October, could drive some growth. And do so compared to previous quarters that weren't laughably bad.
"Microsoft's solid Q4 bolstered by strong Xbox, Surface numbers"
Nope.
What does "a record year for LinkedIn" even mean?
Two years after Microsoft paid an astonishing $26.2 billion for LinkedIn—a sum I've described as being roughly "two Nokias," to use an apt measuring stick—I'm still trying to figure out what the freaking point is. (You may recall that I've openly wondered if LinkedIn is "Nadella's folly" since the business had lost between $245 million and $300 million in each of the previous quarters.) This time around, Microsoft is claiming its fifth consecutive quarter of "revenue acceleration" and a user base that is 575 million members strong, up from 433 million at the time of acquisition. And that's great, but neither of those numbers makes the business profitable: LinkedIn actually lost $182 million this past quarter. I remain confused by this purchase, beyond the fact that letting a rival acquire LinkedIn might actually have been worse.
"Microsoft's focus on cloud, partnerships paying off"
It should have just partnered with LinkedIn.
With gaming, Microsoft sees the flower growing in the dung
Microsoft may have lost all three video game console generations in which it has competed, but you gotta give the company credit: It keeps trying, its current strategy is both smart and gamer-centric, and it has a clear vision for a cloud-based gaming future. But none of that helps Xbox make money today, so the financial information it cherry-picks to discuss for this business is rather non-illuminating. Yes, Microsoft's gaming business generated $10 billion in revenues for the first time on 39 percent growth, but there's no word on profitability, mostly because this business has never been profitable. The company sees "record levels of growth and engagement," whatever that means. And there are now 57 million Xbox Live monthly active users, which are split in an unknowable way between paying and non-paying customers. Put simply, this business is a great example of the hand-waving that Microsoft engages in a lot these days. And the message here is "don't look at what's happening now, look to our cloud-based future." I'm glad they're investing in this. But you have to wonder.
"Microsoft hits $10 billion in annual gaming revenue, so what's next?"
How about some profits?