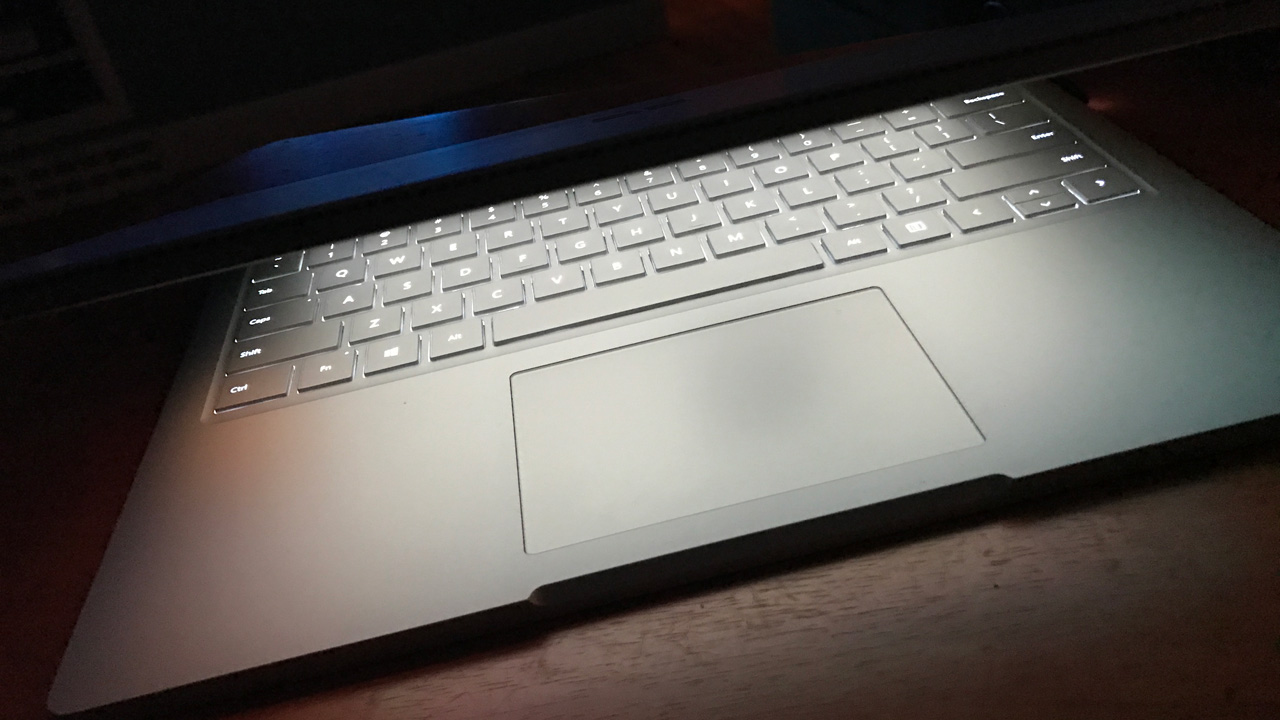 Because there's nothing quite like the bitter taste of Starbucks coffee, this edition of Short focuses largely on Microsoft's quarterly financial results.
Note: As Brad reported last night, Microsoft posted its results for its second quarter of fiscal 2017, which ended December 31. The software giant recorded net income of $5.2 billion on revenues of $24.1 billion, beating estimates. This edition of Short Takes will dive a bit deeper into the results, with some of my Twitter quips as interstitials. Yes, I am that lazy. —Paul
Paul, on Twitter: "Breaksclusive: MSFT earnings 'not materially impacted' by Satya Nadella's part-time job on Starbucks' board."
Microsoft earnings: Cloud posted the biggest gains
Microsoft's saw quarterly revenues of $6.9 billion in Intelligent Cloud, a new record. Azure was obviously a big contributor, with 93 percent year over year (YOY) revenue growth, leading the division to an 8 percent gain, despite the 4 percent drop-off in Enterprise Services revenues. Azure compute usage is double from one year ago, Microsoft said. And even server products revenues are up, by 5 percent, thanks largely to premium server SKUs.
Paul, on Twitter: "'Transformation' is today's Microsoft drinking game key word."
Microsoft earnings: Surprise, Windows did great
While Microsoft's Ministry of Silly Names—sorry, More Personal Computing—posted a revenue drop of 5 percent to $11.8 billion—thanks, Windows phone—but here's the big surprise of the quarter: Windows did great, and much better than expected, on both consumer and commercial. Satya Nadella noted that the consumer PC market was "stabilizing," and Windows OEM revenue increased 5 percent in the quarter, or 6 percent if you just look at Pro. Windows commercial was also up 5 percent.
Paul, on Twitter: "Because Windows 10 users get free upgrades forever, Windows 10 revenues are apparently deferred forever too. I'm paraphrasing here. :)"
Microsoft earnings: Office 365 surges on user gains
Office 365 (or, as Satya Nadella calls it, "Office three six five") saw strong user growth across both commercial and consumers, Microsoft says. On the commercial front, seats grew 37 percent, and on the consumer side, Microsoft is up to about 25 million users. (It's odd that Microsoft didn't report the new size of the commercial user base, but Tony Redmond estimates that it's at about 96 million.) Even LinkedIn contributed, despite the late welcome to the party, with $228 million in revenues. I'm sure Microsoft will make up the $26 billion acquisition price in no time at all!
Paul, on Twitter: "In other news, the Xbox three six zero is no longer being made, and Office two zero one six is selling well."
Microsoft earnings: Xbox/gaming nosedives despite massive sales
Gaming revenue decreased 3 percent in what can only be called a mixed quarter. The culprit here was a bad mix of lower console pricing (gotta fight Sony) and "lower console volume" (failed in fighting Sony). But there were some positive notes, too. There are now 55 million active monthly Xbox Live users, a new record. And Xbox software and services digital distribution revenues hit $1 billion for the first time in the quarter. So even video gaming is heading to the cloud. So to speak.
Paul, on Twitter: "'Unlike Apple, we shipped devices customers wanted this quarter.' Are the words I'd LOVE for Satya to say on the earnings conference call.
Microsoft earnings: Strong quarter for Surface
Surface revenue decreased by 2 percent to $321 million and was primarily driven by a higher mix of premium devices sold. But I think that's great: Microsoft had two major new devices to sell one year ago, whereas this year they announced an expensive new model of a year-old device and a niche high-end PC workstation that costs an average of $3500. Surface is showing some nice sustainability, methinks.
Paul, on Twitter: "Yes, Microsoft saved money by not having a Surface launch event: 'Sales and marketing expenses decreased … driven by a reduction in … Surface launch-related expenses'."
Microsoft earnings: Yes, they still sell phones. Sort of
Phones, of course, are a different story. Thanks to its Phone Hardware Restructuring Plan of 2015, Microsoft's new strategy is to not sell phones, and they're on track. Phone revenue was down 81 percent in the quarter, or by $878 million, thanks to "a reduction in volume of phones sold." But that helps, because Microsoft loses money every time it sells a phone. So the "cost of revenue [in Microsoft's devices business] increased slightly [but was] offset in part by a reduction in phone sales."
Paul, on Twitter: "Odd that Bill Belichick made it to the Super Bowl without using a Surface."
Microsoft earnings: A few other mobile notes
Microsoft's phone business would need to look up to see what "circling the drain" means, but the firm is making progress elsewhere in mobile. It noted that there are now over 65 million Android and iOS devices that are actively using Office mobile each month. And Satya Nadella said that users have asked Cortana over 18 billion questions to date. I assume most of those questions were not "How do I turn off Cortana?"
Paul, on Twitter: "The word 'Lumia' only appears once in MSFT's 10-Q filing. And that is with regards to third parties that claim IP infringement."
Microsoft has a new CTO
Microsoft this week appointed LinkedIn senior vice president Kevin Scott as its new Chief Technology Officer (CTO), and has added him to Satya Nadella's Star Chamber, er, Senior Leadership Team. "We are thrilled that Kevin will bring to Microsoft his unique expertise developing platforms and services that empower people and organizations," Mr. Nadella said in a prepared statement. "Kevin's first area of focus is to bring together the world's leading professional network and professional cloud." So the CTO job is a part-time gig, then. Nice.
"Microsoft to continue to invest over $1 billion a year on cyber security"
Because the DOJ won't keep itself out of other people's email.
Microsoft sold "thousands" of HoloLens headsets
In an interview with The Inquirer, Microsoft's Roger Walkden admitted that HoloLens is probably never going to be Microsoft's next billion-dollar business. "We're not trying to sell hundreds of thousands or millions or anything, it's expensive, and it's not in huge numbers," he said. "So we're happy with the level of sales that we've got – I can't tell you anything about the numbers, but it's in thousands, not hundreds of thousands, and that's fine. That's all we need." So not in the tens of thousands either, then.
"Microsoft has sold 'thousands' of HoloLens headsets; 'future versions' are on the roadmap
Yes. I can see why they would want to make more of them. There must be hundreds of additional customers out there just waiting for a new version.