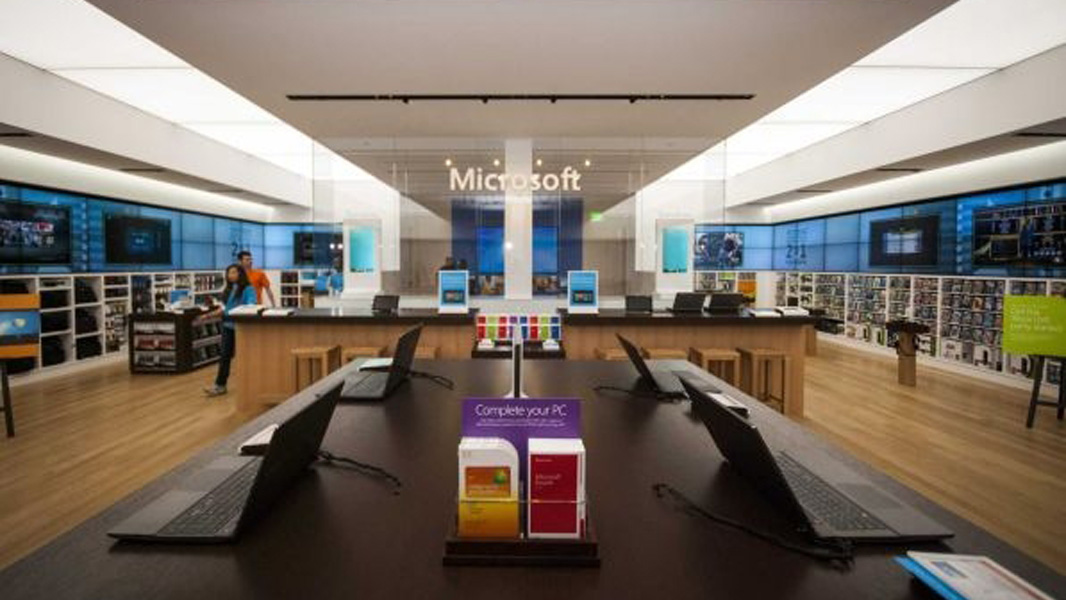 Because I'm not as funny as I think I am, this edition of Short Takes looks at Microsoft's bizarre Modern OS announcement, a Microsoft retail store in London, Bing's 10th anniversary, falling smartphone sales, and much, much more.
What is Microsoft's Modern OS?
In one of the more bizarre announcements in its recent past, Microsoft this week revealed its "vision" for "a modern OS" that appears to solve all of the problems with Windows 10 while never addressing its key advantages, application compatibility. Tucked between a list of new PCs announced at Computex and some equally concrete IoT news, Microsoft went vague in the middle of a corporate blog post and appears to be setting up those who hadn't already nodded off for a future platform that many have said, accurately, sounds a lot like iOS, not Windows. This more modern OS—the Modern OS, as the post noted at one point, hinting at a formal name—will enable seamless updates "with no interruptions!", unlike Windows 10. It will be secure by default, always on, always connected, and will provide sustained performance, unlike the performance rot issues that all Windows users have experienced. It will be cloud-connected, AI-powered, and multi-sense, a hippie-istic way of saying it will work pen, voice, touch, and "even gaze," which is currently a HoloLens-only feature. Finally, it will have "form factor agility," because Microsoft can't say anything simple without mucking it up. So what is this thing? Windows 11? Lite OS? "We have nothing to announce at this time," Microsoft said in response to those questions.
"Microsoft's Universal Windows Platform app dream is dead and buried"
Yes, I was the first to reveal that. Thanks for mentioning me.
Microsoft to open its first retail store in the UK in July
Microsoft will finally open a flagship retail store in London this summer and, yes, it will be located right next to a flagship Apple Store, in this case in Oxford Circus. The store will take up 21,932 square feet, so it's just a tad smaller than my current house, and it will span three floors. According to Microsoft, the store will include a Genius Bar, sorry, an Answer Desk, a community theater, which I assume will be used to stage amateur Shakespeare plays, and interactive zones to keep people distracted while they wonder why there aren't any iPhones and iPads on sale. The London store joins the Sydney, Australia location as being the only significant Microsoft retail store outside of North America, and I assume it will see a similar level of success. Whatever that means.
"Windows 10 version 1903: When will you get the next big feature update?"
Why are you asking us?
Bing it: Microsoft's search engine is 10 years old, sort of
Microsoft's Bing search service marked its 10th anniversary this past week, though it should be noted that Bing is the fourth brand that the firm has used for search—after MSN Search, Windows Live Search, and Live Search—and that it's been laboring away at search for much longer than that. Originally marketed as a "decision engine," Bing has since settled nicely into its also-ran status in the search market and now commands 8.24 percent usage overall, compared to 75.5 percent for Google Search. But don't pity poor Bing: The data that feeds it is still very important to Microsoft, and it is a primary component of the Microsoft Graph, which is key to Microsoft's productivity future.  What you should pity is anyone who claims they're going to "Bing" something. Nobody does that. Nobody.
"Bing's Not the Laughingstock of Technology Anymore"
True. No one even talks about it now.
Now Smartphones sales are in freefall too
It was funny when it was just the PC—OK, not really—but now smartphone sales are in freefall too. Using averaged numbers from both Gartner and IDC, it appears that smartphone sales fell by 4.5 percent in the first quarter to 342 million units. And it would have been a lot worse if Huawei hadn't surged again with astonishing 32.4 percent growth to 59 million units, behind only Samsung, with 80 million units; both Samsung and Apple lost share in the market. Can you imagine how bad this market would get if something ever happened to Huawei? Thankfully, that's something we don't have to worry about. What's that? Oh. I see.
"What to expect at E3 2019"
Games?
Qualcomm appeals U.S. antitrust ruling
Hot off its stunning antitrust defeat in the U.S., Qualcomm this week said it would appeal the case and it has a ton of evidence in its favor. Indeed, legal experts say that the U.S. District Court's ruling against Qualcomm, in which it charged the mobile chipset maker with overcharging for its internally-developed technologies, was both unfair and legally dubious, and would require Qualcomm to sell its offerings to competitors at vastly reduced prices; in a normal market, those competitors would actually have to develop their own competitive offerings at great cost, both financially and time-wise. After all, under U.S. law, companies can decide which companies with which they want to do business with. Even proven monopolists are not required to do business with competitors. I think Qualcomm is going to win this one on appeal.
"Microsoft Moves To Keep Its Gaming Business Out Of Trouble"
"Keep"?