Paul Thurrott's Short Takes: March 10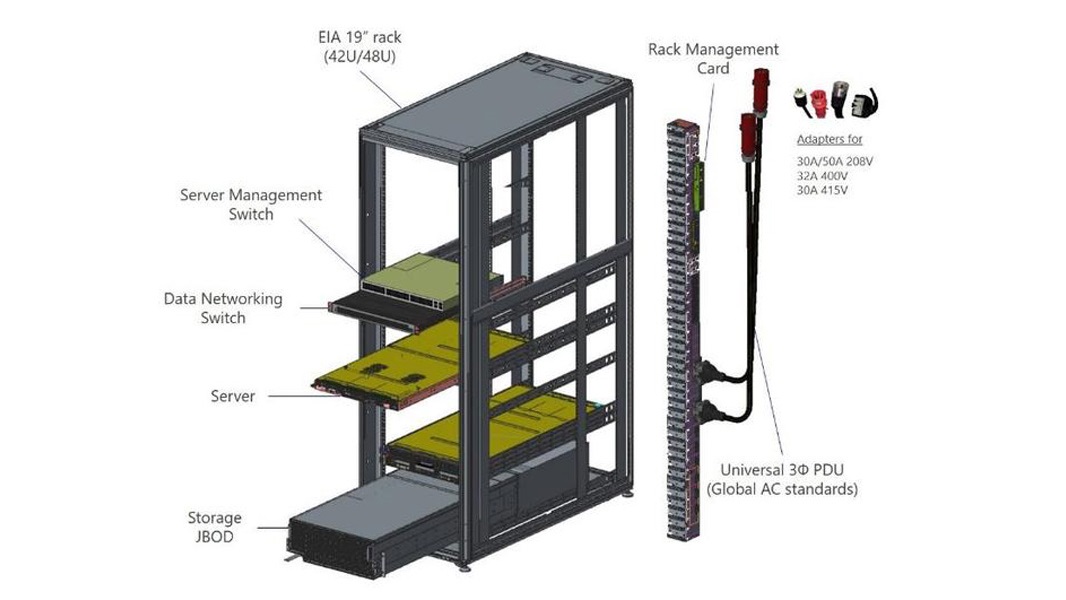 Because Project Olympus hasn't yet fallen, this edition of Short Takes looks at a Wikileaks tech leak, Microsoft's ARM server initiative, Google's major new offensive against Microsoft's enterprise businesses, Slack competitors, and more.
Microsoft says Wikileaks information is out of date
When Wikileaks suddenly published a treasure trove of CIA hacking data that explained exactly how the US spy agency breaks into Microsoft, Apple, and Android devices, and various mobile apps, it set off alarm bells everywhere. But over just a few days, the major platform makers all announced that it was much ado about nothing: Most of the vulnerabilities cited had been fixed years ago. Microsoft, true to form, was last. It said this week that the vulnerabilities were "dated" and targeted "older systems" and pledged to continue its analysis, you know, just in case it wants to silently patch Windows 10 in the coming months. Meanwhile, Wikileaks was in full-blown Robin Hood mode, claiming that the leaks were aimed at making the world a better place. "We're going to work with some of these manufacturers to try and get these antidotes out there," altruist and all around great guy Julian Assange said. What's that? He's actually a clown? Ah, right.
"Apple, Samsung and Microsoft react to Wikileaks' CIA dump"
Yes, I thought I heard a yawn.
Microsoft announces ARM server initiative
In perhaps its most confusing announcement ever—and yes, I know that's a loaded statement some may wish to debate—Microsoft this week revealed that it is porting Windows Server to the ARM platform. But this is where I put the proof to my contention: This version of Windows Server will not ever be made available to customers, the software giant claims. Instead, Microsoft may use the resulting servers in its own datacenters. Which, as you know, are running Azure, not Windows Server. Codenamed Project Olympus, this effort couldn't be more confusing. And on that note, I'd like to again publicly thank Microsoft for keeping my life so interesting.
"iPhone 8 does NOT exist, new Apple leak claims"
And with that, the state of Apple "news" reaches a new all-time low.
Google opens a major new offensive against Microsoft's enterprise businesses
If you heard a sonic boom this week, it may have come from Google: The firm has really been stepping up its attacks on Microsoft's core enterprise customer base in recent years, and this week it took its biggest step forward yet. At the Google Cloud Next Conference in San Francisco, the search giant announced a wide range of new features and functionality aimed squarely at bringing businesses into the Google fold. Among the updates are major new features across G Suite—a smarter Google Drive, new Hangouts apps for businesses, a Gmail add-on system that look an awful lot like what Microsoft is doing with Outlook, and AI-based meeting helper technologies that, yes, also look an awful lot like what Microsoft is doing. So what are we to make of all this? That nothing is sacred, and that if Microsoft is interested in not just keeping its core customer base but also in attracting new, younger, and smaller businesses, it's going to have to step it up. Young people today are not growing up in a Microsoft world.
"Google's Jamboard is the cutest collaborative whiteboard you'll ever touch"
That is likewise the most condescending headline I'll ever read.
Microsoft is set to release its Slack competitor
Next week, Microsoft will release the first version of its Slack competitor, called Microsoft Teams. What it should really be called is Office 365 Teams, since this service is in fact tied to Office 365 and cannot be acquired separately. It's also the result of a tortured internal battle at Microsoft in which one side argued for simply acquiring the hype-tastic Slack for billions of dollars. And the other argued that Microsoft already had the ways and means to build its own messaging-based collaboration service for teams. The latter group won that argument, of course, and now Microsoft Teams is just the latest in a long and growing list of Office 365 perks. Will that be enough to drive usage? I guess we'll see. But I still think Microsoft should have purchased Slack for the brand, and to eliminate that competition.
Microsoft Teams gets a new competitor as Google introduces Hangouts Chat
Yes. LOL. That's what Google Hangouts Chat is. A Microsoft Teams competitor. Ah boy.
Google is also offering a Slack competitor
Here's what Google Hangouts Chat really is: The same thing Microsoft Teams is, an erstwhile Slack competitor. It's also the source of great confusion, since Hangouts used to be Google's next-generation messaging platform. But then it announced Allo and Duo last year, and casually mentioned that Hangouts would become a business tool. Well, here it is: Announced this week at the Google Cloud Next Conference, the next version of Hangouts is really two apps/services, Hangouts Chat and Hangouts Meet. Chat is, of course, its Slack-like messaging-based collaboration tool. And Meet is a new video meeting experience that will compete with Skype for Business and Amazon's Chime. In other words, yes, all of these companies are circling the same chum, sorry, customers, like sharks.
"Microsoft to close its social network on a week's notice – and SIX people complain"
Stop stealing my joke.