Paul Thurrott's Short Takes: July 1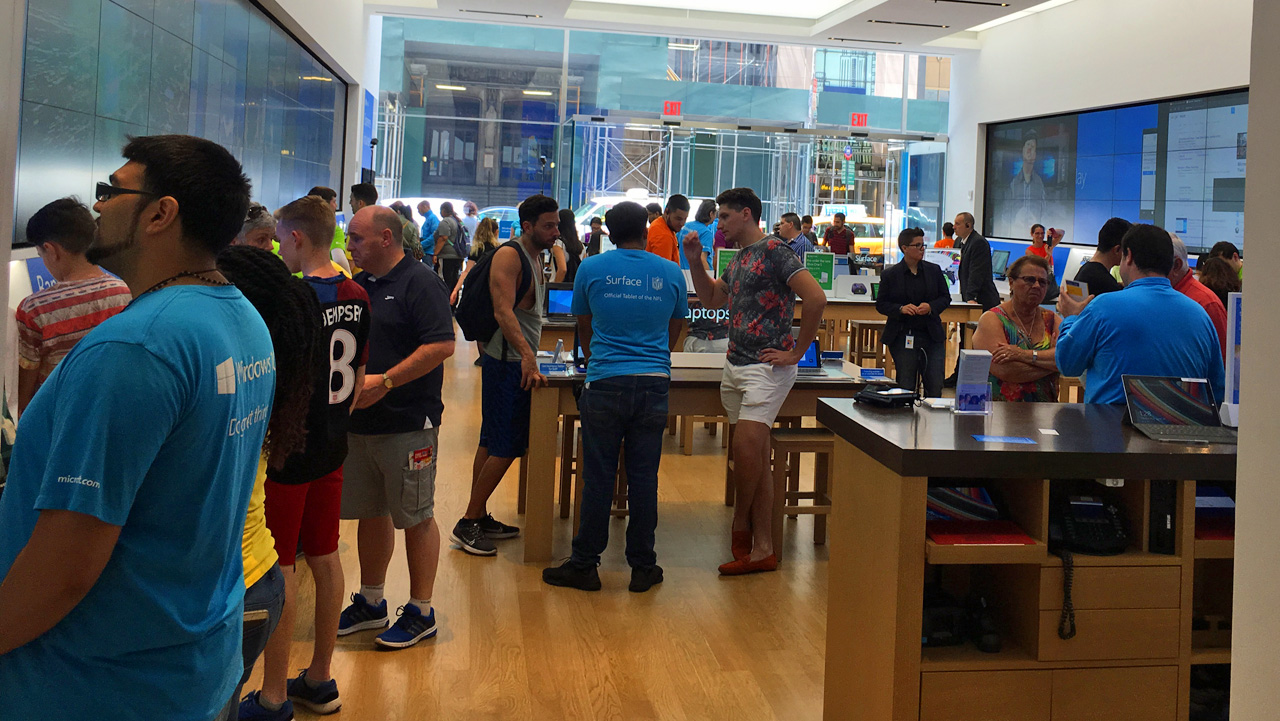 Because how could it possibly be July already, this edition of Short Takes focuses on HP's new PC as a Service scheme, an Office 365 outage in the US, Dell's decision to kill its Android tablet line, Oracle's big court case loss, Elizabeth Warren's trust-busting, and so much more.
HP launches PC as a Service (PCaaS) scheme
With everything moving to subscription services these days, it is retroactively not that surprising that HP is launching a scheme, called PC as a Service (PCaaS), that lets enterprises "subscribe" to PC hardware too. Under the terms of the plan, customers will pay a monthly per-PC fee instead of paying for the PCs upfront. This saves money, freeing it for other purposes, while providing HP with more regular revenues. And the scheme also provides proactive PC support services, naturally, and a regular PC replacement schedule, ensuring that employees aren't routinely stuck with out-of-date equipment. This is what we in the industry call a "win-win," and now I'm curious why no one has tried such a thing before. I'll be writing more about PCaaS in the near future.
"Microsoft adds Sprinklr as Azure provider"
Those are nonsense words.
Office 365 goes down for the count for some
ZDNet's Mary Jo Foley reported this week that some Office 365 customers in the United States experienced sporadic service outages due to a failure related to Exchange Online Protection's filtering infrastructure. Looking at my Office 365 admin dashboard this morning, I can confirm the outage and, worse, that it has continued into Friday. "We're having issues, but we're working on it," the site explains. "Exchange Online service is degraded. We've developed a fix to address the underlying cause of the issue. We're preparing to deploy the fix to the affected environment to ensure that the issue does not reoccur." Gut check time.
"Microsoft is giving students a free Xbox One with Surface Pro 4 purchases"
Because nothing says "education" quite like an Xbox.
Dell kills Android tablets, but will keep making Windows tablets
In a somewhat controversial move, Dell announced this week that it was discontinuing its lineup of "slate" (read: Android) tablets to focus instead on Windows-based 2-in-1 PCs, which are tablets that transform into PC with an attachable keyboard base. The reason is simple enough: Slate tablet sales are down over 20 percent industry-wide, while 2-in-1s are one of the few bright spots in the also-shrinking PC market. "The slate tablet market is oversaturated and is experiencing declining demand," Dell says. "Our customers are asking us to invest and innovate in 2-in-1s with larger screens in the 10 to 13-inch range." So I guess I sort of understand this, but when it comes to 2-in-1s, Dell isn't even in the running: Microsoft, HP, and Lenovo all offer high-quality and mature products, whereas Dell does not. So its previous decision to focus on slate tablets didn't work out, but it has a lot of catching up to do with 2-in-1s now. Good luck.
"Windows 10 Adoption Grows as Microsoft Promotes Operating System"
Sure. That's like saying you grow older as time passes.
Oracle loses big in Itanium case
Meaning its just the latest in a long line of companies that were victimized by Intel's terrible 64-bit chipsets. Anyway, HP Enterprise (HPE) was awarded $3 billion in damages by a jury that found Oracle liable for contributing to the decline of HPE's Itanium-based PC business. That is, Oracle violated the terms of a contract it had with HPE to continue developing its flagship database software for Itanium—which HPE co-developed with Intel, by the way—in order to focus on the more lucrative x86 market. Oracle claimed that Intel had stopped supporting Itanium at the time, but that claim was not backed up in court by Intel executives or, as it turns out, the truth. Oops. That said, Itanium was always a piece of junk, and the real mistake that Oracle made was signing on in the first place.
"Microsoft Spreads Open Source Love With .Net Core 1.0"
It goes great with toast.
Elizabeth Warren raises antitrust concerns about Amazon, Apple, and Google
Potential vice presidential candidate Elizabeth Warren this week offered some pointed, if somewhat uniformed, opinions about the abusive monopoly powers of Amazon, Apple and Google. "Google, Apple, and Amazon provide platforms that lots of other companies depend on for survival," she said. "But Google, Apple, and Amazon also, in many cases, compete with those same small companies, so that the platform can become a tool to snuff out competition." She offered examples of their bad behavior, though none of them should really warrant much concern since none of these companies in fact have a monopoly in the markets in question. "You know there's something wrong when Apple makes more off a Spotify subscription than it does off an Apple Music subscription and doesn't share any of that with the music industry," a Spotify representative told Recode. Sure, something is "wrong." But is it illegal?
"Microsoft pays woman $10000 over forced Windows 10 upgrade"
Now everyone is going to expect $10,000.
Diversity? Not at Google
And speaking of Google, it seems that mentioning Elizabeth Warren and the search giant in the same sentence is the only way to make Google sound anything close to diverse: The company is made up largely of white and Asian men. Women account for just 31 percent of Google's workforce, a tiny jump from the 30 percent from last year. But white males represent almost 60 percent of the workforce, with Asians coming in at 32 percent. "We saw encouraging signs of progress in 2015, but we're still far from where we need to be," Google vice president Nancy Lee explained. That's for sure.
"Declare independence from Windows 10 by downloading Linux Mint 18 'Sarah' now!"
Right. Independence from applications.
Tesla kills driver while in auto-pilot mode
Who ever thought a self-driving car could be dangerous? Pretty much everyone, I'd imagine. And a month ago, that danger became real when a Tesla S driver put his car in auto-pilot mode and was killed when the vehicle collided with a tractor trailer. "Neither Autopilot nor the driver noticed the white side of the tractor trailer against a brightly lit sky, so the brake was not applied," Tesla explained. "The high ride height of the trailer combined with its positioning across the road and the extremely rare circumstances of the impact caused the Model S to pass under the trailer, with the bottom of the trailer impacting the windshield of the Model S. Had the Model S impacted the front or rear of the trailer, even at high speed, its advanced crash safety system would likely have prevented serious injury as it has in numerous other similar incidents." There's absolutely nothing funny about this, of course. But having been around the industry for a long time, I'm curious why anyone would trust software in this kind of fast-moving situation. We can't even get Windows PCs to update reliably. Why on earth would this type of thing work properly today?
"Stop driving these Hondas right now, says regulator"
Can we at least pull over first?