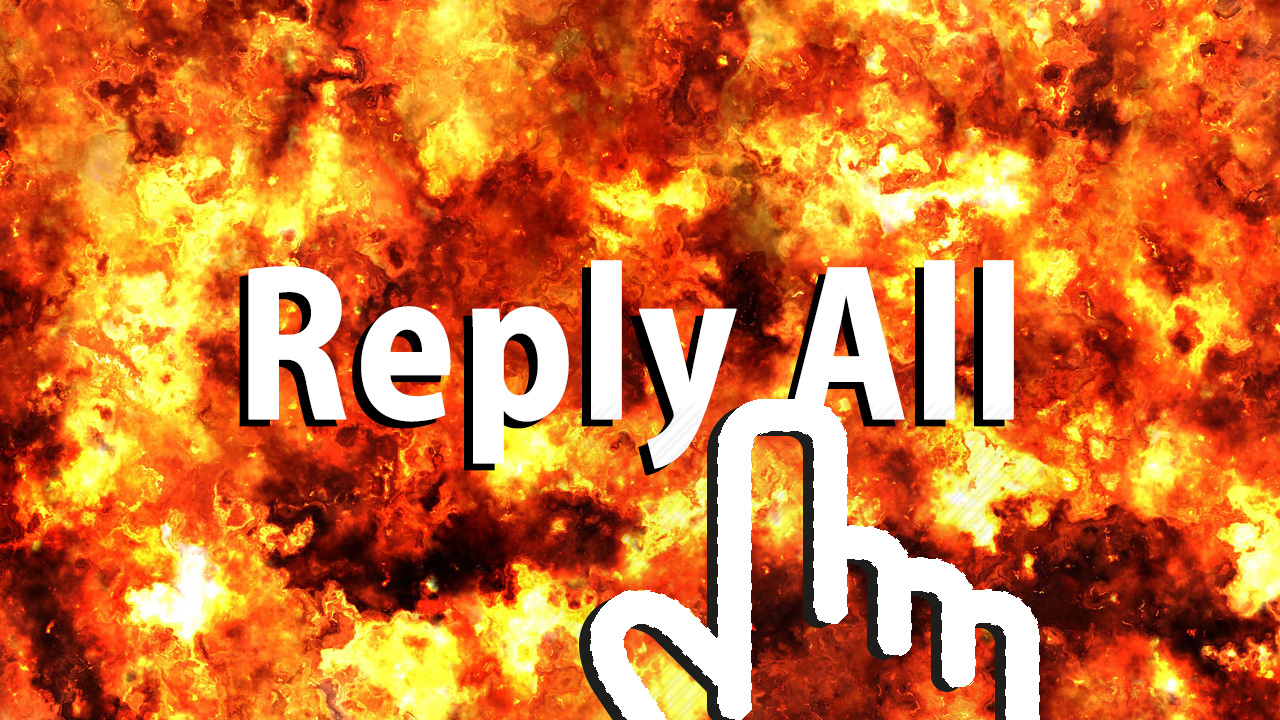 Because I live for the controversy, this edition of Short Takes looks at Microsoft's hypocritical attack on fake news, the irony of Microsoft employees stuck in "Reply All" hell, Microsoft's big year in education, and much, much more.
Microsoft takes on fake news, then pretends it's not responsible for doing so
Another week, another self-induced Microsoft controversy: The mobile version of Microsoft's Edge browser picked up fake news detection capabilities that flagged an admittedly terrible UK-based tabloid The Daily Mail as untrustworthy because, among other things, it "generally fails to maintain basic standards of accuracy and accountability." Fair enough, it is terrible. But when I pointed out the irony of Microsoft—whose own news apps, sites, and services routinely push fake news, ads masquerading as news, and even malware—punishing another publisher for doing the same, it fought back: I was asked to fix an "inaccuracy" in my story. Which was that I wrote that "Microsoft punished The Daily Mail." It wasn't Microsoft, I was told, it was NewsGuard. I respectfully disagree: It doesn't matter who makes a specific component in Edge mobile if you ship it in the app bundle that the user gets from Apple's or Google's online store. That thing they download is Microsoft Edge, and its maker is Microsoft. And that means that Microsoft is responsible, is, in fact, punishing a publication for making some of the same missteps that it does itself. And no, Microsoft Edge does not flag Microsoft's news sites and services. Curious that.
"Facebook, Google, and Microsoft supported conference with climate change denialists"
Sigh.
Over 11,500 Microsoft employees in "Reply All" bedlam hell
Speaking of irony, I'm sure anyone who is forced to use Microsoft Outlook will appreciate that over 11,500 Microsoft employees were embroiled this week in a never-ending nightmare of email. It all started when someone asked to be removed from a GitHub-related mailing list by using "Reply All" instead of "Reply," triggering multiple other similar requests by equally unsophisticated people on the list. Dubbed "Bedlam V2" internally in honor of a similar event that occurred way back in 1997 (which took down Microsoft's then-unsophisticated email system), this event drove Microsofties into histrionics, including on Twitter, which is how I found out about it. But the final cherry on this s#$tshow sundae is this YouTube video in which a Microsoftie explains to his moaning co-workers how one can hide email from this list in Outlook. What it really shows, of course, is just how terrible Outlook is, given the incredible number of indecipherable steps one must complete in order to do so. It's just perfect.
"Why are we relying on tech overlords like Microsoft for affordable housing?"
Well, they did cause the problem.
Microsoft has another big year in education
While Microsoft appears to be in a full-fledged retreat from the consumer market these days—witness the high-profile defeats of Windows Phone and Cortana most recently—the software giant is trying something completely different in education: It's fighting back. And each year for the past three years, it has unleashed a torrent of new software, services, and, with PC maker partners, hardware aimed at clawing back against the Google threat. And it is making headway: There are now 155 million active users of Office 365 for Education, compared to 80 million for Google's G Suite for Education. Likewise, Windows-based PCs have experienced enormous growth in education in the past two years, while Chromebook growth has slowed dramatically. I don't have a figure for the total number of Windows PCs in education, but Microsoft noted this week that about 1 million new Windows 10 PCs come online in education every single month. Meanwhile, the total installed base of Chromebook in education is just 30 million. This effort gives me hope that Microsoft could turn things around in the consumer market, too. You know, if it just gave a damn about it.
"Satya Nadella gave a nod to a rumor about a new Microsoft bundle"
Then he put in his monocle and stroked his Cheshire cat.
Thanks to Amazon fears, Microsoft scores another big win at retail
Falling back on the classic "the enemy of my enemy is my friend" strategy, grocery store giant Albertsons this week began a migration to Microsoft's Azure, Microsoft 365, and other cloud services because of its worries about Amazon, which is aggressively trying to dominate all retail Albertsons isn't Microsoft's only recent retail win: A week earlier, the software giant signed a ten-year deal with Walgreens, and it earlier partnered with The Gap, Kroger, and Walmart on similar deals. Amazon obviously has a number of wins thanks to its own efforts, which include buying Whole Foods, and thanks to AWS. But retailers are increasingly wary of Amazon and AWS, and Microsoft is pretty much their only comparable option. It's not a bad place to be.
"Walgreens Inks a Massive Deal With Microsoft"
They used a giant pen!
China blocks, then unblocks, access to Bing
In what is still a mysterious episode, China this week blocked access to Microsoft's Bing services, including its Internet search engine. And then, two days later, silently unblocked it. Microsoft has acknowledged the blocking, but it hasn't commented on why it happened. But this is especially strange since Microsoft—despite all the feel-good vibes back home—actually complies fully with Chinese censorship demands in that country and explicitly blocks access to sites that the government there demands be filtered out. The situation in China is so bad that Google, which arguably owns a monopoly on search engines elsewhere in the world, doesn't even operate Google Search in that country: It left China in 2010, when it detected state-sponsored hacking attempts at stealing Google's source code. And the social networks that are common in the west— Facebook, Instagram, and Twitter, among others—can't even operate in China because the government there feels that they cannot be controlled.
"At Microsoft's research labs, it's all about finding the secret sauce"
And once that's done, they're going after KFC's secret spices.
Microsoft acquires Citus Data
There's a running gag that Microsoft announces a new database at every Build developer conference, and this week's announcement that the software giant has acquired Citus Data may pave the way to that happening when Build 2019 hits in early May. Citus Data doesn't actually make a database, but it does make an extension for the open source PostgreSQL database that allows it to scale to enterprise-class workloads. And with the PostgreSQL management capabilities in Azure, Microsoft has now has yet another database solution it can offer to businesses of all sizes. "Working together, we will accelerate the delivery of key, enterprise-ready features from Azure to PostgreSQL and enable critical PostgreSQL workloads to run on Azure with confidence," Microsoft vice president Rohan Kumar said of the acquisition. There's no word yet on the price of the acquisition, but I'm guessing this isn't a GitHub- or Nokia-class dollar amount.
"Are You Ready for Smartphones With No Buttons, Ports, or Holes?"
I'm holding out for the smartphone with no display.
Intel underdelivers on earnings, warns for future
Microprocessor giant Intel announced its earnings last night, and it's a bit of good news/bad news, especially for those who care about the PC market. The firm posted operating income of $6.2 billion on revenues of $18.66 billion, narrowly missing analysts' forecasts. But its PC business, which is its biggest, surged 10 percent, hitting $9.82 billion in revenue; analysts had expected $10.01 billion there. The problem, however, is the future: Intel offered a fairly downbeat assessment for the coming quarters, and it admitted that it had over-delivered on high-end microprocessors and under-delivered on what it calls "value" products aimed at the mass market. More generally, Intel is still without a leader: Its previous CEO, Brian Krzanich, was forced out of the company last year in the wake of the Spectre and Meltdown scandal. And while the firm won't say this, it was absolutely because he had sold most of his Intel shares when he found out about the chipset vulnerabilities, which was several months before the firm revealed them publicly. Classy move.
"Apple Might Be Making a Brilliant Move"
We honestly have no idea.
Google asks U.S. Supreme Court to intervene in Java court case
This is a fascinating case on a number of levels, and it will have dramatic repercussions for software developers moving forward no matter which way it ends. Put simply, Google, ahem, borrowed a ton of Java source code when it created Android. At the time, Java was owned by Sun Microsystems, which voiced support for this usage, and claimed that it would give Java developers yet another great platform to target. Then, Oracle bought Sun, obtaining Java in the process. And it sued Google for infringing on patents and copyrights related to Java. Google won twice in court. But in each case, a federal appeals court overturned the rulings. So Google this week petitioned the U.S. Supreme Court to intervene, noting that an Oracle win would "undermine both competition and innovation," and would set a horrible precedent for software code-related legal cases for decades to come. Google is correct, but going to the Supreme Court is risky, and I could imagine them simply declining to review the case.
"Facebook reportedly plans to merge WhatsApp, Instagram and Messenger chats"
Good, now I'll only have one app not to install instead of three.