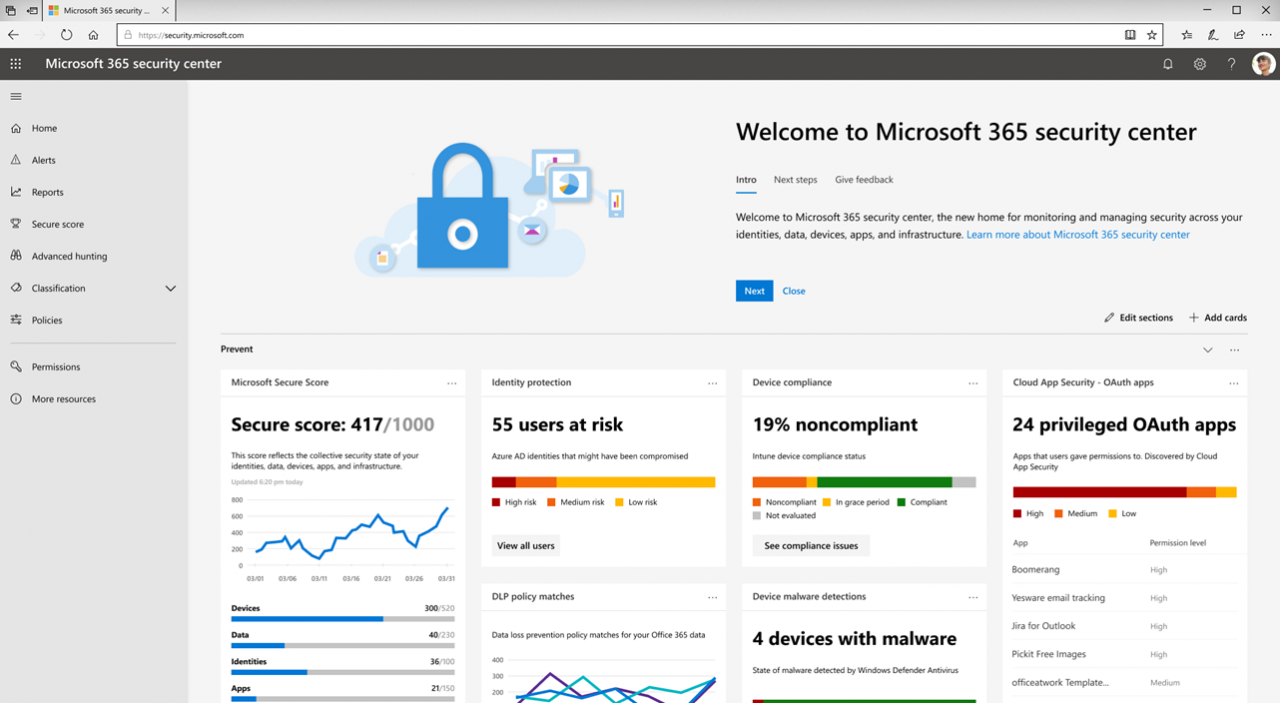 Back in April of 2018, Microsoft rolled out a new security and compliance center for Microsoft 365 customers. The goal of this product is to provide a single dashboard of your organization to help maintain security and compliance across your devices and software.
Starting today, the company is rolling out an overhauled security and compliance center which will provide easier navigation and make it easier to digest the information that is presented. The company expects that this rollout will be completed by March 2019 which means if you don't see it today, you should see it soon.
To little surprise, once the rollout is complete, the company plans to retire the current security and compliance center.
To be eligible to use the new Microsoft 365 security center and Microsoft 365 compliance center, your organization must have a subscription to Microsoft 365 E3 or E5, or a Volume Licensing equivalent (which consists of Office 365 Enterprise E3 or E5, Enterprise Mobility + Security E3 or E5, and Windows 10 Enterprise E3/E5).
With compliance and security exposures becoming exponentially more expensive each time there is an issue for your company, staying on top of these challenges is imperative. Microsoft hopes that its compliance and security center will be enough of an incentive for some organization so that they jump into the Microsoft 365 portfolio.