Paul Thurrott's Short Takes: January 13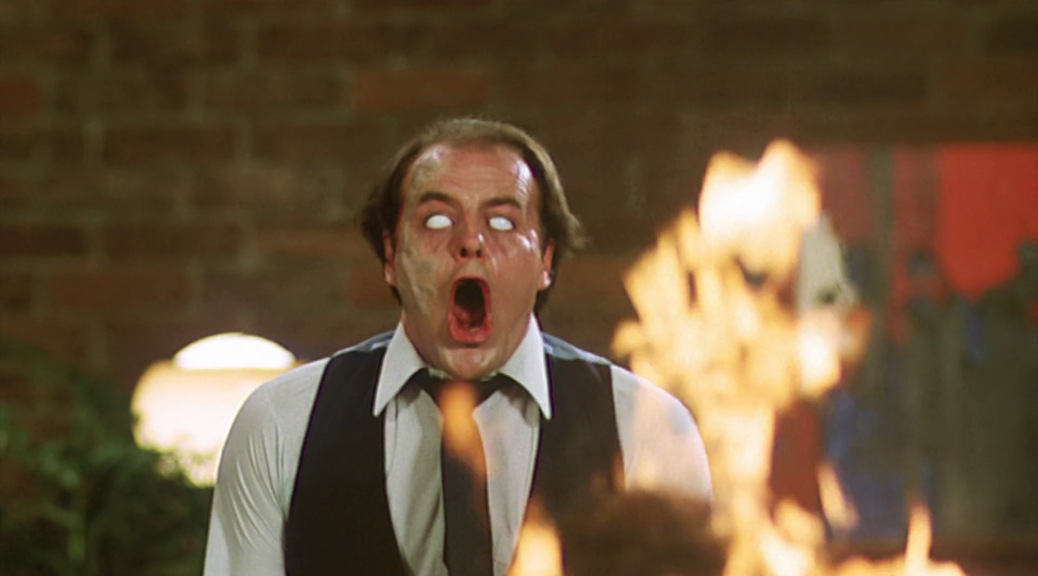 Because the end is listless, this edition of Short Takes looks at a bizarre Microsoft lawsuit, Microsoft's privacy ah-ha moment, Xbox fears, and more.
Of Microsoft, torture porn, and PTSD
I know. This isn't the headline one comes to expect here in Microsoft-land. But here's a terrible little story for you: Two former Microsoft employees are suing Microsoft for forcing them to watch "horrible brutality, murder, sexual assaults, videos of humans dying" and more, and without providing them with any adequate form of psychological support. Now, to be fair, these guys were not working on Windows, or whatever. They were part of a Online Safety Team that aims to keep such images out of Microsoft services. And Microsoft did have a so-called "Wellness Program" that the plaintiffs said was laughably inadequate. "[This work] is difficult, but critically important to a safer and more trusted internet," a Microsoft statement notes. "The health and safety of our employees who do this difficult work is a top priority." The plaintiffs seek damages for pain and suffering—PTSD, essentially—plus treble economic damages under U.S. and Washington state laws. Yikes.
"Today in Apple history: Bill Gates quits as Microsoft CEO"
Seems like something from Microsoft history, but what do I know?
Swiss data authority triggers Microsoft's sudden awareness of Windows 10 privacy concerns
Microsoft made a big splash this week when it belatedly addressed long-running privacy concerns in Windows 10 by announcing a new privacy web portal and pending changes to the privacy settings in its flagship OS. But those changes may in fact have been driven by legal pressure from around the world, most notably a complaint from the Swiss Federal Data Protection and Information Commissioner (FDPIC), which had recently accused the software giant of violating that country's data protection laws. So it is perhaps not coincidental that the FDPIC revealed this week that Microsoft has essentially settled that case by agreeing to make changes. (The case never actually went to court, so this is really just an agreement.) "As a global business, Microsoft is committed to complying with all applicable laws in the countries in which we offer our services and products," a well-worn and often-used Microsoft statement notes.
"Microsoft's new Windows 10 Game Mode will maximize gaming performance"
Obviously.
Xbox fans getting a little restless with cancellation of long-awaited game title
It's hard to imagine that Q4 2016 was anything less than a blockbuster quarter for Xbox, with Microsoft's flagship console in a perpetual sale over the holidays. But Xbox fans are whispering warnings of an impending disaster, thanks to ever-growing PlayStation sales. And this week's cancellation of an Xbox One game, called Scalebound, isn't helping. So Microsoft is trying to calm these fears, and it says it still intends to keep investing in third party titles and in-house studio games for the console. "I won't abandon signing independent studio projects but I agree first-party internal studios are critical," Microsoft's Phil Spencer said in one tweet. "I know we have to take risks. I realize right now probably sounds hollow but I agree." As for Scalebound itself—I had never even heard of it—the game maker says simply that it has other games in the pipeline, and hopefully those games will pass muster with Microsoft. You know, maybe the game just wasn't any good.
"PlayStation 4 Tops US December Sales; Xbox One Wins Second Half of 2016"
Win-win?
Marissa Mayer to leave Yahoo, company to change name to Altaba if sale goes through
Remember when Marissa Mayer was going to save Yahoo? Well, it turns out that Marissa Mayer was only able to save Marissa Mayer. Assuming that Yahoo's purchase by Verizon goes through—no promises, given recent events—Mayer will leave Yahoo with a $55 million thank-you present. And Yahoo will—yes, really—rename itself to Altaba. As I noted on Twitter the other day, Yahoo can rename itself to Goonygoogoo for all I care. I just want it to disappear.
Yahoo May Be In Transition But Its Software Troops Forge Ahead
You know, like how dying is a transition.
EU: U.S. explanation of Yahoo email hack is bulls!$t
And speaking of Yahoo, the European Commission said this week that the U.S. explanation for a recent revelation that Yahoo had been allowing the U.S. government to scan its user emails and other data is inadequate. "I am not satisfied because to my taste the answer came relatively late and relatively general, and I will make clear at the first possible opportunity to the American side that this is not how we understand good, quick and full exchange of information," EU Justice Commissioner Vera Jourova said this week. The issue here, as always, is the privacy of EU citizen data that was stored on Yahoo's porous U.S.-based servers and whether that data was now circulating freely among U.S. law enforcement agencies. Good luck with this concern, Europe.
"Critics be damned, Apple's AirPods are dominating wireless headphone sales"
You know, that huge market we were all talking about before.
U.S. appeals court revives antitrust lawsuit against Apple
A federal appeals court in San Francisco has revived a class-action lawsuit claiming that Apple tried to monopolize the market for iPhone apps between 2007 and 2013. And it's seeking hundreds of millions of dollars in damages. According to the original complaint, Apple violated U.S. antitrust law by requiring iPhone apps to be sold only through its own App Store and by prohibiting app developers from selling their apps on their own. Too, this arrangement provides Apple with a 30 percent vig on any and all apps sales, which the suit says artificially raises app prices and harms potential competitors. Most interesting to me, lawyers behind the suit would like to see the damages award equal the 30 percent cut that Apple took from developers and/or customers. This one could get ugly. Let's hope that it does.
"Now That The iPhone Is 10, It's Time For Apple To Kill It"
I'd argue that the iPhone's been killing it for 10 years. Oh, I see.
Apple's top developer leaves the company
While there are many signs that point to Apple's inevitable fall, this one has to hurt even the most ardent of Apple fans: Chris Lattner, who created the well-regarded Swift programming language and led the team responsible for Apple's Xcode developer environment, has left the company. (The most obvious guy like this at Microsoft is Anders Hejlsberg, who spearheaded C# and .NET, and is now a Microsoft Distinguished Engineer and Technical Fellow.) Worse, he left to join Tesla, which of course makes cars, a market Apple was known to be secretly working in. According to reports, Lattner felt beaten down by Apple's culture of secrecy. This is a huge mistake on Apple's part: Guys like this should be treated like the royalty they are.
"Chuwi announces Hi13 'Microsoft Surface Book killer'"
Ooooh, I can feel the tension in the air.