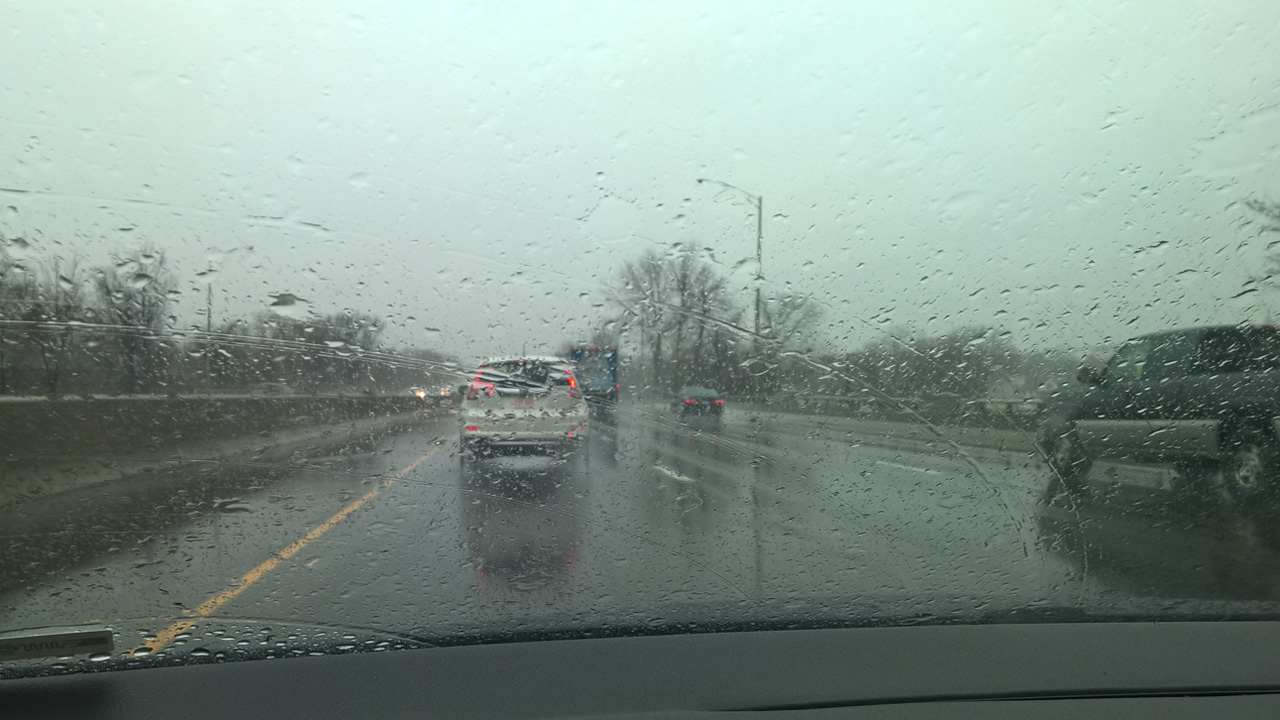 Because it always rains when I drive, this edition of Short Takes looks at Microsoft's new schedule for Windows 10 and Office 365, Qualcomm confirms Windows 10 on ARM schedule, Microsoft puts killing Wunderlist on its To-Do list, and more.
Microsoft's new schedule means more Windows 10 upgrades??
Yesterday, Microsoft announced that it is aligning the Windows 10 and Office 365 (and System Center) development schedules. On the Windows front, this means that "feature updates"—which are major OS upgrades—will arrive twice a year, in March and September, and utilize the same (existing) schedule as Office 365. This is nice for enterprises in that it's predictable. But with each Windows 10 version getting an 18-month support window—down from 10 years with versions previous to Windows 10—this is also bad for enterprises. My guess is that these feature updates will become less major, and the Creators Update is perhaps a great example, since this is the most minor major update to Windows 10 yet, if you will, with very few major new features.
"Microsoft will now make major changes to Windows twice a year"
No, it will add new features to Windows 10 twice a year.
Microsoft's new schedule means that, yes, it is killing traditional Office
Yesterday, Microsoft announced that it is aligning the Windows 10 and Office 365 (and System Center) development schedules. Buried in its announcement is an interesting statement of the end-of-life of traditional Office as we know it. "Starting October 13, 2020 … Office perpetual in mainstream support will be required to connect to Office 365 services," the firm noted. "We're providing more than three years' notice to give IT time to plan and budget for this change. Until this new requirement goes into effect in 2020, Office 2010, Office 2013 and Office 2016 perpetual clients will still be able to connect to Office 365 services." That's confusing wording, of course, but it boils down to this: Traditional (i.e. "perpetual") Office licensing—and support—is winding down over time. And by 2020, I expect Microsoft to only offer its full-featured Office clients and technologies via Office 365 subscriptions.
"You can wake up Microsoft's Surface Studio by talking to it"
For the price you pay for this thing, it should wake you up and make you breakfast.
Qualcomm confirms that Windows 10-based laptops won't ship until the end of the year
At WinHEC last December, Microsoft's Terry Myerson promised that the firm and its partners would bring the first ARM-powered Windows 10 portable PCs to market in late 2017. "Some hardware makers can do amazing work in a year [meaning late 2017], while some will begin shipping in early 2018," he said at the time. This week, Qualcomm—the ARM chip maker that Microsoft is working with on this endeavor—confirmed that timeline, and the blurb was treated as if it were news in some quarters. "Our Snapdragon 835 is expanding into mobile PC designs running Windows 10, which are scheduled to launch in the fourth calendar quarter this year," Qualcomm CEO Steve Mollenkopf said during a call with investors. Stop the presses!
"Microsoft's ARM-powered laptops won't arrive until Q4"
Right. That's what Microsoft said in December 2016. In fact, that was the earliest-possible timeframe. (See above.) Why are you making it seem like a delay?
Microsoft To-Do launches as Wunderlist heads off into the sunset
I've never really understood the attraction of standalone to-do/task services or apps, since your calendar already provides this capability. But as you may recall, Microsoft purchased Wunderlist, a trendy mobile app-based to-do solution, almost two years ago. And as is so often the case—see: Sunrise—it is killing off that app now. But rather than just integrate this functionality into Outlook Tasks (that would make too much sense, I guess), it is releasing a new standalone app and service called Microsoft To-Do. And, my goodness, has this caused yet another (sorry) to-do, with fans of the original app/service freaking out because the new thing isn't the same as the old thing. Folks, seriously. It's a freaking to-do app. Who cares?
"Microsoft Has a New Way for You to Login Without a Password"
That's only true if you consider a January release as "new". Since this functionality arrived in January. But you cover Microsoft, so you know that.
What's going on with Intel?
Intel unceremoniously dumped its annual developer show this year, telling Anandtech that it was simply reacting to changing market conditions in a way that makes sense for that company. "Intel has been … changing from a PC-centric company to a data-centric company," Intel told the publication. "[We will] find new ways to communicate with the audience (media, developers, and companies) and the ecosystem with targeted events." That's bad news for the PC, I would think. But then we're also seeing rumors that stronger-than-expected competition from AMD's new PC-focused Ryzen chipsets is contrarily causing Intel to speed up its own PC chipset development. And as a result, Intel is now expected to deliver its 14 nm "Coffee Lake" CPUs this summer, well ahead of the original January timing. But don't get too excited: Intel originally expected to hit 14 nm last year. So it's arguably still stumbling along. They kind of make Microsoft look agile by comparison when you think about it.
"Mozilla, Microsoft rebuilding their browsers' foundations without anyone noticing"
We'd notice if this happened to Chrome.