The Pain of Removing Unwanted Content from Teams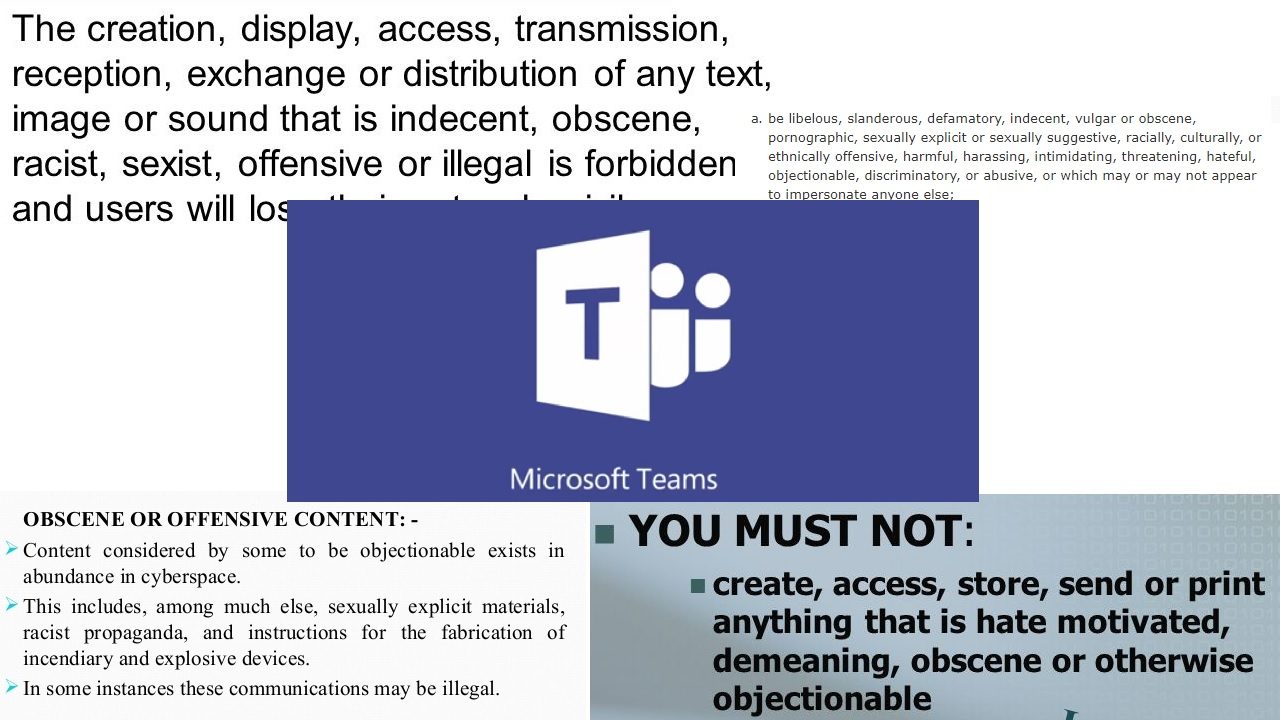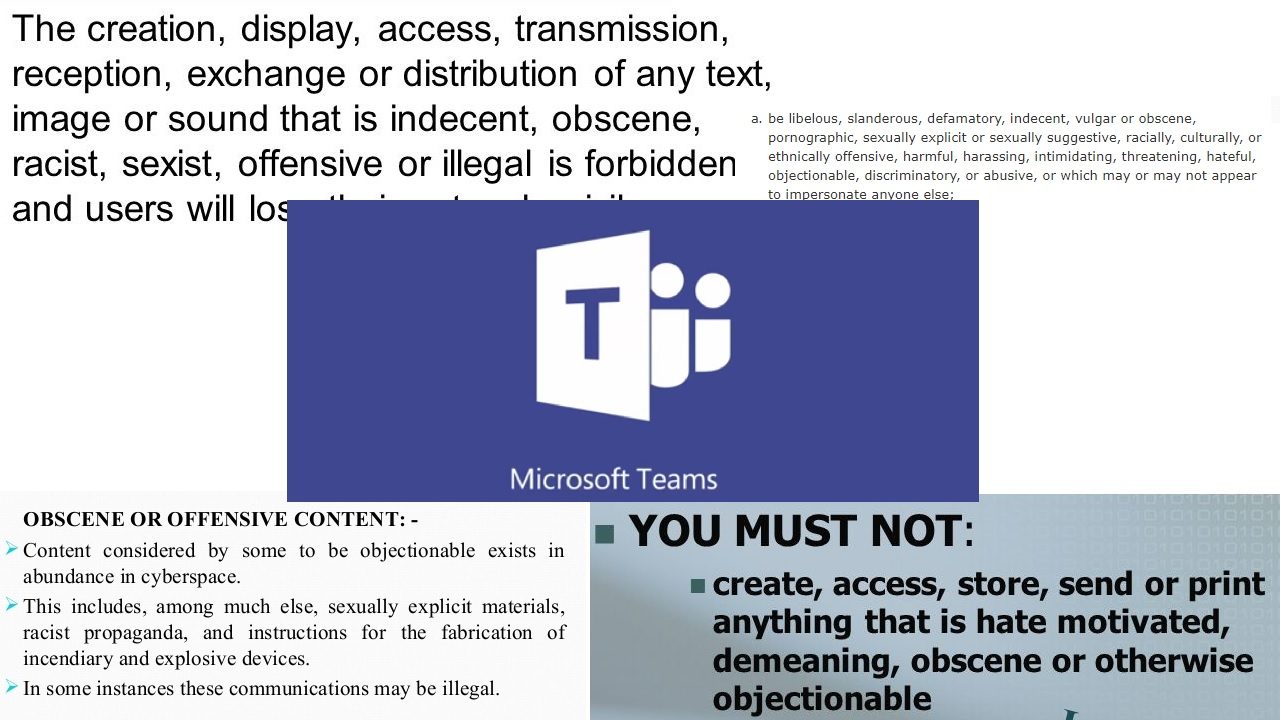 UserVoice, Teams, and Deleting Chats
Browsing the UserVoice site for Teams is often a good way to understand what concerns people have with Teams. To be fair to the product team, they are good at monitoring the issues raised and responding when they can.
Recently, a fair amount of debate has flowed around the topic of deleting chats. Over 170 UserVoice comments have protested the inability to remove complete chat threads, many because they wanted to be able to remove threads with inappropriate content. Others wanted to be able to clean up chats to remove clutter. In response, a representative of the Teams product team said on November 22:
"…the current decision is to not allow the deleting of chat threads. However, the ability to hide chats will soon be released. To access it you will simply click the "…" overflow menu from the left rail, on the chat you wish to mute. A fly-out will appear allowing you to either Favorite, Mute, Hide, or Leave the chat. Look for this by the end of the calendar year!"
Deleting Teams Threads
Removing something posted to an electronic forum is a fundamental piece of functionality. After all, you are can always have second thoughts and want to remove something written in error. The issue here is not with removing individual messages posted in channels or in private chats. Teams has controls to govern how users and team owners to remove messages from conversations at a tenant level and within individual teams.
The Messaging section of the Teams settings in the Office 365 Admin Center (Figure 1) includes two controls for message deletion.
Allow owners to delete all messages controls whether team owners can remove messages in any channel in the teams they own.
Allow users to delete their own messages controls whether people (including guest users) can delete messages that they post.
The intention behind owner control is to allow them to police conversations and remove anything posted that is inappropriate, insulting, or otherwise objectionable. Or even when the CEO makes a mistake and posts details of the latest company results into the wrong team. The point is that accidents happen. And when they do, you should be able to deal with the fallout.
Control at Team Level
On a team level, a team owner can select Manage Team from the ellipsis menu, and then Settings to access the settings for to that team. Navigate to Member Permissions (Figure 2) to control whether:
Everyone can edit their messages.
Everyone can delete their messages.
Owners can delete all messages.
The settings apply to all channels within the team. If the tenant-wide settings do not allow users to remove or edit messages, Teams hides these settings at the team level.
Viewing Deleted Messages
When someone removes a message, Teams flags it with "This message has been deleted" (Figure 3).  Contributions to the conversation before or after the deleted item are unaffected. If someone removes a message from a channel, they can restore it by clicking Undo. Copies of messages captured for compliance purposes not removed and continue as evidence that a conversation occurred.
Removing Complete Threads
Although you can remove individual messages from personal chats or channel conversations, the problem expressed on UserVoice is that you cannot remove a complete thread (all the messages in a conversation). Instead, you must select and remove each message in the thread. Dealing with 25 separate messages in a thread quickly becomes tiresome.
Attachments pose another issue. When someone includes an attachment in a message, Teams uploads the file to that user's personal OneDrive for Business site (for personal chats) or the channel folder in the SharePoint document library belonging to the team. If the team owner or author later removes a message that has an attachment, Teams removes the message but leaves the attachment intact. I can understand the logic of leaving the file in place, but it might be the case that the attachment holds the objectionable content that you want to eliminate. If so, checking and cleaning up SharePoint and OneDrive content are extra steps in the removal process.
Tracking Down Objectionable Material
Removing content from a single channel is straightforward. The process is more complex when material spreads around multiple teams or multiple channels within a team. You might think that this is unlikely to happen, but experience with email proves that users are quick to repost "interesting" material in ways that you cannot imagine. If this happens, the owners of each team must then find and remove all the offending posts.
It would be nice if Teams supported the equivalent of Exchange's Search-Mailbox cmdlet or the purge action available for content searches to find and remove targeted material in one action, but that is not the case. You can use a content search to find compliance items captured for Teams, but you cannot use the search to purge the chats. In short, Teams does not support a method to scan all teams in a tenant to find and remove specific content.
Be Prepared to Remove Content from Teams
If you decide to take the plunge and use Teams to replace some email traffic or move from a different chat platform like Slack, you should consider how you will deal with instances when you need to remove content from Teams. Among the questions that you might ask are what processes will be used, who is responsible, and how your proposed action complies with the company's data governance framework.
Sorting out problems like this are part of the maturing of what is still a new Office 365 application. Microsoft will probably deliver better solutions for Teams in the future. In the meantime, be prepared with your own way to remove content from Teams.
Follow Tony on Twitter @12Knocksinna.
Want to know more about how to manage Office 365? Find what you need to know in "Office 365 for IT Pros", the most comprehensive eBook covering all aspects of Office 365. Available in PDF and EPUB formats (suitable for iBooks) or for Amazon Kindle.