Microsoft has announced new contact management features for its Outlook web app. The latest update brings a new self-updating contact feature that helps enterprise users to keep their contacts updated automatically with shared information from the organization directory.
"All the new contacts you add from the people card of a person belonging to your organization will be self-updating contacts. These contacts automatically stay up to date based on the organization directory. Any modifications made to contact details, such as phone number, department designation, etc., will automatically be updated in the contact," the company explained.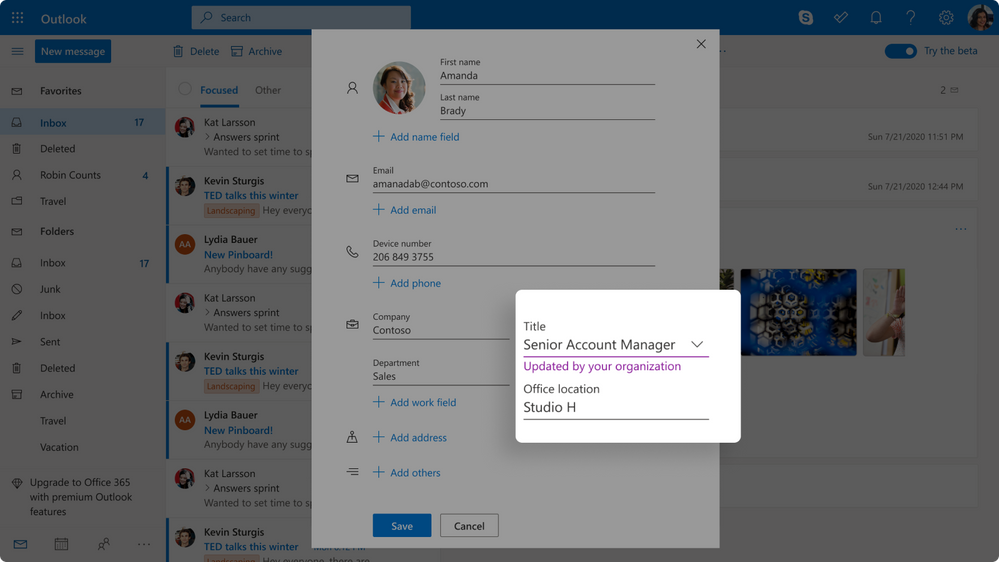 Another important new update for the Outlook web app is the ability to organize contacts into desired categories. Microsoft says that users can add categories to each contact from the people card in the calendar, mail, or in the People hub. Moreover, Outlook on the web will now show existing folders as categories in the left navigation pane.
Microsoft has also introduced a new contact editor that makes it easier for users to manage their contacts. It allows Outlook users to create, edit and categorize contacts as well as manage them from the email, calendar, and People hub.
Outlook on the web adds a new People hub
Lastly, Microsoft announced a new People hub that lets users create and manage personal contact lists. People hub also provides an option to mark important contacts as favorites, as well as quickly call, message, and email contacts or contact lists.
"Our goal is to make it easier for you to manage contacts with our latest technology in the People hub. With this latest update, we hope you'll find it easier to access and manage your contacts," Microsoft noted.
To access the new contact management features, users will first need to log into the Outlook web client. Now, click on the People icon available in the left navigation pane that shows a list of applications within Outlook.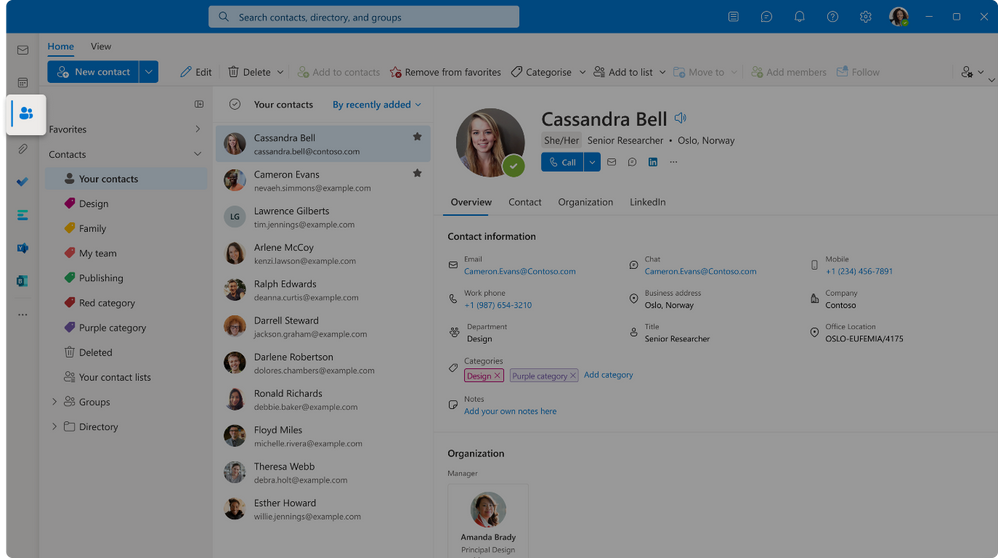 Microsoft has also announced that its web-based Outlook for Windows client is now available for all Office Insiders in the Current Channel (preview). Furthermore, the company unveiled that the new Outlook experience will soon be available for Windows Insiders. Users will be able to replace the UWP Mail app with the new Outlook app via a toggle button.