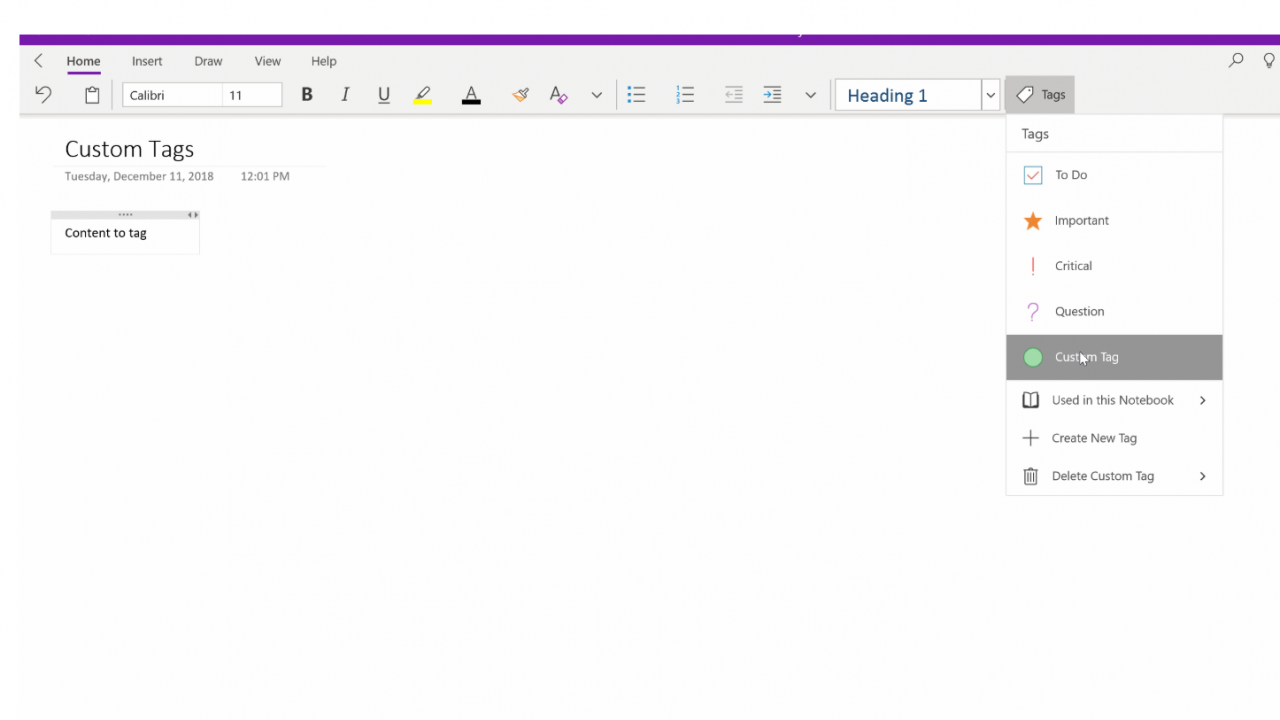 For those that migrated from Evernote, or nearly any other note taking application, being able to apply custom tags to your content to make it easier to discover was an essential part of the application. Surprisingly, Microsoft's OneNote application does not have this functionality.
The good news is that this feature is coming to OneNote for Windows 10 and Mac and you won't have to wait too much longer. Starting in early 2019, the feature will become available to everyone, according to Microsoft.
To create a new custom tag once the feature arrives in your app, click the Tags drop-down in the Home tab and select "Create New Tag." When the Create a Tag pane opens, name the new tag, select an icon to represent it and click Create to add your new tag to the list of tags.
While it took a significant amount of time for this feature to be announced, it's good that it will be here soon. The lack of custom tags, especially for a robust application like OneNote in Windows 10, was always perplexing.
For those who use the Windows 10 application heavily, as I do, the lack of tags made searching historical content harder than it should be for a productivity application. While I haven't had a chance to personally test custom tags, as long as they work similarly to how other products operate, this will be a welcomed addition to the app.
As for what else the team should add in 2019? I would love for a way to 'simplify' the UI. Give the user the ability to hide features they don't want so that there isn't as much clutter would be welcomed update but I know this isn't something everyone will want or need.
If you are in the market for a new note-taking app, OneNote definitely worth checking out. It's feature robust (once tagging rolls out), available on every platform, and won't cost you a dime.