Office 365 News from Ignite, Day 1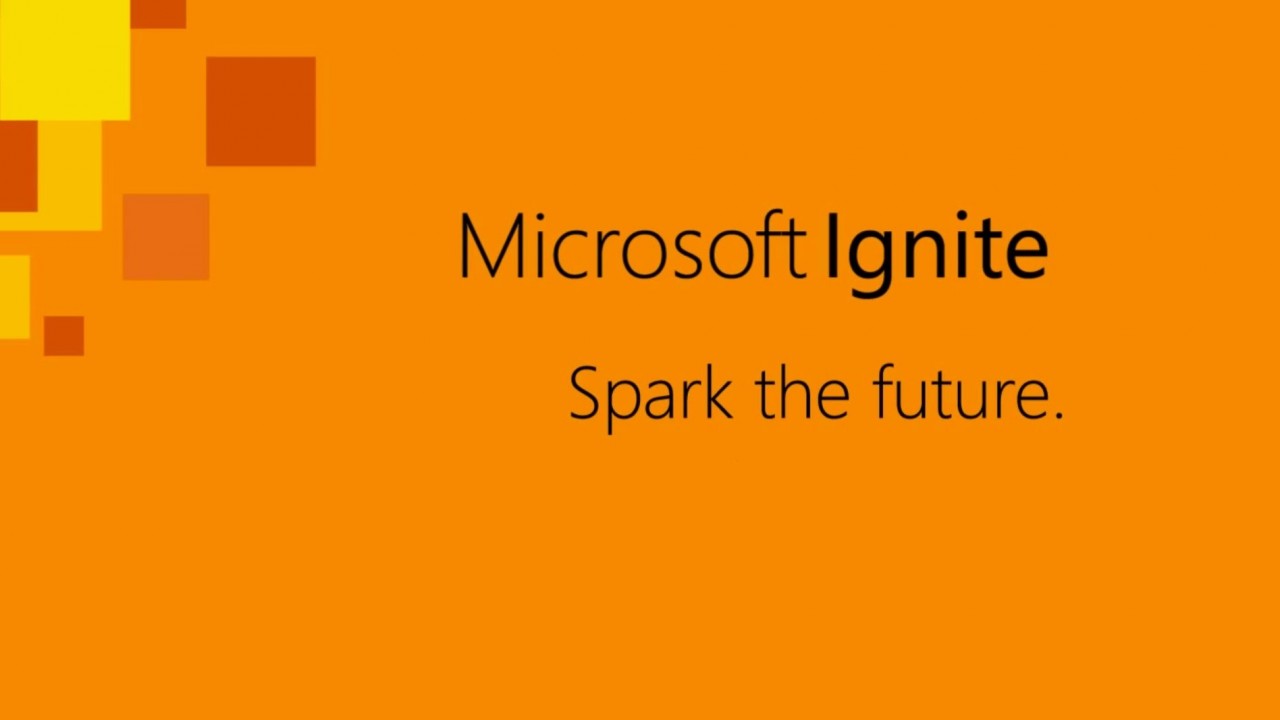 The Size of Ignite
As predicted, the Ignite conference is a bit of a bear garden. The conference is massive, the queues for escalators were historic and frustrating at times, the exhibit area is huge and teeming with exhibitors and attendees, the sessions are packed, the keynotes were moderately interesting, the Kool-Aid is flowing, and the parties are plentiful. In short, it's your average Microsoft conference shared with thousands of other people.
Although I enjoy the sessions that I get to, most of the value that I extract from a conference like Ignite is gained through direct interaction with individuals. That's how I learn about what's happening and what's not. Who's doing what with whom. Who might be investing in what technology or another company. And perhaps even why they are doing what they are. In passing, my congratulations to Julia White, recently promoted to Vice President at Microsoft. Julia is well known to the Office 365 and Azure communities. Her advance is well merited.
Keeping eyes and ears open at all times is exhausting at a conference like Ignite, but it can deliver some nuggets. Here's what comes to mind so far.
No Increase in Office 365 Monthly Active Users
I expected Microsoft to announce that the number of monthly active users for Office 365 had grown from the 70 million figure provided to financial analysts at Microsoft's 2016 fiscal year results in July and had also been used previously. But the same number was trotted out at the opening keynote, which was strange since an additional two months had elapsed since the last report. Remember, to achieve Microsoft's goal of an annualized revenue run rate of $20 billion for commercial cloud products by July 2018, they have to generate an extra $1 billion plus of revenue per quarter. There's no doubt that the number of Office 365 users is growing, so it's curious that the formal number remained static.
Outlook for iOS and Android Apps Are Now on the Microsoft Cloud
I predicted in August that the underlying architecture for the Outlook for iOS and Android apps would have transitioned from Amazon Web Services to Azure and Office 365 by the time Ignite arrived. Microsoft duly announced that the transition has happened for Office 365 commercial users. Those who connect the Outlook apps to other mail servers, including on-premises Exchange, have to wait a little longer. See this article for details of the new architecture.
Delve Analytics is now MyAnalytics
Just as in the Ignite 2015 keynote, Delve Analytics made an appearance in Atlanta. This time Microsoft VP Yusuf Mehdi took the audience through his personal dashboard and revealed that he was pretty responsive to messages from his boss. No shocks there.
Yusaf didn't mention that the Delve Analytics personal dashboard is now called MyAnalytics (Figure 1). Apparently you'll soon be able to share snapshots of your work habits with co-workers (I'm sure this is useful, but can't say why just now). You'll also be able to drill down on time spent with different teams, which seems more useful. This functionality is scheduled for early 2017.
Mangling of the English language to create the MyAnalytics moniker is justified by Microsoft's desire to get into the area of workgroup analytics, meaning that Office 365 tenants who license Delve Analytics (in the E5 plans or as a separate add-on) will have dashboards for individuals and workgroups, all powered by the analytical processing of data fetched from user email, calendar events, and (soon) other interactions captured by the Office Graph.
Those who hated the idea of personal analytics will be under impressed at the news that workgroup analytics are coming, even if the data presented in the workgroup dashboard is anonymized. It's all too much like big brother for them and smacks of the kind of time-and-motion studies so beloved of the clipboard-and-stopwatch brigade in the 1950s. In any case, it's all optional. You don't have to use Delve Analytics and you can disable the Office Graph for your tenant. All strictly optional.
Another piece of Delve news is the Delve app for Windows 10 desktop and mobile. I have been using a preview of the app for some time and it works very nicely.
Harnessing Threat Data
Microsoft is keen to emphasize that it gathers information about scads of events that occur within its cloud properties daily into its Intelligent Security Graph. Events such as good and bad log-ins, email, spam, and suspicious attachments. A reasonable proportion of those events are generated by attackers who want to compromise or gain access to data. Microsoft reckons that it has a "sea of signals from which we can surface anomalies to quickly identity, anticipate, and mitigate real and potential threats." That's true, and providing an ability to learn from and use that data to resist attacks is the basis of the Office 365 Threat Intelligence service.
The "Threat Explorer" lets administrators navigate through a series of security events that collectively show how an attack originates and where its source might lie. With this information, an assessment can be made as to how best to mitigate the threat and remove any of its effect from the organization. It looks good.
Just like Advanced Security Management, the Threat Intelligence service will be bundled in the Office 365 E5 plan (in early 2017). There's no word whether Threat Intelligence will also be available as an add-on. The cynics among Office 365 observers might say that this is another example of how Microsoft attempts to upsell higher-priced plans and optional add-ons to Office 365 tenants to extract more revenue from a swelling customer base. Sounds like a reasonable and logical strategy to me.
Another upsell example is the announcement of Secure Productive Enterprise (SPE), due to be available on October 1. The "buy-it-all-together" SPE package spans Windows 10, Office 365, and Enterprise Mobility and Security (EMS). The E5 version of SPE includes Threat Intelligence, again available in early 2017.
Even factoring a big chunk of marketing hyperbole into the equation, it's becoming more obvious all the time that the cloud is a more secure platform than the vast majority of on-premises infrastructures can ever aspire to be. More hardware resource and more engineers with deeper knowledge backed up by advanced research means that platforms such as Office 365 and Azure are better prepared to resist new and morphing attack vectors. Of course, cloud platforms are a huge target for attackers and no one can afford to let their guard down, but the signs are good.
Exchange 2016 Embraces the Microsoft Graph
The Exchange team took the chance to announce that Exchange 2016 CU3 supports the Outlook REST-based API used inside Office 365 and Outlook.com to enable programmatic access to mail, calendar, and contact items. The Outlook API is part of the Microsoft Graph family of interfaces designed to make access to cloud data easier for programmers. To use the REST API against on-premises Exchange, you'll have to deploy Exchange 2016 CU3 and decommission old Exchange 2013 and Exchange 2010 servers, neither of which have a sniff of becoming "RESTable."
This step marks the beginning of the end for Exchange Web Services (EWS), which is an API specific to Exchange, and the start of the transition for on-premises customers and ISVs who use EWS today to a common API shared across on-premises, hybrid, and cloud platforms. This transition will take time, but it's good to have a target. Microsoft has some work to do, too, as the current Outlook for Mac client is based on EWS (according to a PM for Outlook for Mac, they already use the REST APIs for some features, but there's a heap of work to be done).
Time marches on and APIs evolves. It has always been the way.
Follow Tony on Twitter @12Knocksinna.
Want to know more about how to manage Office 365? Find what you need to know in "Office 365 for IT Pros", the most comprehensive eBook covering all aspects of Office 365. Available in PDF and EPUB formats (suitable for iBooks) or for Amazon Kindle.