Nominate your System Administrator Hero in the Petri IT Hero Contest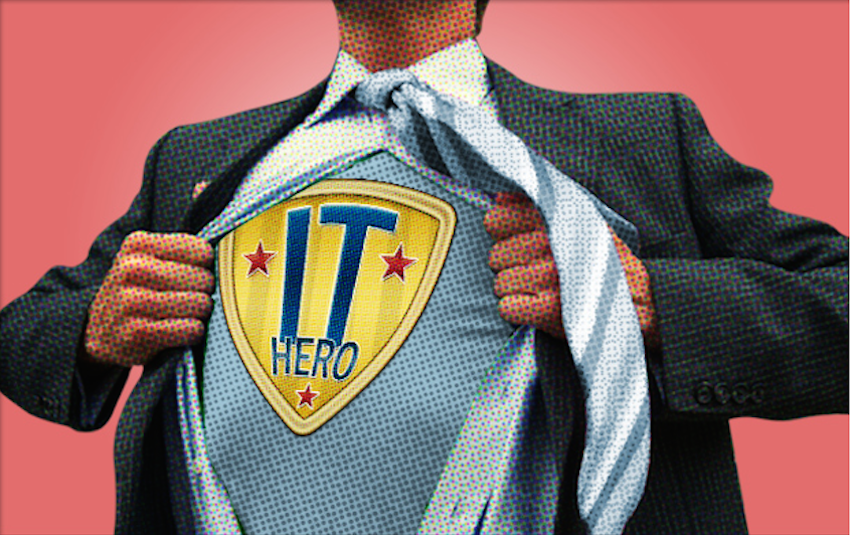 We've all come across people in our lives that make a profound impact on us, both on a personal and professional basis. Some people excel as mentors and coaches, others are remarkable for their genius, while still others are legendary for their ability to persevere in the face of seemingly insurmountable odds.
That's absolutely the case with system administrators. I'm sure many of you reading this have had an IT mentor that has helped you with your career, wisely guided you towards learning the most valuable platforms and technologies, and given you advice when you needed it most.
Then there are the brilliant ones, technical geniuses who seem to know the answer to every IT problem — or at least will point you in the right direction to solve it — and have earned reputations as go-to individuals if you need to know something, or want something done the right way.
Finally, there are co-workers and peers who are remarkable for they tenacity and refusal to give up on a tech problem until they have the solution. They may not have the most experience, they may not have an encyclopedic knowledge of IT tools and technology, and their resources might be limited, but their persistence and refusal to give up makes them legendary.
The Petri IT Hero Contest: How to Enter
These are just three categories of inspiring IT professionals we've come across, and I'm sure there are many more. That's why we've decided to launch our first-ever Petri IT Hero Contest, which gives you a chance to reward those IT heroes that have made a difference in your IT careers. Here's how it works:
Go to the Petri IT Hero Contest entry form, enter some basic contact details for you and the person you're nominating, then write a short essay (at least 250 words) that gives specific reasons why you think your nominee should win the award.
After you've nominated your IT hero using the entry form, head to Twitter and tweet that you nominated someone using the #PetriITHero hashtag. Once doing so you'll be entered into our Petri IT Hero Twitter Weekly Giveawy for a chance to win a $50 Amazon gift card. We're awarding this prize every day, and you can see a list of winners below.
After the nomination period ends (on November 4th) we'll let Petri readers vote on the 10 finalists. The winner and the person that nominated them will both win an Xbox One ($400 value) game console, and the remaining 9 finalists — and the people that nominated them — will also win a $50 Amazon gift card.
We'd also like to thank Veeam Software for co-sponsoring the Petri IT Hero contest with us. Thank you for your support!
Petri IT Hero Twitter Weekly Giveaway Winners
The  Petri IT Hero Twitter giveaway runs from October 7th through November 4th. We're giving out one $50 Amazon gift card for every day of the contest, and we'll list all of the winners here.
October 7-10
October 13 – 17
 October 20 – November 4th