Microsoft's Project Osaka Is A Collaborative Tables Tool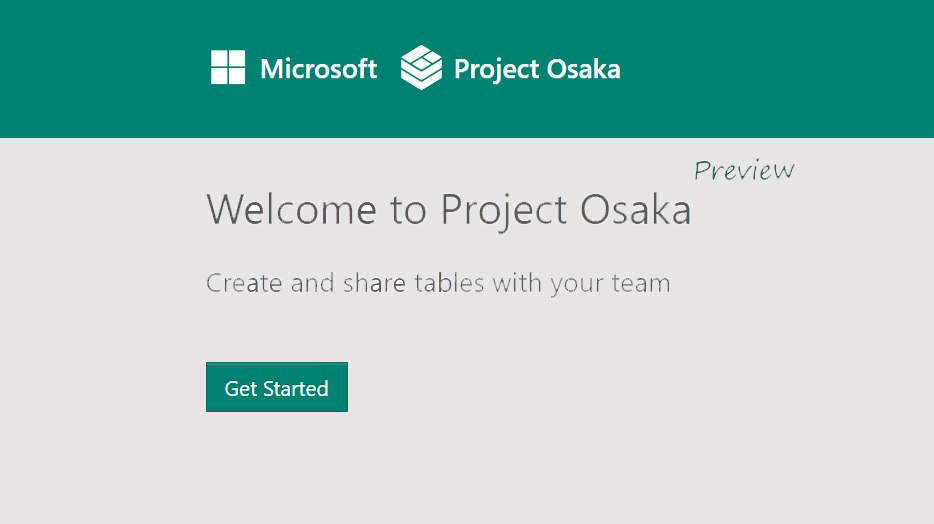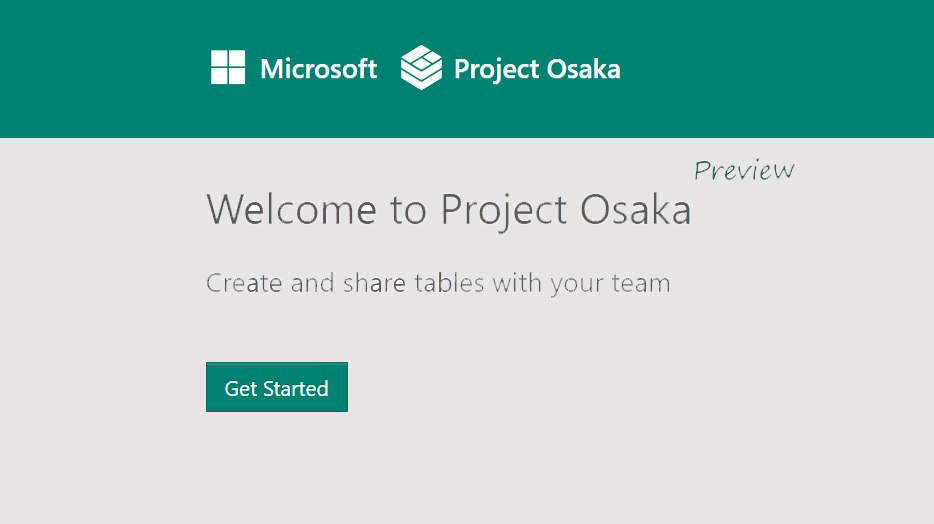 Microsoft is always looking for new tools to build that will help its users be more productive; after all, this is the company's driving mission. Earlier this month the company released StaffHub to help manage employee scheduling and now it looks like they have a new collaborative tool designed to help organize data.
Currently called Project Osaka, which you can view here but currently can't authenticate too unless you have an approved account, is a tool that "allows anyone to organize information in a smart way" and allows you to "collaborate in real time on sets of data with co-workers using interactive tools from Microsoft Project Osaka".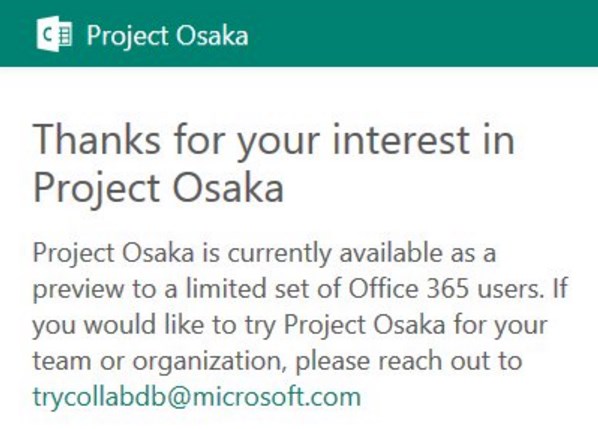 The information, uncovered by WalkingCat, shows that this new tool is what was formerly known as CollabDB. At this time, it appears that this product is in a limited trial with select Office 365 users.
If you do visit the website, it has a vague description that says you can "Create and share tables with your team" but when you click 'Get Started', you must login and that's all the further you can go without an approved account.
Seeing as this trial is being utilized by Office 365, it's likely safe to assume that this product, once it reaches general availability, will be included in the company's productivity suite in the E3 or possibly only E5 tiers.
Microsoft is continuously investing in Office 365 to make that service the cornerstone of productivity in the business environment. By adding new features and services, like Teams and Staffhub, without raising the price of the service, the company is working to create as much value as possible to move organizations from traditional on-premises Office deployments to the company's cloud solution.