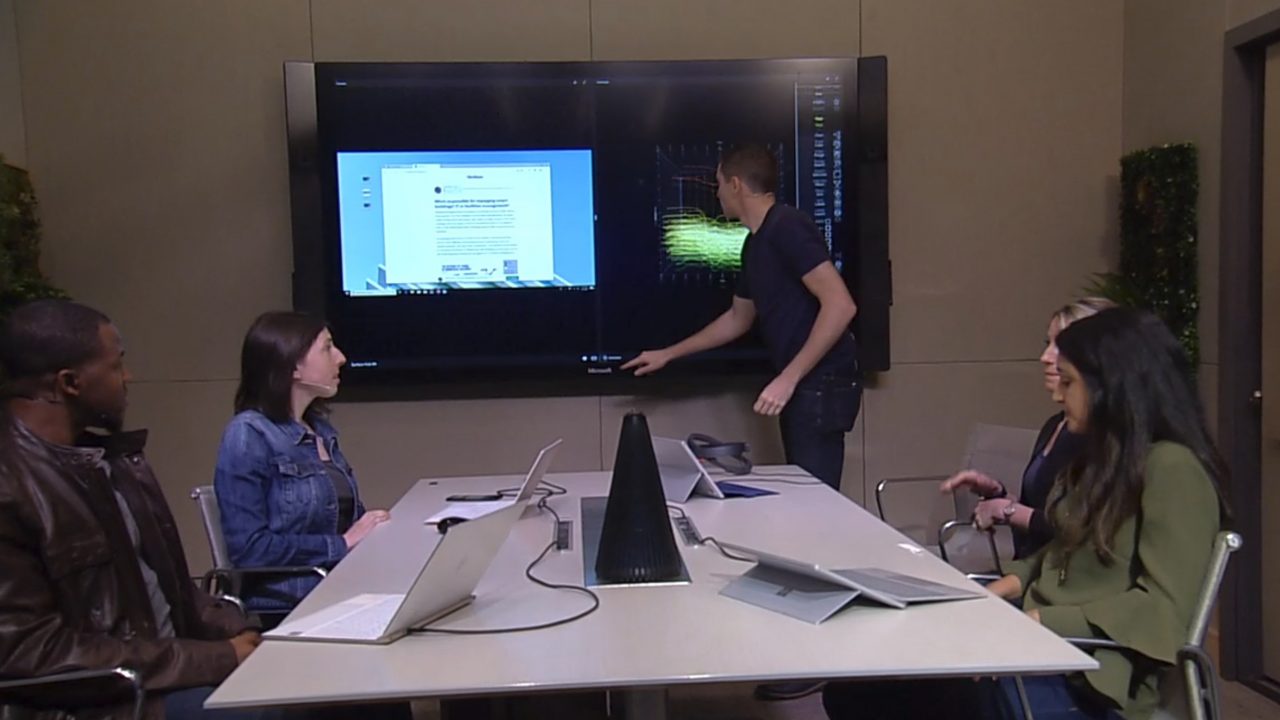 At Build this week in Seattle, Microsoft announced a wide array of new features and functions for many of its software platforms. During the keynote on day 1, the company provided hints at what is coming to the next generation Surface Hub.
Earlier this year, Microsoft said that they would begin talking about the next generation Surface Hub later in the year and the 'modern meeting' demo shown at Build is likely giving us an early look at where that hardware is headed.
During the demo, Microsoft used a prototype device that can recognize the person who is entering the room but more importantly, it can take a real-time transcription of what was being said during the meeting. Further, it can also translate the content and broadcast it to others who are dialed-in with Teams.
Microsoft has been showing off this type of technology for a couple of years, initially being shown at a partner conference where it was used to translate a Skype conversation. Based on the demos today, it looks like the company is becoming increasingly confident in the translation and transcription abilities and will soon be rolling it out in an enterprise-grade product.
Cortana will likely play a big part in this scenario as the company is positioning the digital assistant as the front end to all of its AI efforts.
While Microsoft may be able to bring some of these features to existing Surface Hubs, it's becoming obvious why the company has said that not all new experiences will work on the older hardware.
Microsoft will talk more about Surface Hub V2 later this year which means we shouldn't have to wait too much longer to learn more about the new hardware.