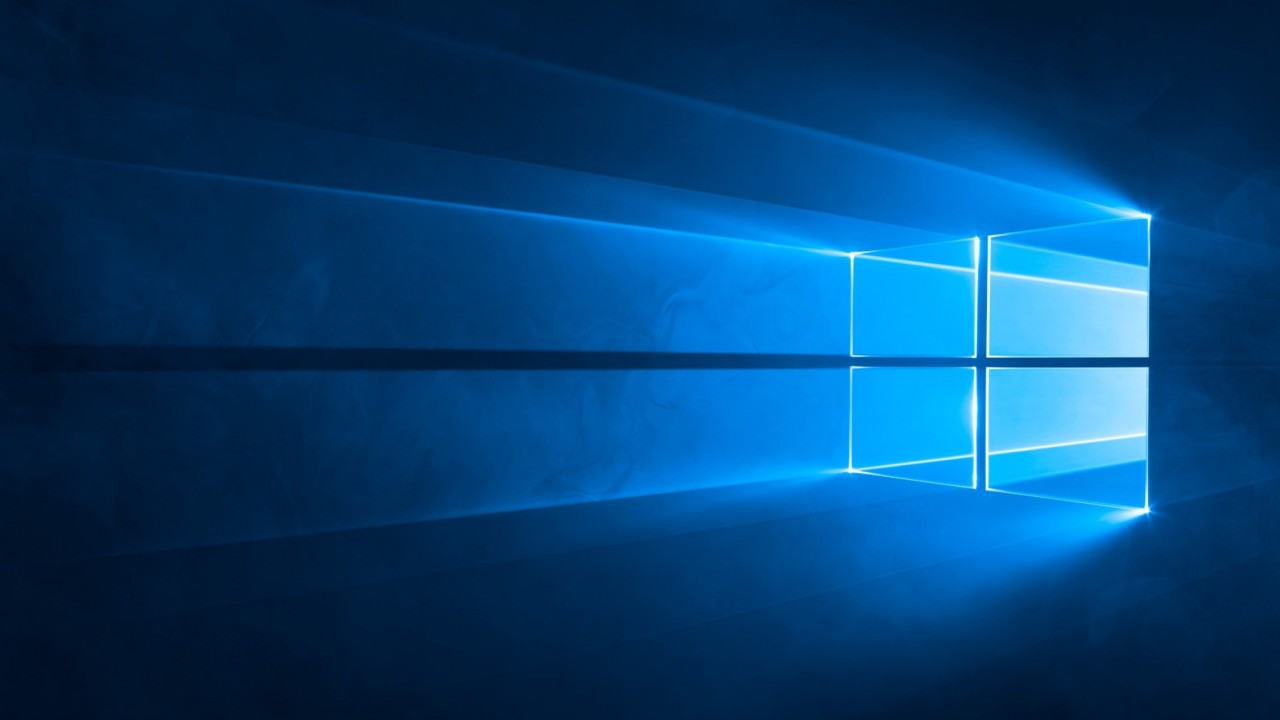 There is no question about it, Microsoft wants you to move to Windows 10 and they are taking the most aggressive steps in its history to get you to do so. Everything from giving away free upgrades to having the OS automatically download on to a user's machine have all been used and now Microsoft next step went live this week.
The company had previously announced that domain joined machines would soon see upgrade banners to Windows 10 if they were not managed by WSUS and after this month's patches were released, network administrators are reporting that their users are now seeing an update prompt; some have reported seeing the messages even if they are using WSUS.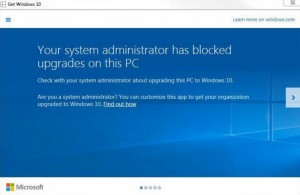 The upgrade prompt pushed-out this month is not like the one that was released for consumers as Microsoft is taking the aggressive step to tell users that their admin is blocking updates. The image that you see to the right, courtesy of Infoworld, is from a domain-joined machine that clearly states that the IT administrator is blocking updates and that the user should ask their admin about upgrading to Windows 10.
It's clear why Microsoft is doing this as they want every corporation to upgrade but what makes this maneuver unsettling is that Microsoft is trying to bring the end-user into the conversation about upgrading a company's infrastructure. While that may sound like a good idea to have more input about upgrading a corporate network, rarely is it as easy as simply installing an OS and the end-user is generally not aware of the complexity of applications that have to be tested to certify that the new OS will function like the current operating system.
If this end-around tactic for advertising Windows 10 wasn't enough, Microsoft is also now using IE 11 to push users towards the new OS. KB 3146449 is a new update from Microsoft that adds new 'functionality' to IE to educate users about Windows 10. Microsoft's KB support page states the following:
This update adds functionality to Internet Explorer 11 on some computers that lets users learn about Windows 10 or start an upgrade to Windows 10.
This feature should only show up on the 'new tab' page of IE 11, for now.
I asked Microsoft about reports from IT admins whose WSUS domain joined machines are seeing this prompt as well but they replied with a generic response that did not address the issue; their response is below:
Since launching Windows 10, our number one customer support request has been 'how do I get my upgrade?' By allowing the 'Get Windows 10' app to be deployed to domain-joined PCs, we believe these changes will make it easier and simpler for small and medium businesses to take advantage of the free Windows 10 upgrade offer. The app introduces users to Windows 10, checks their PC for compatibility with Windows 10, and notifies the user when their PC is ready to upgrade. This option is only available for devices running licensed Windows 7 Pro or Windows 8.1 Pro, configured to automatic Windows Updates and joined to an Active Directory domain. Local IT administrators are still fully in control of the devices. For more information, see https://support.microsoft.com/en-us/kb/3035583 and https://support.microsoft.com/en-us/kb/3080351
These new advertisements for Windows 10 are the company's latest efforts to try and get more users on to the new platform. While there are advantages to running Windows 10, in the corporate space, upgrading is not as easy as simply running the install files as there are far wider considerations to be managed. With this latest effort, Microsoft is showing that there are no bounds for how it will push its new OS and that this type of aggressive advertisement is the new normal for the Redmond based company.