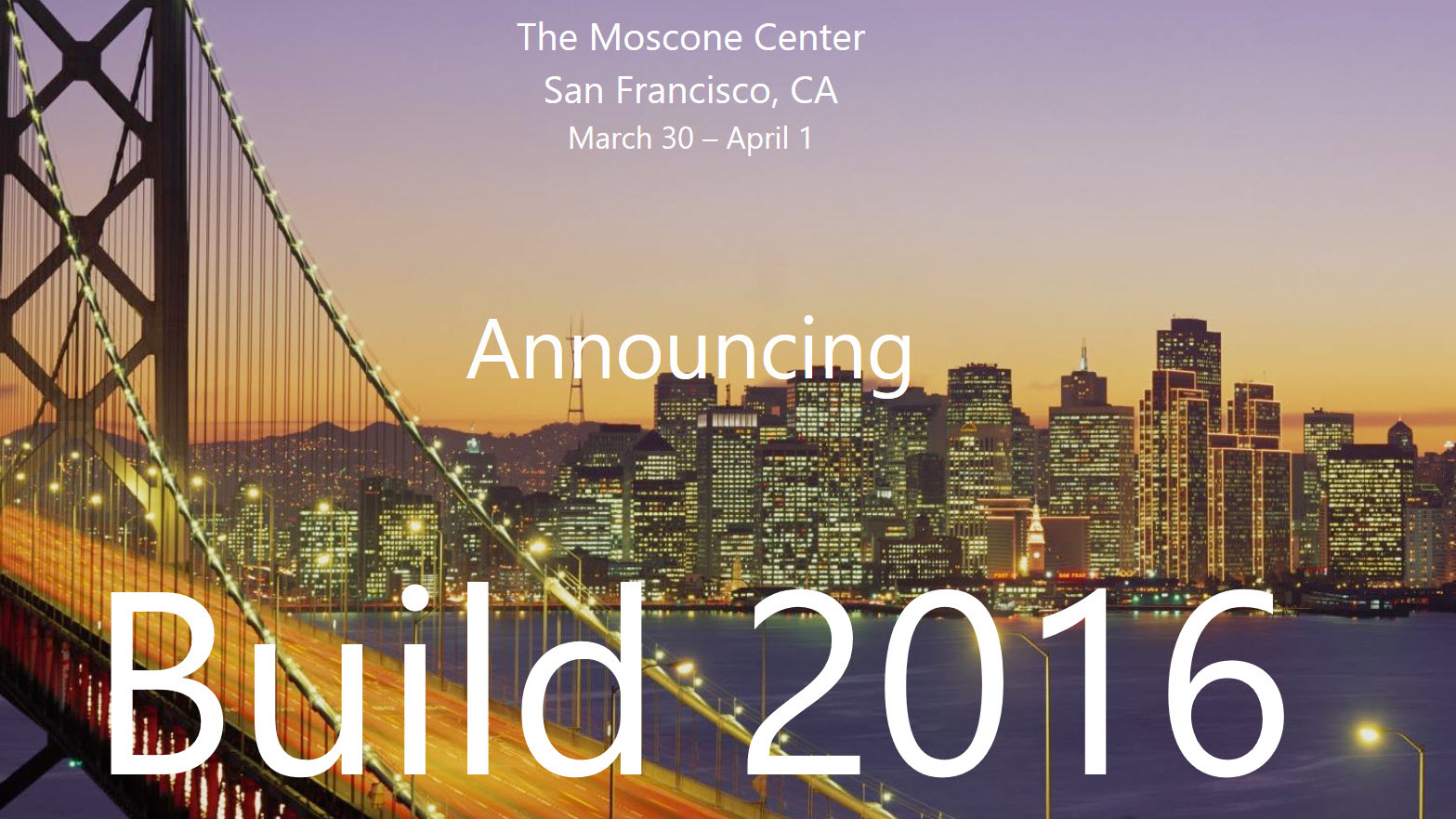 Microsoft has announced today that its annual Build conference registration will open on January 19th. The event will take place in San Francisco from March 30th to April 1st and it is the company's premier developer conference that highlights the latest tools and technologies from the company.
Last year, the event sold out within minutes, which means getting a ticket to the show is not something that you can sit around and think about. If you are planning to attend, it's best to start buttering up management to get them to approve the expense long before the tickets go on-sale.
The registration from will go live at 9:00 A.M PT / 12 PM ET at the Moscone Center, the same place the company has held the previous Build events.
The agenda for the show will become more clear as we get closer to March 30 but expect HoloLens and Windows 10 to be a focus point. With the company pushing heavily upon Universal apps, a type of application that can run on any of the company's devices including the Xbox One, expect to hear more about improved functionality of the development framework.
Build is a big event for Microsoft, not only in terms of attendance, but it also sets the tone for the remainder of the year in terms of what the company will be working on internally. Those who are able to attend the technical sessions are also able to receive technical information about current products as well as what the company will be delivering this year.