Microsoft Teams is getting an improved search experience, which will allow users to see message threads right from search results. The updated search experience is currently available in public preview for the Teams desktop and web apps.
Users can notice these changes in message results on the contextual search results and the Search results page (SERP). You can see how this new search experience looks in the screenshot below:
"When users search for a chat message in Teams and click on a message result from a chat which is older than 14 days, they are taken to a single-message-view of the chat, rather than the entire chat thread," Microsoft explained. "We have addressed this issue. Now whenever users click on a chat message search result, they get dropped into the entire message thread, regardless of the age of the message."
The change should make understanding the context of the message easier to avoid any misunderstanding or confusion. Microsoft expects to start rolling out the new search experience to all Teams users in early October 2022, with Government Community Cloud (GCC) customers to follow later this year.
Microsoft Teams meetings make it easier to sign documents
Microsoft has also developed a proof of concept that brings digital signatures to Teams meetings. This means that users will be able to share any document with other participants directly within the meeting window. The feature should be particularly useful in scenarios such as NDAs, invoices, and purchase agreements.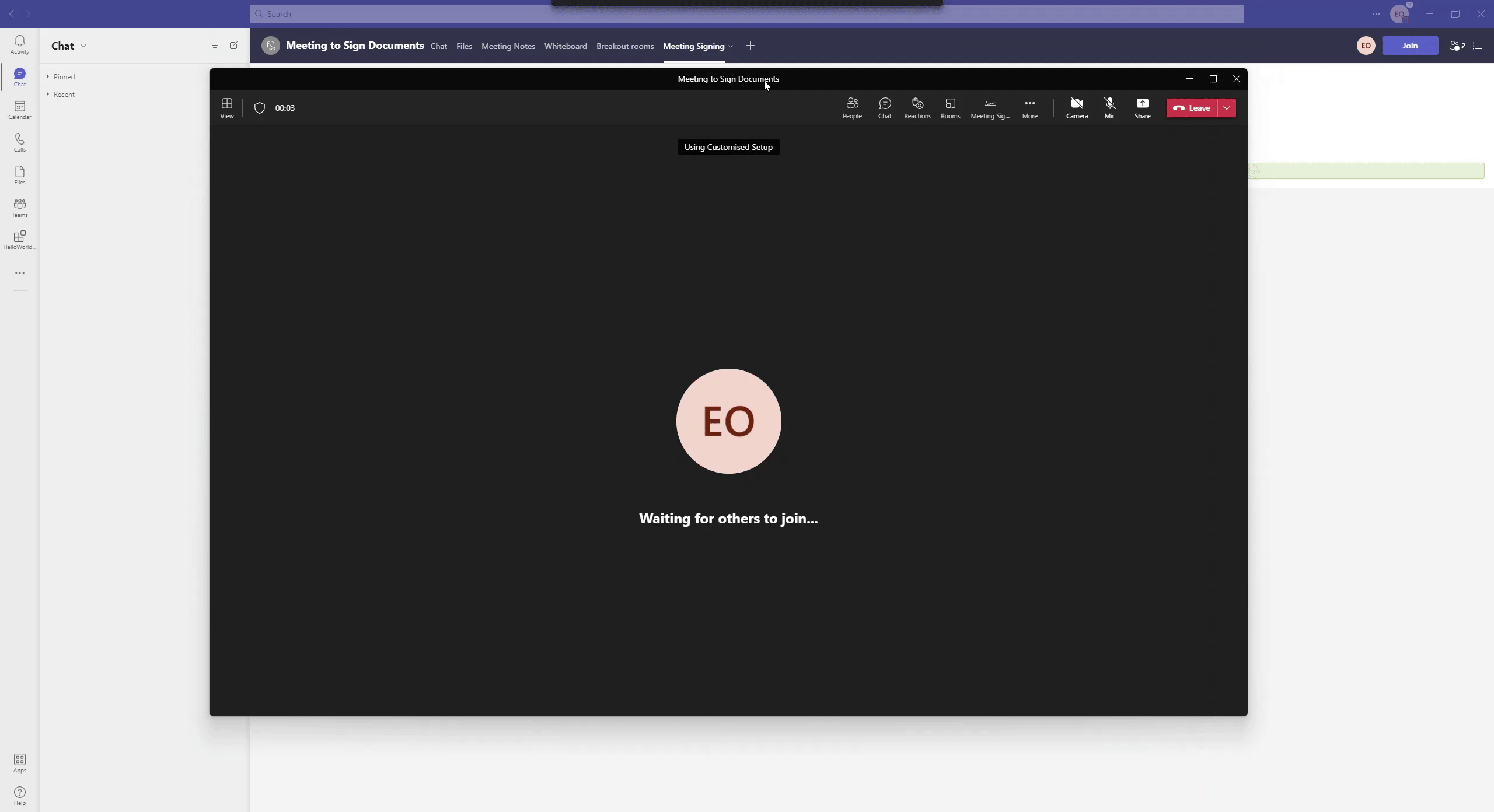 The source code for the in-meeting document signing app is available to download on GitHub. The company says that e-signature providers can also customize it to support other types of signatures, such as manual or certificate-based signatures. The app is currently limited to the Teams desktop clients, with support for the mobile and web apps coming soon.