Microsoft Teams Rooms on Windows to Get a Visual Refresh, New Features for IT Admins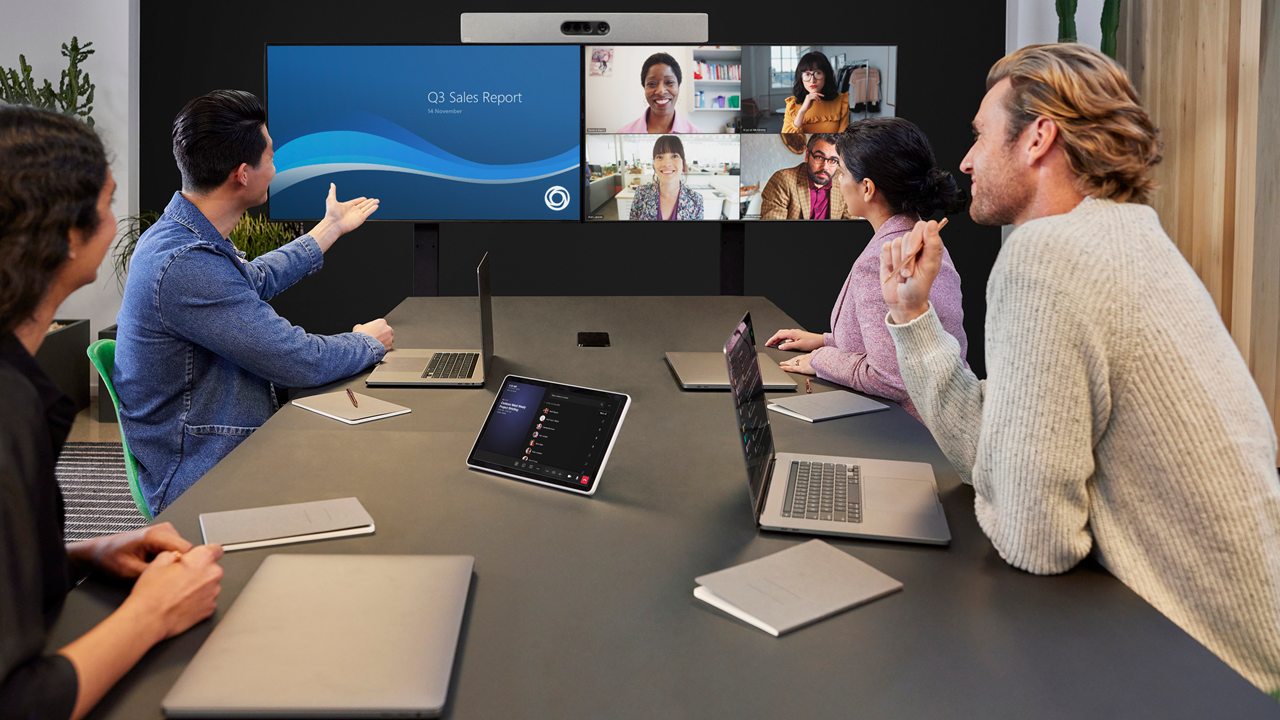 Microsoft has announced a new design for Microsoft Teams Rooms on Windows. The company announced yesterday that the upcoming update (version 4.16) should bring a new look and feel to align with the user interface of Teams Rooms on Android devices.
"Users will first notice the vivid new ambient screens and a refreshed calendar on consoles and front-of-room displays. They will also enjoy improved visual cues throughout the experience that make it easier and more intuitive to interact with the console. On the calendar, users will be able to scroll down on the calendar to see the schedule for the entire day," Microsoft explained.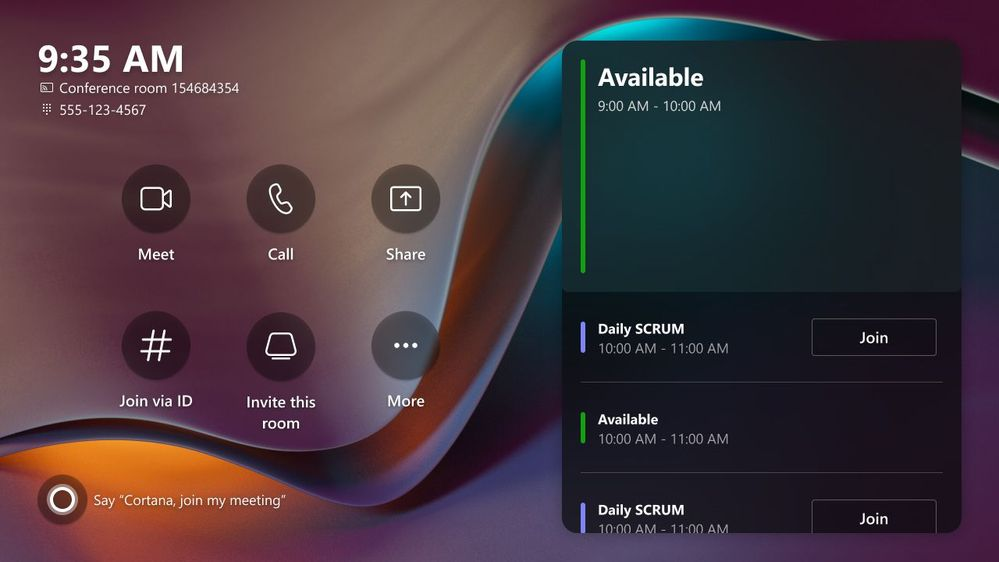 Additionally, Microsoft is set to introduce updated buttons on the Windows console that should provide quick access to some popular features. Users will be able to make a call, start a new meeting, and share local HDMI content. Moreover, this release will allow participants to join a Teams video call via meeting ID. The company plans to add support for Direct Guest Join interoperability in late 2023.
Microsoft Teams Rooms on Windows to add new customization features
Microsoft Teams Rooms on Windows version 4.16 will include five new themes and an updated view switcher menu. The company will also enable users to customize the Front Row view in Teams Rooms on Windows.
For instance, participants will be able to customize their view by showing the meeting chat and the list of raised hands on the right and left panels. For IT admins, the update will make it possible to configure the default components and the number of panels.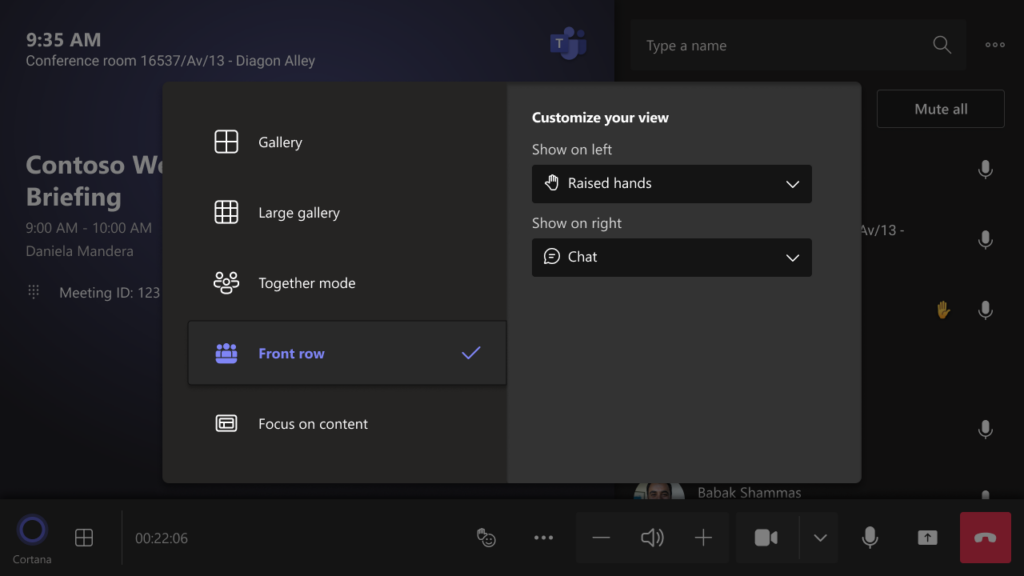 Microsoft plans to add a new overflow menu to provide easier access to extended capabilities in Team Rooms on Windows. These include accessibility, invite this room, restart the device, invite this room, and settings.
Last but not least, this release should bring simplified error messages to help IT admins quickly resolve issues. Microsoft says that Teams Rooms on Windows v4.16 is expected to begin rolling to customers by the end of this quarter.