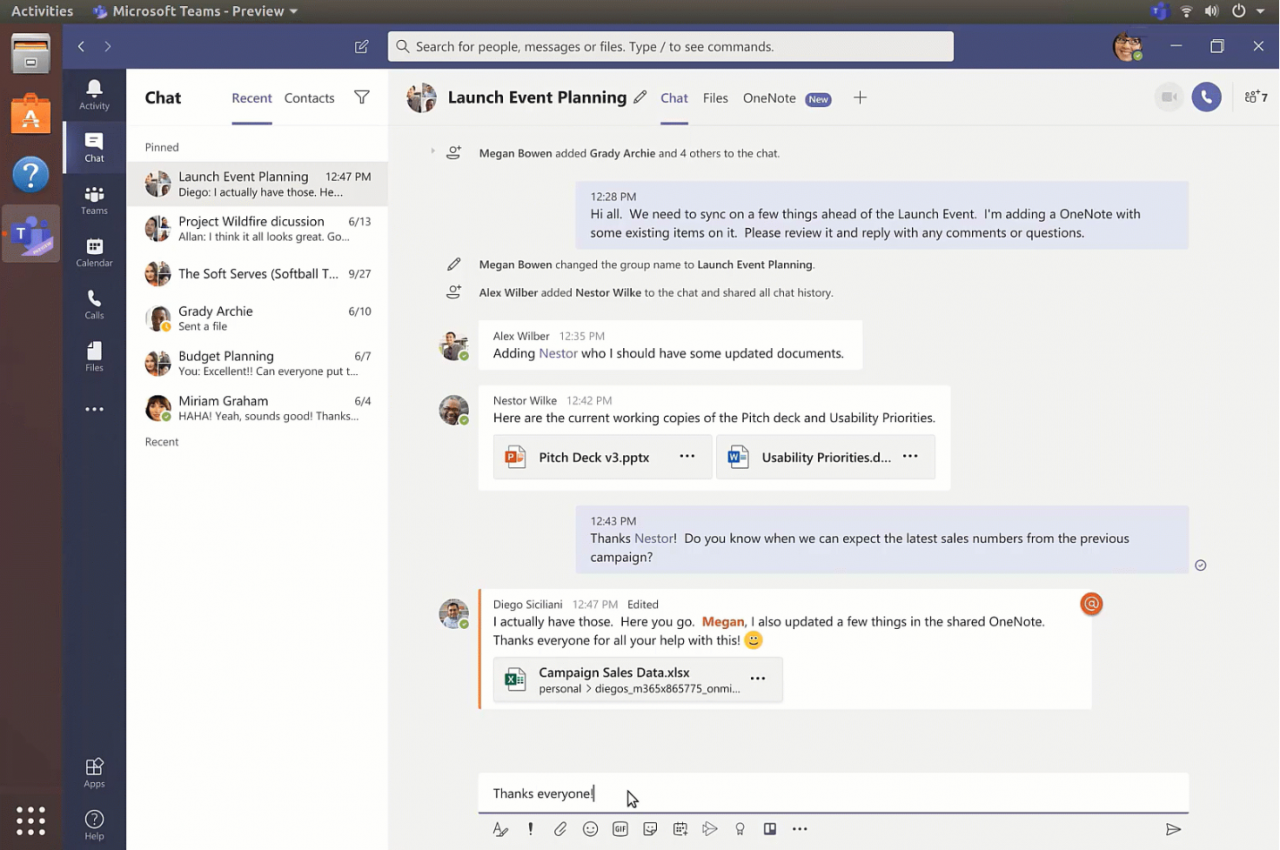 Microsoft's Teams platform has been a highlight of the Office productivity suite. After announcing earlier this year that there are 20 million daily active users, the communication tool is now available for Linux users.
This is an important step for Microsoft as it makes the application available on nearly every single platform that its customers are using. While Microsoft naturally prefers Windows, the company cannot ignore the fact that there is a large customer-base that uses flavors of Linux for various desktop and server applications.
The bigger question now is if Microsoft will be bringing more Office applications to Linux customers. While the company is not publicly stating if this will happen, seeing as Teams is now available, there is at least a glimmer of hope that these apps could arrive
Users can download the native Linux packages in .deb and .rpm formats here.
Microsoft says that the Teams app, which is officially in preview, will support all of the core functionality of the platform. There is no word on when the application will become generally available but I suspect that if you are running a Linux distro, you more than likely savvy enough to run the preview without too many issues.