Microsoft Teams is getting a new collaborative meeting notes feature to improve the meeting experience. This release enables participants to collaborate on notes with their colleagues during Teams meetings.
In Microsoft Teams, the collaborative meeting notes feature allows users to take notes, create agendas, as well as generate action items. It eliminates the need to take notes in the chat or a separate application.
"Using the Collaborative notes Loop component, you can collaborate with others and keep everyone updated as notes as synchronized across all devices. Also note tasks assigned using Collaborative notes are automatically synchronized with To Do and Planner, providing an efficient way to manage tasks and streamline workflows," the Microsoft Teams public preview team explained.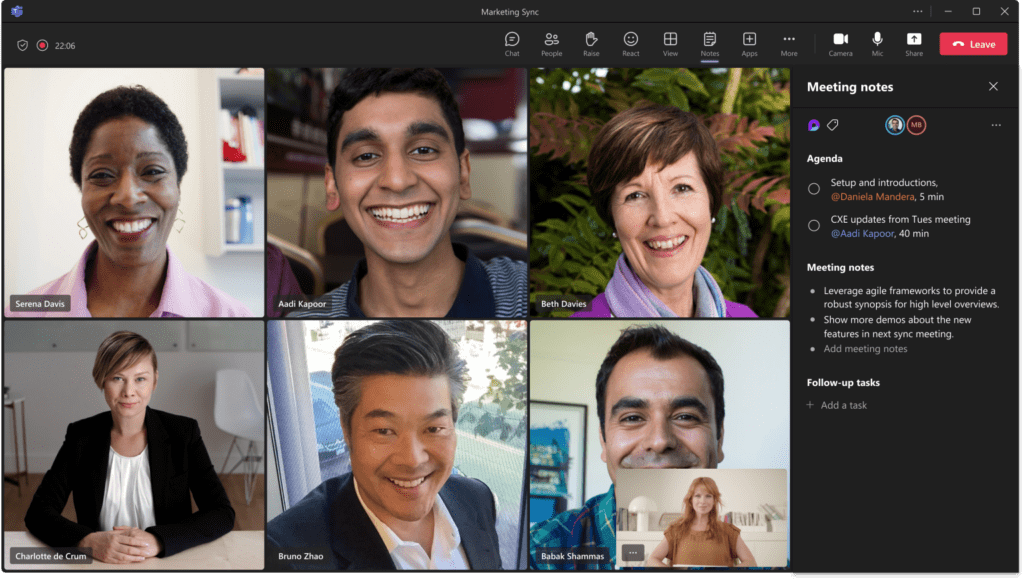 How to use collaborative meeting notes in Microsoft Teams
To try out collaborative meeting notes, participants will need to click the "Add an agenda everyone can edit" option while scheduling a meeting. Now, join a Teams meeting and click the Notes button available in the toolbar. Users can create or review an agenda, take notes, or track tasks in the meeting notes pane.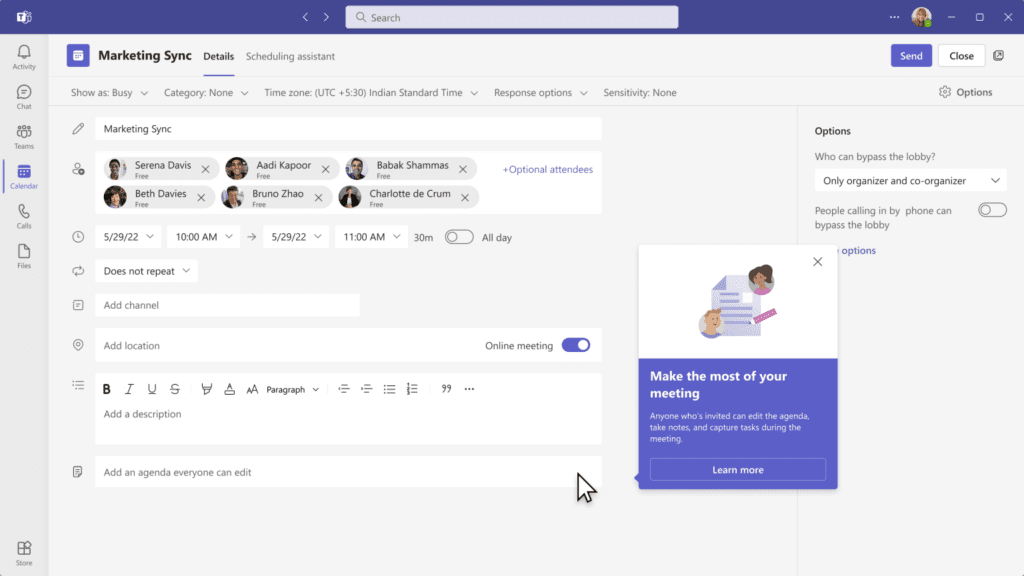 As of this writing, the collaborative meeting notes feature is not accessible for external and guest participants. Additionally, users might see error messages while attending a meeting with more than 100 participants. The error messages could also appear for attendees of over 300 Teams meetings that include tasks.
Limitations
Microsoft has acknowledged a couple of limitations as well. Currently, the collaborative meeting notes feature lacks support for "Meet Now" meetings, channel meetings, and 1:1 calls. Moreover, this capability isn't available for mobile users on iOS and Android devices.
The collaborative meeting notes feature is available in preview on Windows, macOS, and the web client. However, IT admins will need to enable Teams preview features for all Office users enrolled in the Current Channel. Microsoft plans to make the collaborative meeting notes feature generally available in August this year.
Related Article: