Microsoft takes aim at Dropbox and Google with unlimited OneDrive storage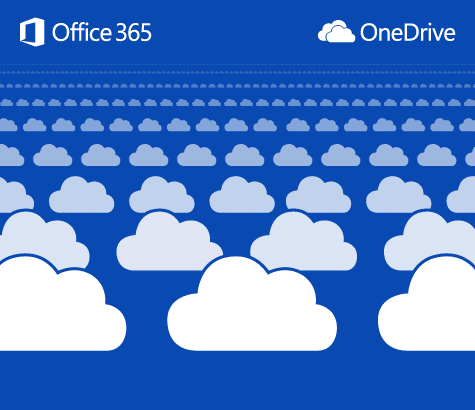 Microsoft unveiled its plans to provide all Office 365 users with unlimited OneDrive storage at no additional cost. Microsoft is rolling out this change today starting with Office 365 Home, Personal, and University subscribers.
Office 365 Business customers will also receive unlimited storage in the coming days, where the task has been placed on the Office 365 roadmap. Furthermore, Office 365 users who are looking to get access to unlimited storage can put themselves on a wait list to be one of the first to get unlimited storage.
With this move, Microsoft is taking on its competitors to provide users with the best available cloud service by providing them with the collaborative tools that users need both in personal and professional environments. The following is an excerpt from a OneDrive blog post that made the announcement:
While unlimited storage is another important milestone for OneDrive we believe the true value of cloud storage is only realized when it is tightly integrated with the tools people use to communicate, create, and collaborate, both personally and professionally. That is why unlimited storage is just one small part of our broader promise to deliver a single experience across work and life that helps people store, sync, share, and collaborate on all the files that are important to them, all while meeting the security and compliance needs of even the most stringent organizations.
Dropbox and Google will need to respond quickly
Microsoft's statement clearly shows how the company is positioning itself for success among its competitors, including Dropbox and Google. In addition to today's news, Microsoft surprised us back a few months ago, where the company increased its cloud storage to 1TB for Office 365 users. Dropbox responded to this announcement by slashing its prices and offering a revamped subscription edition, where users would get a comparable offering with respect to monetary expense.
Today's announcement changes the game substantially, and Dropbox and Google will need to respond. Microsoft's current offering now provides Office 365 users with Office software that works on both Mac and PCs, along with tablets and smartphones, where neither Google or Dropbox have the ability to provide Office software in their subscription offerings. Additionally, Microsoft has recently revamped its small-to-midsized business (SMB) plans to make Office 365 more attractive to these users, making Office 365 a tall order to compete against for Dropbox and Google.
Dropbox and Google have not responded to Microsoft's announcement yet, but it might be unsurprising that the competitors may respond by lowering prices for its subscription plans or increase storage size limits in the future.
More on Microsoft's strategy for the cloud at TechEd Europe
And let's not forget that Microsoft has been making strategic decisions to further its ambitions for the cloud, and not just from the OneDrive and Office 365 front. Petri IT Knowledgebase Editorial Director Jeff James recently wrote about how Microsoft's latest partnerships with IBM and Docker strengthen the company's vision on the enterprise cloud front. With this said, Microsoft appears to be hitting its cloud agenda heavily on both consumer and enterprise fronts. We're eager to hear more about Microsoft's cloud vision during TechEd Europe 2014 that is being held this week. Be sure to follow the Petri IT Knowledgebase for emerging news and information from the conference! In the meantime, read up on Aidan Finn's article on what to expect from this year's conference.