Microsoft Start Comes to Android, iOS, and Windows 10 News and Interests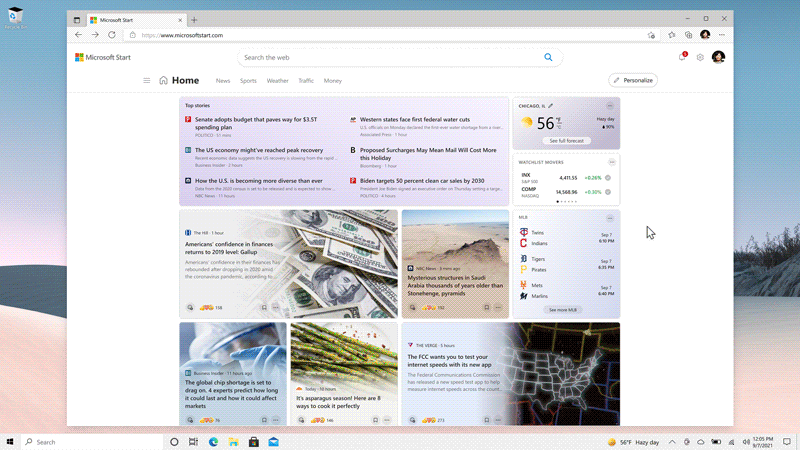 When Microsoft announced that it would be rolling out a new taskbar feature called News and Interests in Windows 10 earlier this year, it divided opinion. There were those who felt News and Interests is just another distraction for users. But Microsoft says it adds features like the Your Phone app and News and Interests to keep people in Windows and not distracted by their phones.
Check out How to Turn Off News and Interests with Group Policy on Petri to disable News and Interests on the taskbar in Windows 10.
News and Interests is being replaced by Widgets in Windows 11. Unlike gadgets in Windows 8, Windows 11 Widgets is presented as a separate pane of glass over the desktop. And their will be various widgets that provide users with the same information that News and Interests serves in Windows 10 today.
Introducing Microsoft Start
So, what has all this got to do with Microsoft Start? Microsoft Start is a new app for Android and iOS, and a web page that users get redirected to for configuring the content that appears in News and Interests. Microsoft describes Start as:
'a personalized news feed and collection of informational content provides news from premium publishers, timely updates tailored to your interests, and is available when and where you want it. Microsoft Start will begin rolling out today and is conveniently available:
As a standalone website (available on Microsoft Edge and Chrome) – MicrosoftStart.com
As a mobile app on both Android and iOS
From the News and Interests experience on the Windows 10 taskbar
From the Widgets experience in Windows 11
From the Microsoft Edge new tab page'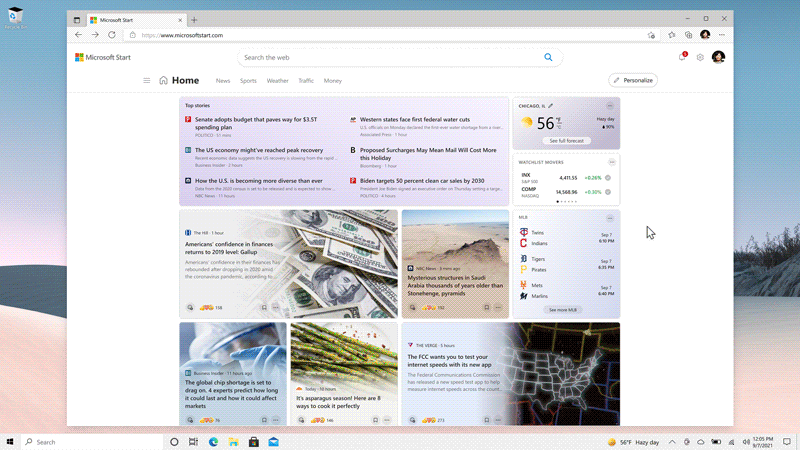 MSN isn't going away. But Microsoft Start is designed to build on that legacy to bring new technology and content experiences to users and partners. Start utilizes artificial intelligence (AI) and machine learning, in conjunction with human moderators, to help people stay informed about events and topics that interest them.
Microsoft Start lets you personalize your news and information feed based on the interests you select. The content is syndicated from more than a thousand publishers around the world. And the more users engage with their news feed, the better it learns what information to provide.
Microsoft Start on Android and iOS
In addition to the PC experience that's integrated with Windows 10 and Windows 11, Start is available as an Android and iOS app. Customers who had Microsoft News installed will notice that when the app is updated, the icon will change, and the name updated to Microsoft Start. The new logo will be used first on the mobile apps and it should start appearing in other places over the coming weeks.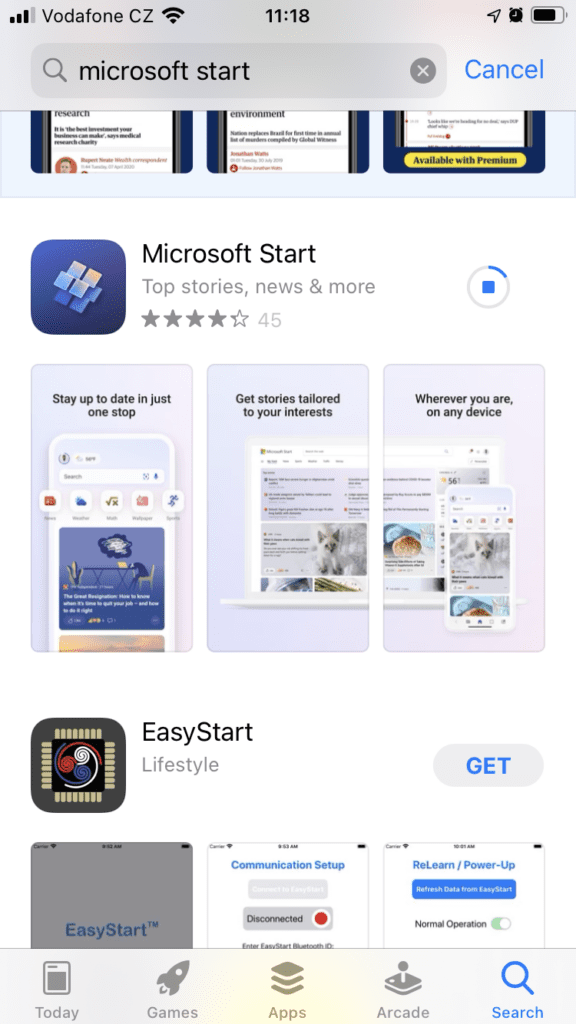 You can download Microsoft Start for iOS and Android using the QR code below.