Microsoft is Shutting Down Docs.com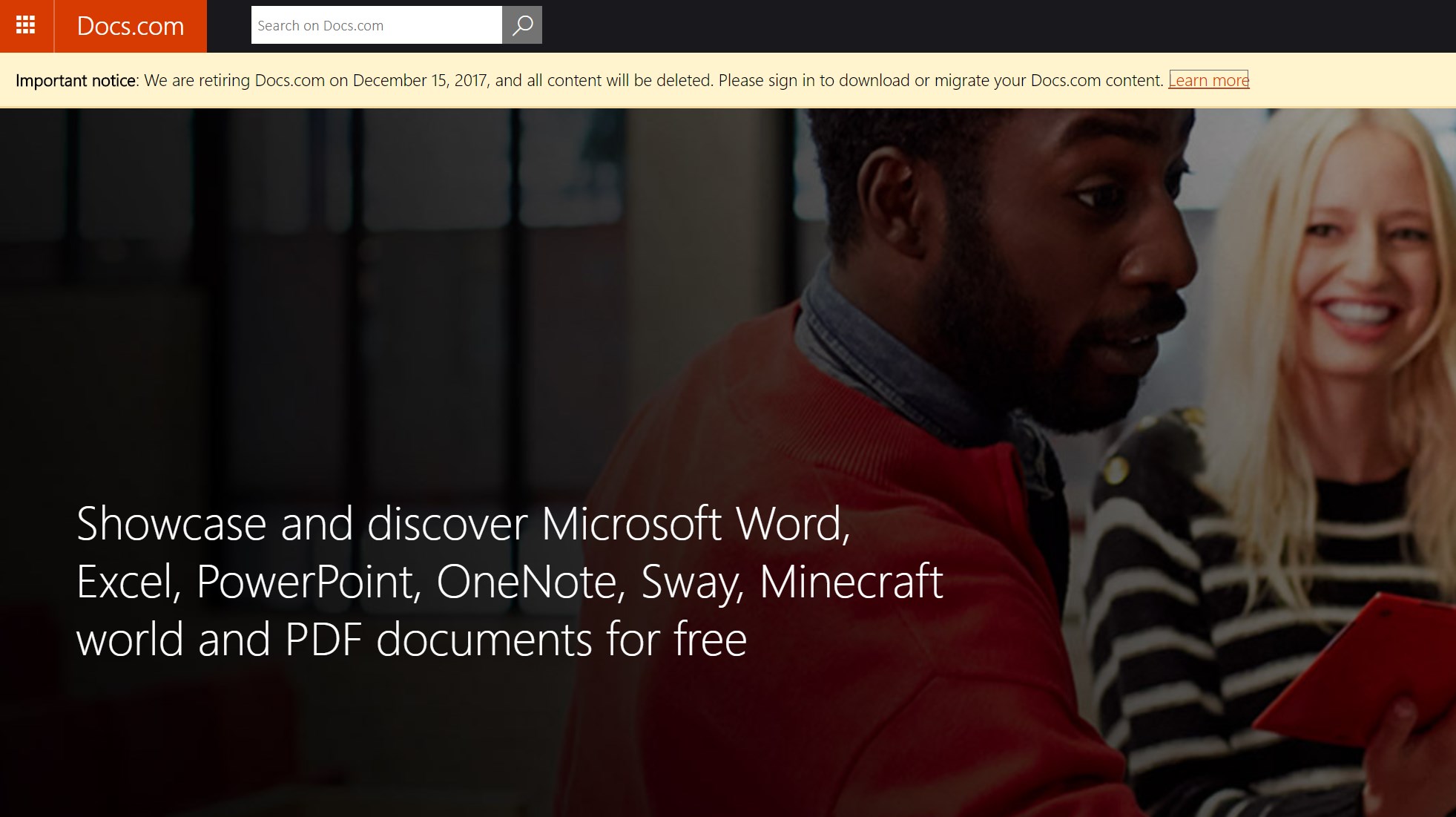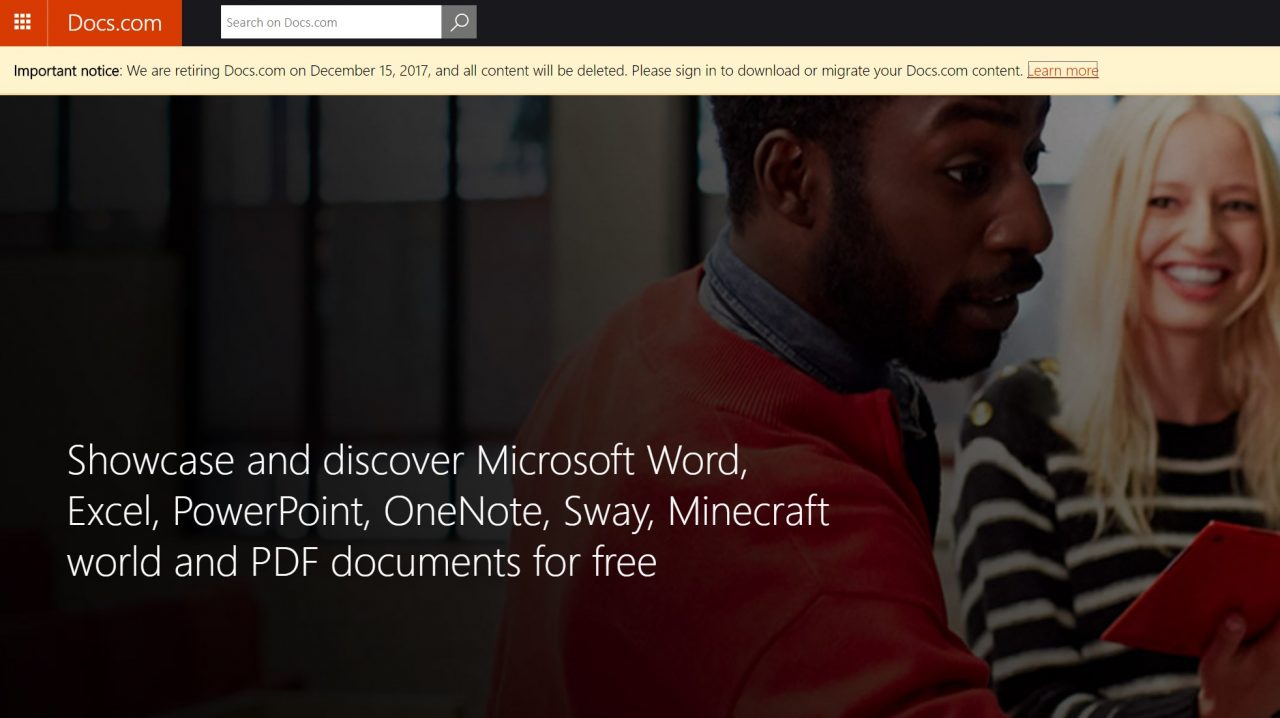 Microsoft has announced today that they will be shutting down their Docs.com online repository for Office content. The announcement, posted on the Docs.com landing page, states that after December 15th, the site will be going to the virtual graveyard in the cloud.
The company says that the reason they are closing the site is that with the acquisition of LinkedIn, Slideshare is the new preferred platform. That site has an audience of 70 million users and appears to be a much large platform than Docs.com which means it one service has to go and Docs.com is the loser in this situation.
Not long ago, Docs.com made headlines after it was discovered that content on that site was easily discoverable via the search feature on the site which exposed sensitive content under the right scenario. That issue does not appear to be related to the closing of the site but does make you wonder if it started the process of Microsoft reevaluating the service.
The sunset roadmap is quite aggressive as you can no longer create new accounts and starting August 1st, you will not be able to publish or edit content. After December 15th, the site will be going away permanently and all content will be deleted.
Microsoft is offering to move any content from Docs.com to OneDrive for Business starting on June 19th; more information about this migration will be posted here once the information is ready.
Even though Docs.com is closing, the domain will likely be repurposed by Microsoft. The URL is quite valuable and considering the company is still fully supporting Office 365 for the long-term, I suspect they will have no issue finding a new use for that link.