Microsoft Reportedly Walked Away from $8 Billion Slack Acquisition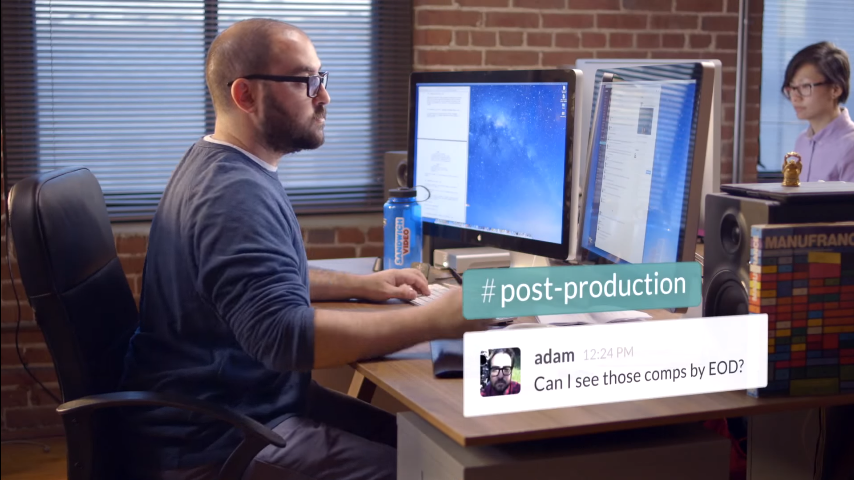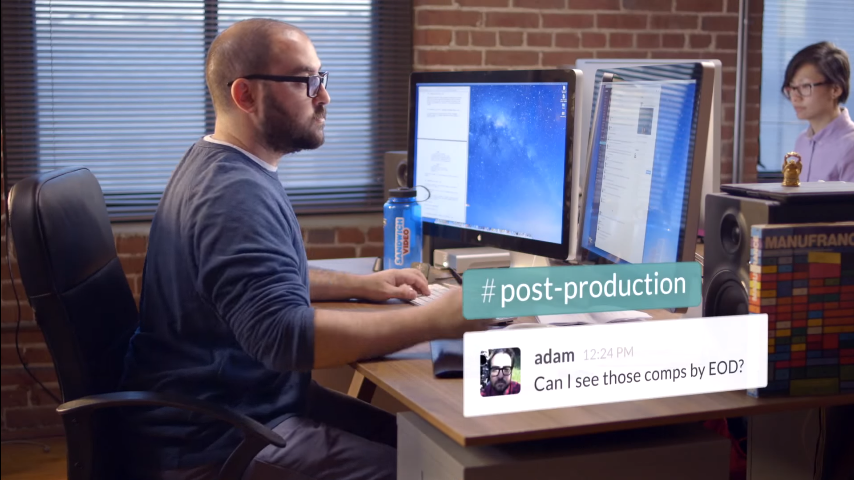 According to a report in TechCrunch, Microsoft considered buying the Slack collaboration service for an incredible $8 billion. But pushback from Microsoft co-founder Bill Gates and CEO Satya Nadella apparently ended the talks.
Microsoft's decision to back away from this particular cliff is interesting, given its tortured history with big acquisitions. Yes, previous Microsoft CEO Steve Ballmer eventually wised up and walked away from a planned $45 billion purchase of Yahoo (which continues its downward spiral to this day). But he also pulled the trigger on aQuantive to the tune of $6.3 billion in 2007, and Microsoft later had to write-off that entire amount. Ditto for the $8 billion write-down tied to the Nokia acquisition, for which Mr. Ballmer and Mr. Nadella both bear some blame.
But $8 billion for … Slack? To many, that would be a Yahoo-sized overpayment for a service that is perhaps a bit too similar to technologies Microsoft already owns, like Skype. But then again, we do have a parallel there as well: In 2012, Microsoft bought the Yammer social networking platform for $1.2 billion, and has been integrating that technology into SharePoint—and expanding it throughout Office 365—ever since.
The cost of acquisition difference between those two products most likely explains Microsoft's reticence with Slack. For $1.2 billion, the software giant gained valuable technologies that it now power one of its revenue pillars. But Slack—especially at $8 billion—is simply too much overlap with Skype and Skype for Business.
(It's worth remembering, too, that Skype itself was an acquisition, and that today's Skype-branded products are the result of years of expensive and painful integration work with what used to be called Groove, Office Communicator and then Lync.)
So, Slack. What the heck is a Slack?
As Russell Smith explained last year, Slack is a collaboration service that's gotten so popular with enterprises that it has in some cases even replaced email, especially for those managing internal projects. That's because Slack organizes conversations using channels, which are presented in threads like those found in instant messaging (IM) solutions such as WhatsApp. Apparently, many people prefer this method for managing discussions, as opposed to the conversation view offered by modern email clients.
Microsoft has of course been pressured by Slack's success. In February, the software giant enabled Yammer by default in Office 365 for its commercial customers. And it plans to finalize the integration of Yammer into Office 365 by hooking it into Office 365 Groups, an older collaboration solution. That work is expected to be complete by mid-2016.
Microsoft's internal drive to acquire Slack was reportedly driven by executive vice president Qi Lu, who oversees the firm's Apps and Services business. Lu perhaps saw the Slack acquisition as a way for Microsoft to cement its ownership of enterprise communication and collaboration. But it's also fair to say that, between SharePoint, Yammer, and Skype, Microsoft already has all the pieces in place to do so.
And that $8 billion figure? TechCrunch says that Slack is valued at about $2.8 billion today, but that a coming round of funding could elevate its valuation to $3.5 to $4 billion. $8 billion is double $4 billion, which is the highest premium Microsoft would consider paying.
Is $8 billion too high a price to pay to simply remove a competitor from a sub-market? Perhaps. But Slack is indeed popular, and is especially eating away at the low-end of the market, which is comprised largely of new, up-and-coming companies. These are the very businesses that tend to flock to Google and other faster-moving competitors.
And yes, appeasers, Microsoft can integrate with Slack without buying the company: Back in January, Microsoft announced that Slack users could move work discussions into group calls (and video calls) directly from within the Slack client. This gives Slack users a natural upgrade path—for now—once the business grows or needs change. But Slack is already adding this functionality to its own product as well: Slack Calls is now in beta.
So all of this may explain Microsoft's interest: A new competitor, popular in enterprise, is starting to siphon away customers, especially new businesses, that might have otherwise used Office 365 tools like Skype for Business and SharePoint. And its adding features that will further eliminate the need for Microsoft's own products and services.
For now, at least, it seems that Gates and Nadella will win out, and that Microsoft will continue to drive new features into Skype/Office 365. But if this doesn't stop Slack's momentum, Microsoft may find itself once again eyeing a possible acquisition. And the asking price may be even higher than it is today.