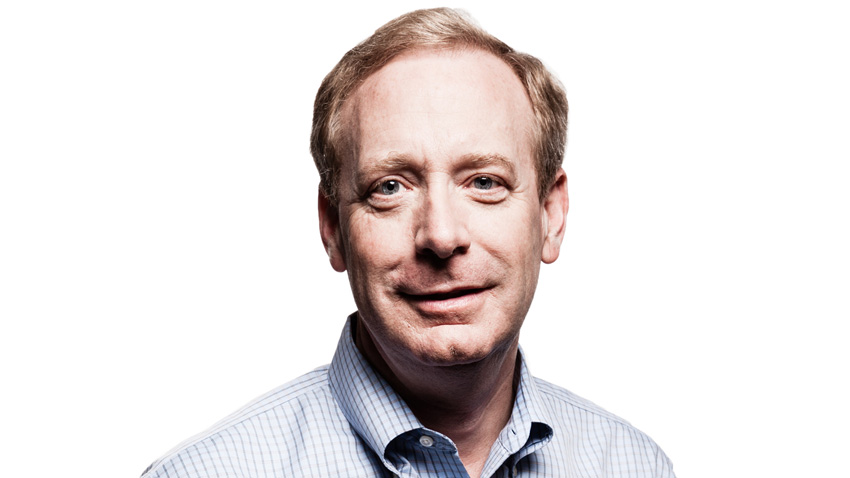 Late last week, Microsoft announced that Brad Smith, its chief legal counsel since the antitrust days, has been promoted to president and chief legal officer. This is notable for a few reasons, not the least of which is that Mr. Smith is the first Microsoft president since 2002.
Brad Smith will report directly to Microsoft CEO Satya Nadella. His promotion does not impact the structure of the company's Senior Leadership Team (of which he was already part). And I don't believe he's taking on any new direct reports, though that isn't entirely clear.
"Brad has long had a broad role at the company and now I'm asking him to lead more new initiatives," Mr. Nadella wrote in email to employees on Friday. "He also leads a team of business, legal, and corporate affairs professionals spanning 55 countries. These teams are responsible for the company's legal work, its intellectual property portfolio, patent licensing business, and the company's government affairs, public policy, corporate citizenship and social responsibility work."
Nadella also noted that Smith would be responsible for "privacy, security, accessibility, environmental sustainability and digital inclusion."
This makes sense, as Mr. Smith has been the voice of these initiatives for some time, and has authored virtually all of Microsoft's official statements about privacy and related matters, which routinely take a customer-focused stance. He's also a regular contributor to Microsoft's investor conference calls.
Indeed, Brad Smith has been at Microsoft for 22 years. He started in 1993, when Windows 3.1 still ruled the personal computing world. He was named Microsoft legal counsel in 2002, which means he Microsoft's legal response to its antitrust issues in the United States, European Union, and elsewhere. Since those days he has emerged as the legal face of Microsoft, one that is softer and less belligerent than the Bill Gates-led Microsoft that artlessly took on the U.S. Department of Justice in the late 1990s.
Smith rose to executive vice president in 2011, but his elevation to president marks the first time Microsoft has had such a role since 2002, when Rick Belluzzo left the firm.
In somewhat related news, another longtime Microsoft veteran, David Treadwell, has moved into a new role as well. He is Microsoft's new corporate vice president of Identity, Mary Jo Foley reports. With Microsoft for 26 years, Treadwell was most recently oversaw Windows Engineering program management. Microsoft previously had a single corporate vice president for identity and security, but split the position into two jobs. So the firm's new corporate vice president of security is Bharat Shah.