Microsoft Presents Stream — The Video Enterprise Service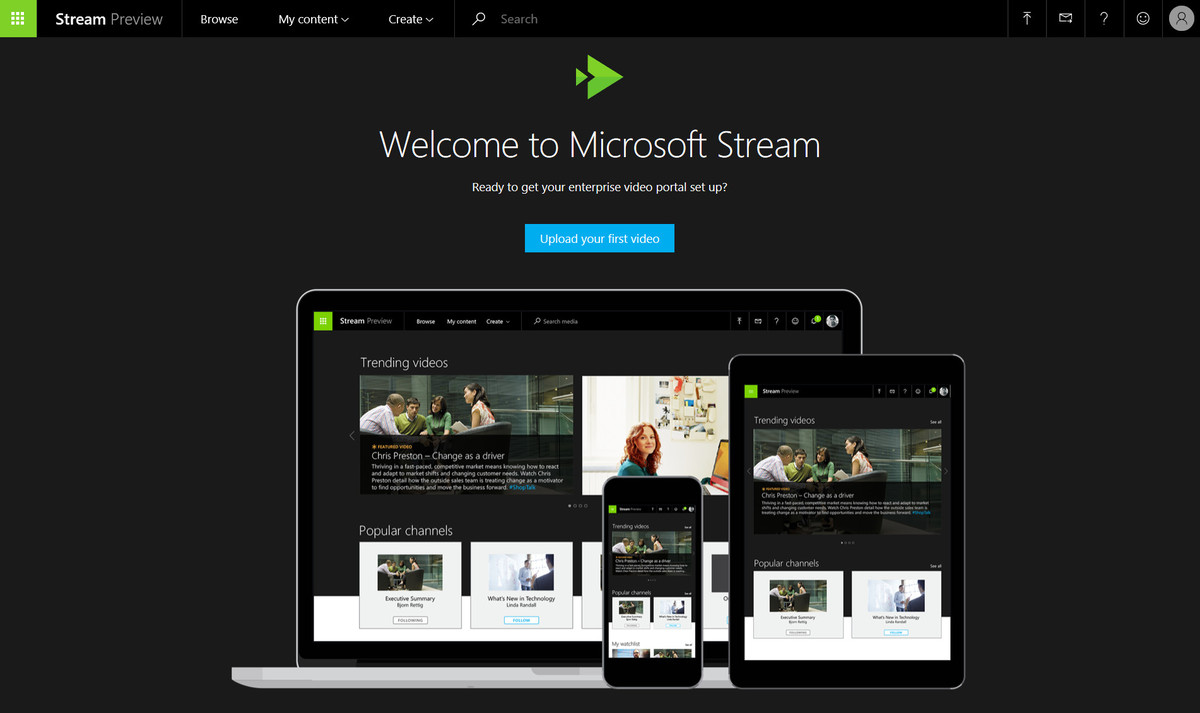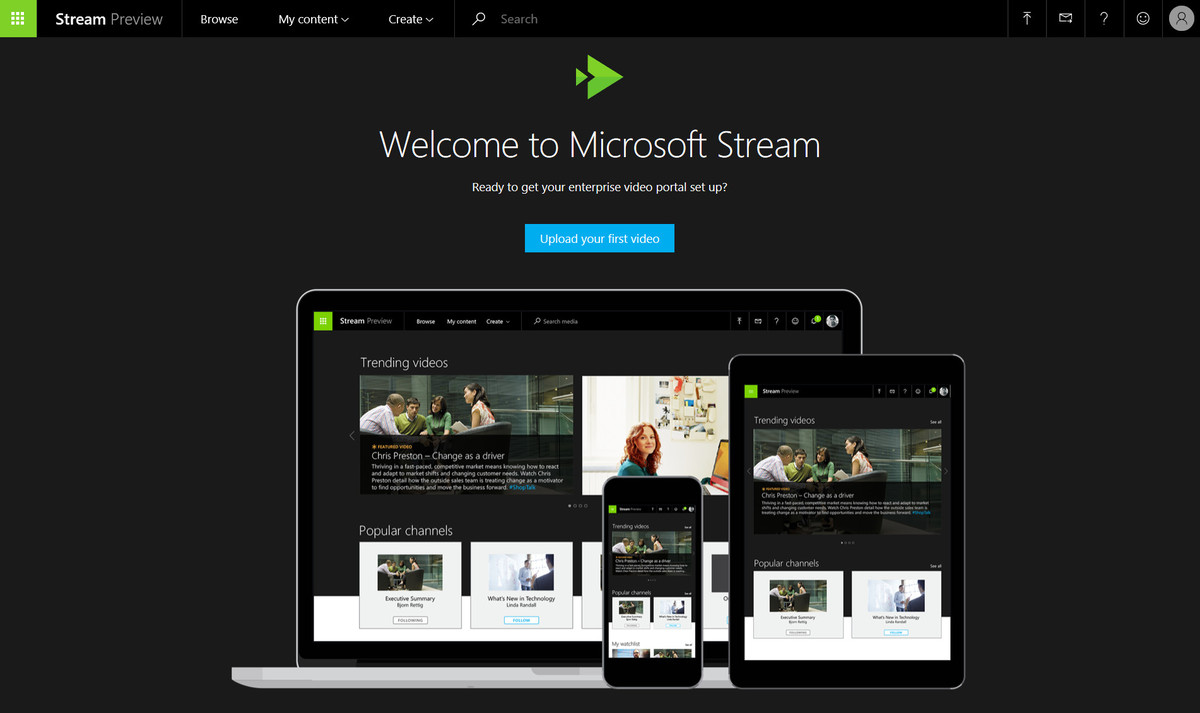 The beginning of this year, I wrote a blog about the future of video in Office 365. The main takeaway? The Office 365 Video Portal is on the way out and Microsoft Stream is on the way in. After being in preview for almost a year, Microsoft finally released Stream to the general public. The release brings us many new features and delivers a lot of excitement. Let's take a look!
Brand New Homepage
Stream delivers a brand new and interactive homepage. The following components have been added:
Slideshow with trending videos
Instruction videos about Stream
My Watchlist
Followed channels
Trending videos
Popular channels
While it has many components, it does not hurt the usability. The new homepage delivers a personal experience for the users.
New Video Experience
The video experience is extended with the following components:
Captions
Deep Search
Faces
Transcript
Captions
Stream enables captions and subtitles for videos. Is the language of your video in English or Spanish? Stream automatically extracts captions from the video.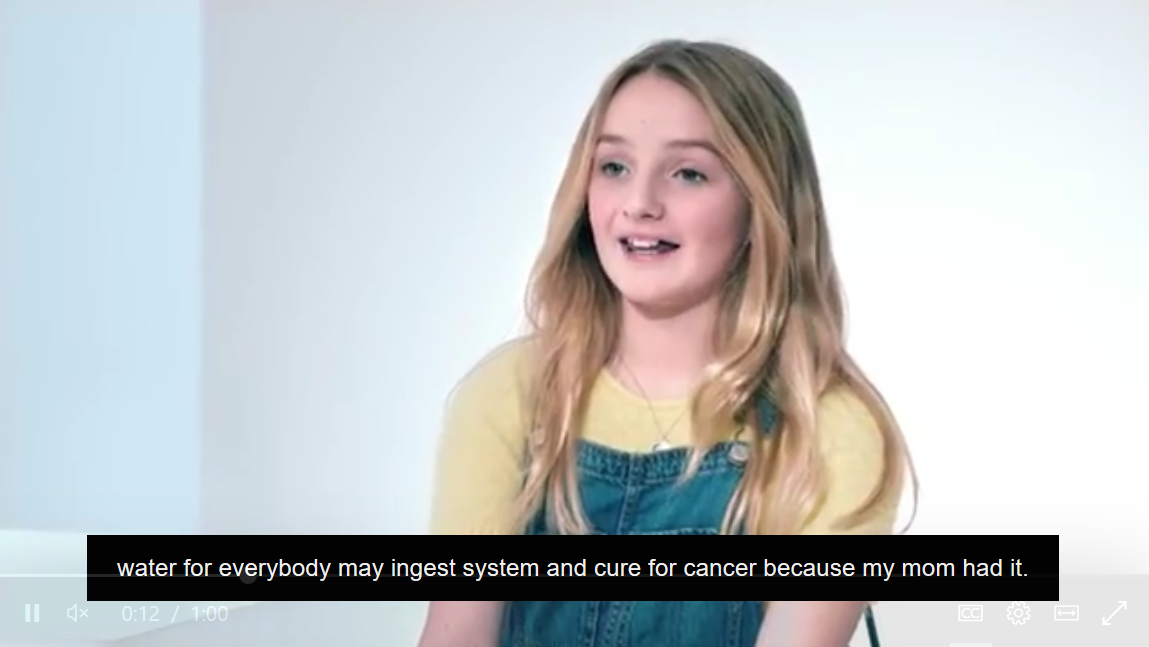 This is not only convenient but this feature also ties in with a new feature called Deep Search. Click here to learn more about automatic captioning.
Deep Search
The captions of a video are added to a transcript. Deep Search allows you to find videos based on keywords.

Fantastic! This is going to make finding videos incredibly easy. Do you think that is it? Nope! After clicking on the result, the video is automatically loaded at the time the keyword is spoken. Impressive!
Faces
The new features keep on coming. Stream extracts faces from people in the video.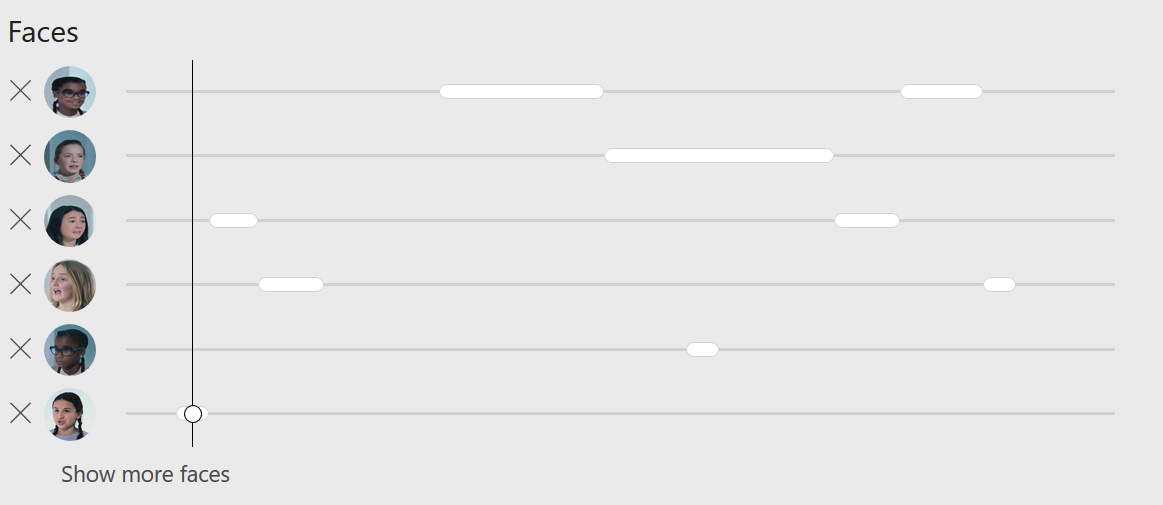 You can see where each person is talking during the video. The white bars are clickable and automatically loads the video in that part of the video. It is missing an option to add a name behind a face. Hopefully, that is coming soon.
Transcript
Related to the automatic captions feature, a transcript is loaded next to the video.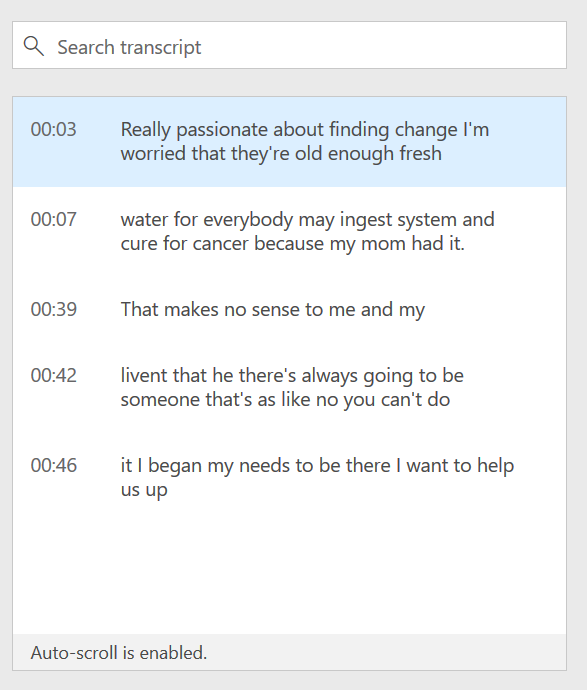 The text scrolls are clickable and you can search for keywords.
Office 365 Groups
The biggest surprise with the release of Stream is the integration with Office 365 Groups. To be honest, I was not expecting this. That said, I am very happy with the integration. Let's create a new Group.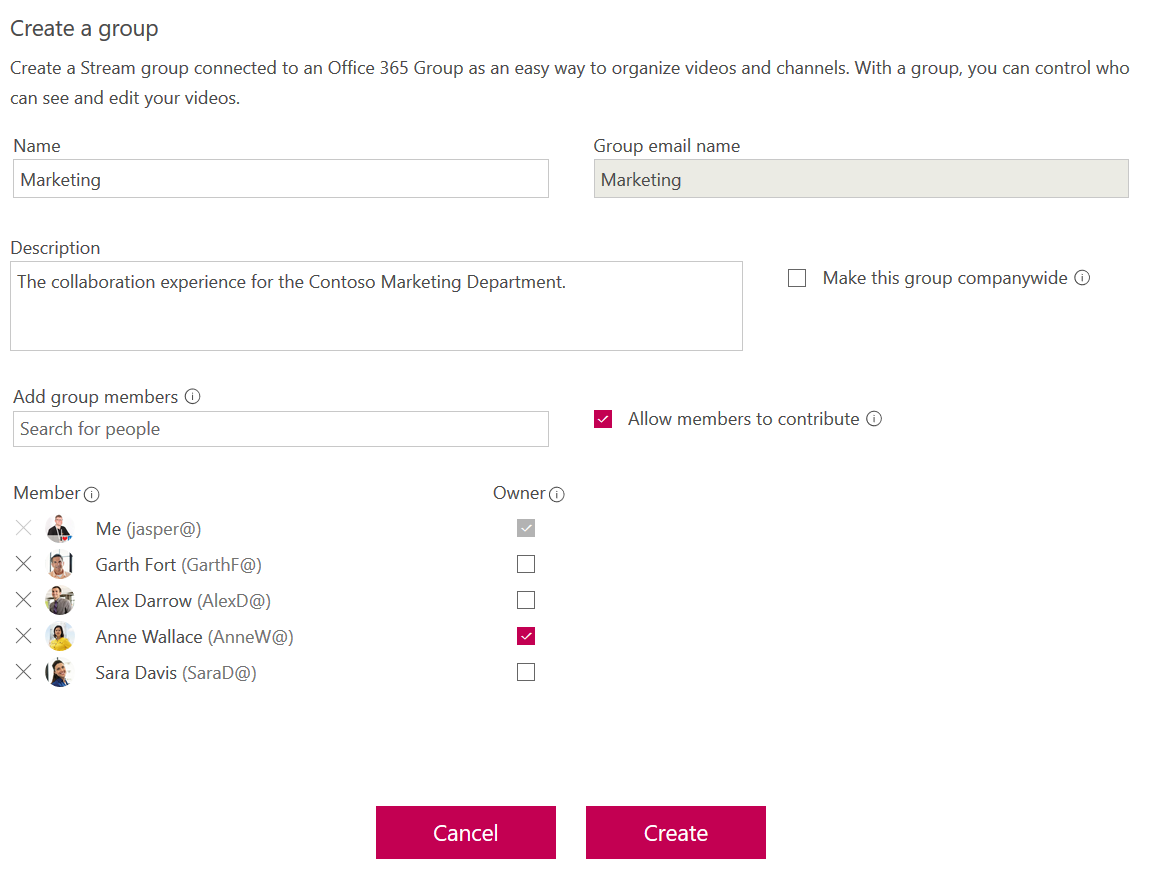 The experience is very similar to Outlook Groups. After creating a Stream Group, a brand new homepage is delivered.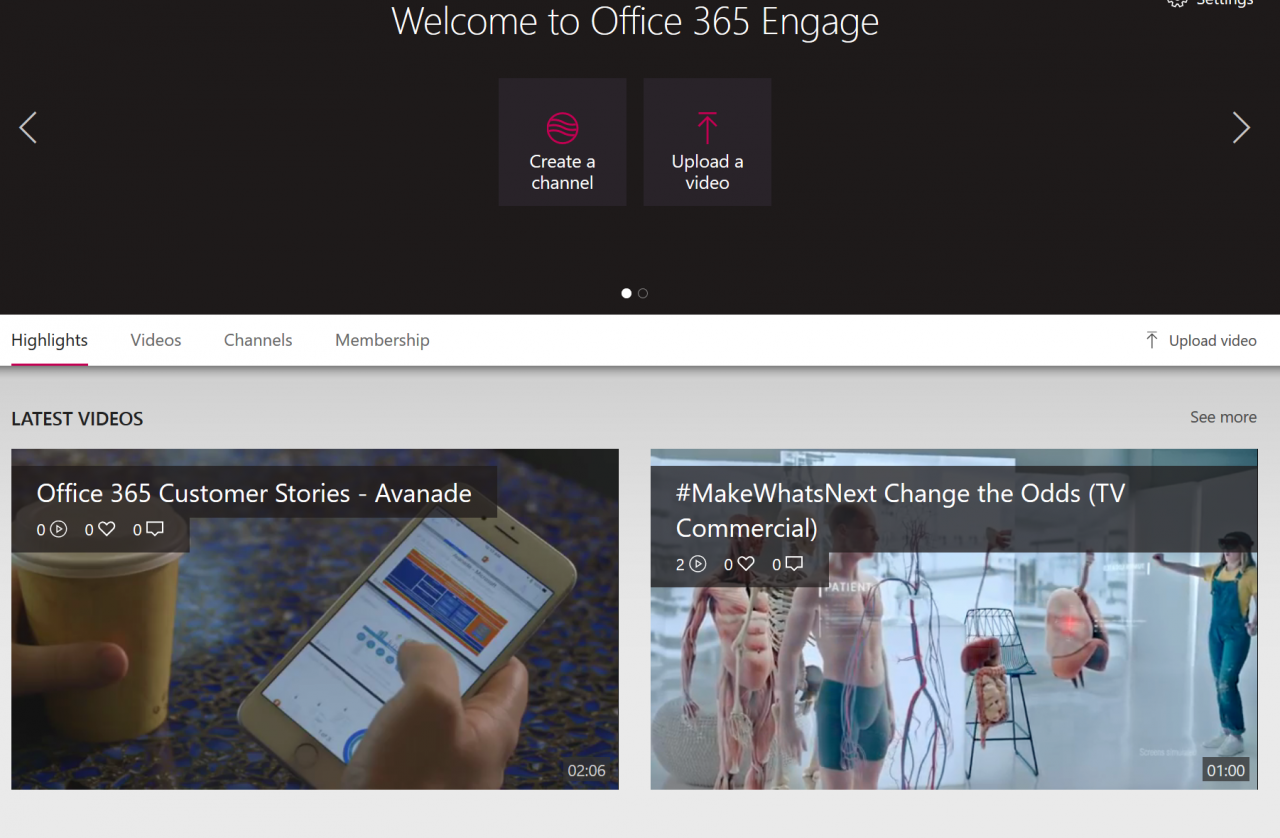 We can create multiple channels per Stream Group. A channel can be private for Group members or for the whole company. I really like the option to add a thumbnail per channel. This really completes the visual experience.
All the Office 365 Groups are available within Stream, so you can immediately start uploading videos for all your Groups. This integration is fantastic! You gain more control over the video permissions within your organization by using Office 365 Groups. Are you a fan of Teams and Stream? The Stream tab allows you to bring in all your videos within Teams.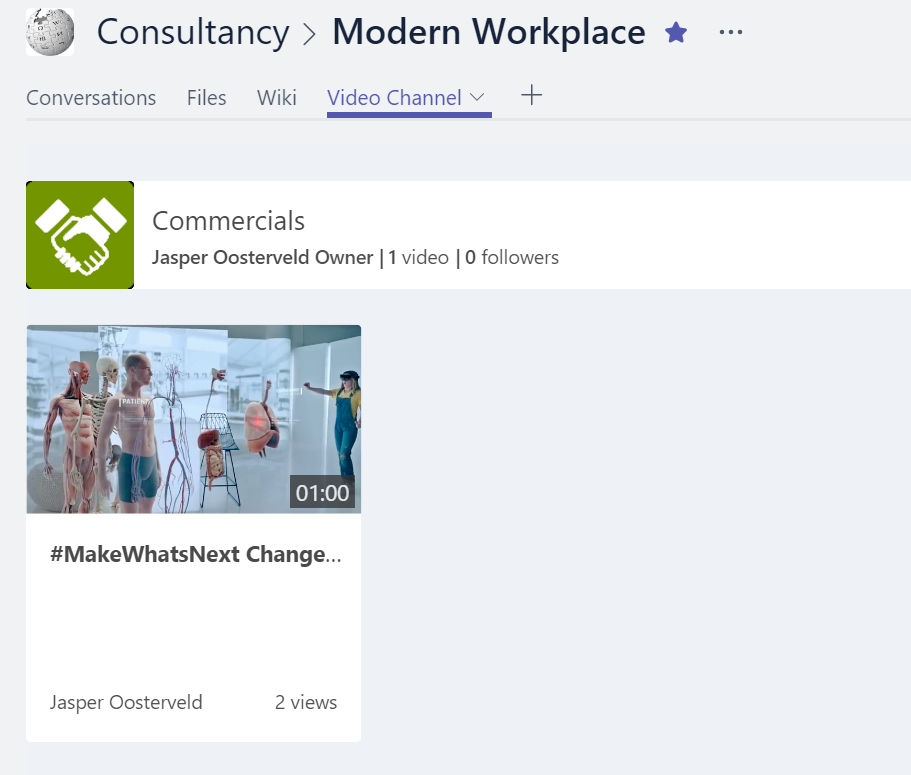 Office 365 Video Portal Transition
What is going to happen with the Office 365 Video Portal? Microsoft is planning a smooth transition towards Stream. Here are the highlights:
Phase 1: Tenant Admin Opt-In — 2017 Q3/Q4
This is limited to customers in specific regions who are not using the Office 365 Video REST APIs, such as Office 365 integrations, Delve, SharePoint Home, SharePoint Mobile, or Enterprise Search. It is also limited to customers who are comfortable with other differences between Office 365 Video and Stream.
Phase 2: Tenant Admin Opt-Out
Applies to all customers in all regions. If the tenant admin does not opt out of the transition, their tenant will be transitioned over to Stream during this phase.
Phase 3 – Automatic Transition
All remaining Office 365 Video customers will be automatically transitioned over to Stream.
Licensing
The following Office 365 subscriptions are going to contain Microsoft Stream:
Office 365 Education
Office 365 Education Plus
Office 365 Enterprise K1
Office 365 Enterprise K2
Office 365 Enterprise E1
Office 365 Enterprise E3
Office 365 Enterprise E5
Stream is also available for customers without Office 365. There are two plans:
Plan 1: 3 dollars per user / per month
Plan 2: 5 dollars per user / per month
There are, of course, different features available per plan.
Video Portal Versus Stream
Here are some other Office 365 Video Portal features:
Videos and channels showing up in Delve, SharePoint Enterprise Search, SharePoint Home, and SharePoint mobile apps
REST API
Video view statistics
Spotlight videos and channels
SDN support for caching videos from third-party solutions, such as Hive, Mature, and Enterprise
You would have to wait until these are available in Stream because for now, they are Office 365 Video Portal only.
Conclusion
I am really impressed with the release of Stream. The new video features, such as deep search, captioning, faces, and transcripts are real winners. They elevate the experience of Stream as a video service. Combining these with existing features from the preview, I can say with confidence that the future of Enterprise Video with Microsoft is bright.