Image Creator, the new AI-based art generator tool that Microsoft announced at Ignite 2022, is now available in Microsoft Bing. The new Image Creator app is only rolling out in preview to Bing in select markets, with an integration with Microsoft Edge to follow later this month.
Powered by OpenAI's DALL-E 2 technology, Image Creator allows users to create an original image based on natural language descriptions. It's also possible to provide additional contexts, such as location, activity, or art style, to automatically generate an image.
"Users have always been able to search Bing Images for an image that exists on the web, but with Image Creator they're now able to create the images they want to see. Within Edge, users can use Image Creator in their sidebar. They're able to create an image to share a life update with their friends online and drag and drop it within their main working page, all without losing focus on their workflow," Microsoft explained.
You can see how the new Image Creator app works in the video below:
Microsoft's new Image Creator tool blocks objectionable content
Microsoft says that Image Creator is completely free to use and accessed via the Bing Images tab or the bing.com/create URL. However, the company acknowledged that AI-powered tools come with some risks (such as potential abuse or hate speech), and it will take a measured approach to roll out the app. Microsoft has used filters to prevent Image Creator from generating images that violate its content policies.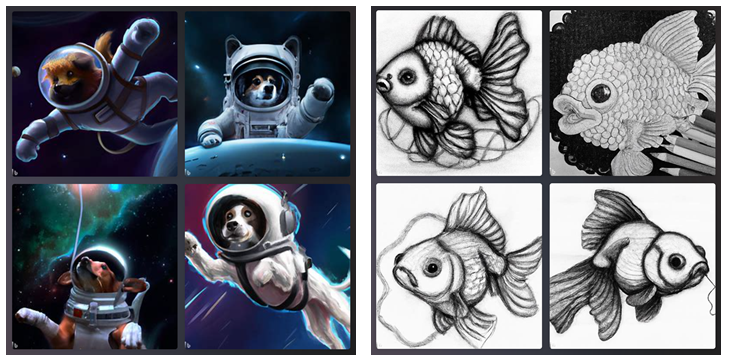 The new Image Creator app should help Microsoft better compete with popular graphic designing products such as Canva. It is important to note that Canva introduced AI-based text-to-image generation capabilities in mid-September. The feature allows creators and designers to generate a professional photo or 3D image in a matter of seconds.
In addition to Image Creator, Microsoft launched a new Office app called Microsoft Designer in private preview. It leverages machine learning models to let social media users create beautiful and original designs. Microsoft Designer will be free to use when the app drops its beta tag, but some premium features will be exclusively available for Microsoft 365 subscribers.