Microsoft HoloLens is Now in These 8 Countries (but Still Super Spendy)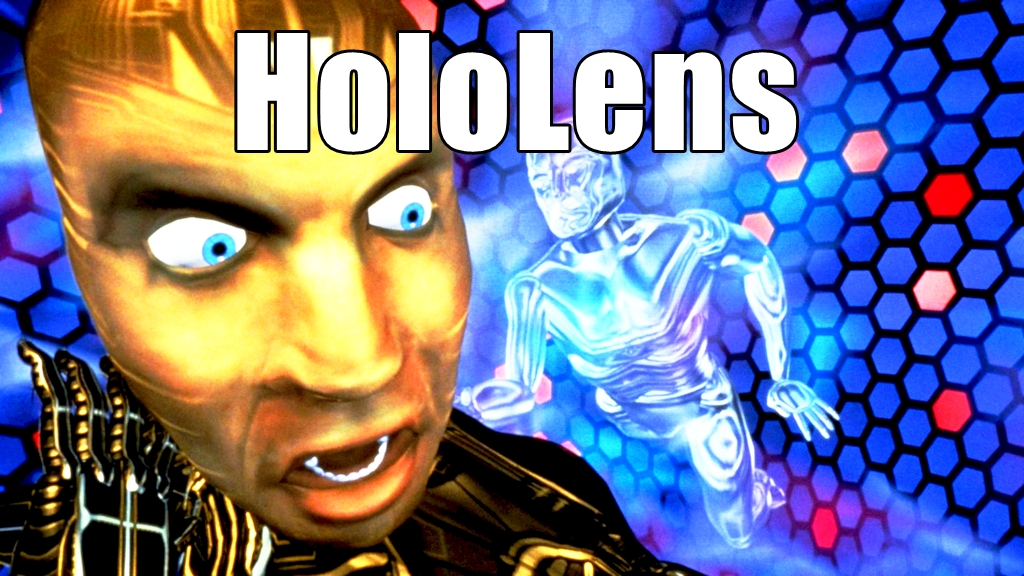 Microsoft HoloLens is now available in six more countries. Redmond wants more businesses and developers to get going with its augmented-reality Windows headset.
As well as the U.S. and Canada, it's now in four European countries and two down under. That's where Microsoft is targeting developers next. You can get it in November, if you pre-order now.
But it still costs $3000. In today's IT Newspro, we mow the lawn like it's 1992.
Your humble newswatcher curated these news nuggets for your entertainment. Not to mention: A 180-degree shift in 180 seconds…

What's the story? Mary Jo Foley reports HoloLens to be available in six more countries:
Microsoft is expanding availability of its existing HoloLens augmented-reality goggles…next month. … Users in Australia, Ireland, France, Germany, New Zealand, and the United Kingdom can [now] pre-order.
…
The target audiences of the current HoloLens headset are…developers and business users. … But yesterday…Barron's reported [that] Microsoft is cutting orders for components for HoloLens "as it rejiggers the product.".

Can it be true? Blair Hanley Frank ain't no liar; he's frank: [You're fired -Ed.]
[This] comes roughly six and a half months after Microsoft first launched the HoloLens Development Edition in the U.S. and Canada. … Headsets will start shipping to customers in [the] new markets next month.
…
Pricing for the device in the new regions will be based on the HoloLens's price in the U.S. ($3,000) with…regional differences. [So] a HoloLens isn't exactly an everyday purchase.
…
Organizations like NASA, Case Western Reserve University, Saab and Volvo already use [it] for business. … Expanding the reach of the HoloLens will put the device in the hands of more developers. … But it really isn't for everyday folks yet.

What are developers doing with it already? Microsoft's Alex Kipman lists a few, and welcomes six new countries to the world of mixed reality:
Kudo and I would like to welcome developers and commercial enterprises from…these six new countries. … Our team has been hard at work empowering developers and organizations to bring…mixed reality to life.
…
Developers are turning floors into lava, creating aquariums in our living rooms, setting off…fireworks, and creating new ways to improve the quality of life. … I couldn't be more proud. … It has been nothing short of inspiring.

Sounds great. So should I rush out and get one? Paul Thurrott snarks it up:
Those with more money than common sense can [buy] the $3000 HoloLens. [But] I recommend not doing so: There are only 80 or so HoloLens-compatible apps in the Windows Store. … Instead, HoloLens is more properly geared to vertical commercial uses with…on-site support agreements.
…
HoloLens isn't suddenly a viable solution for individuals. … It's limited to very specific use cases.
…
Microsoft is also offering a $5000 Commercial Suite version…that adds…a special Kiosk Mode…MDM capabilities, Azure Active Directory integration…Windows Update for Business, BitLocker…and secure boot…by default, remote connectivity, and the ability to distribute enterprise software.

Looking forward, what's next? Adam Bunker's mentality is to channel Microsoft's Dave Coplin:
We'll have interesting augmented reality coming through that you can use on anything from Google Cardboard to Oculus Rift, or in the next Xbox. … But for now…they have very niche use cases. … The limiting factor…is the headset.
…
The ultimate goal is holograms without the headset. … Prototypes in our labs [are] capable of projecting objects in three dimensions…without a headset.
…
It's just the beginning of that journey. … But it is the direction the technology is moving.
Buffer Overflow…
More great links from Petri, IT Unity, Thurrott and abroad:
And Finally…
This sucks. This is great!
[hat tip: Adriana Rday]

Main image credit: New Line Cinema (cc:by-sa)