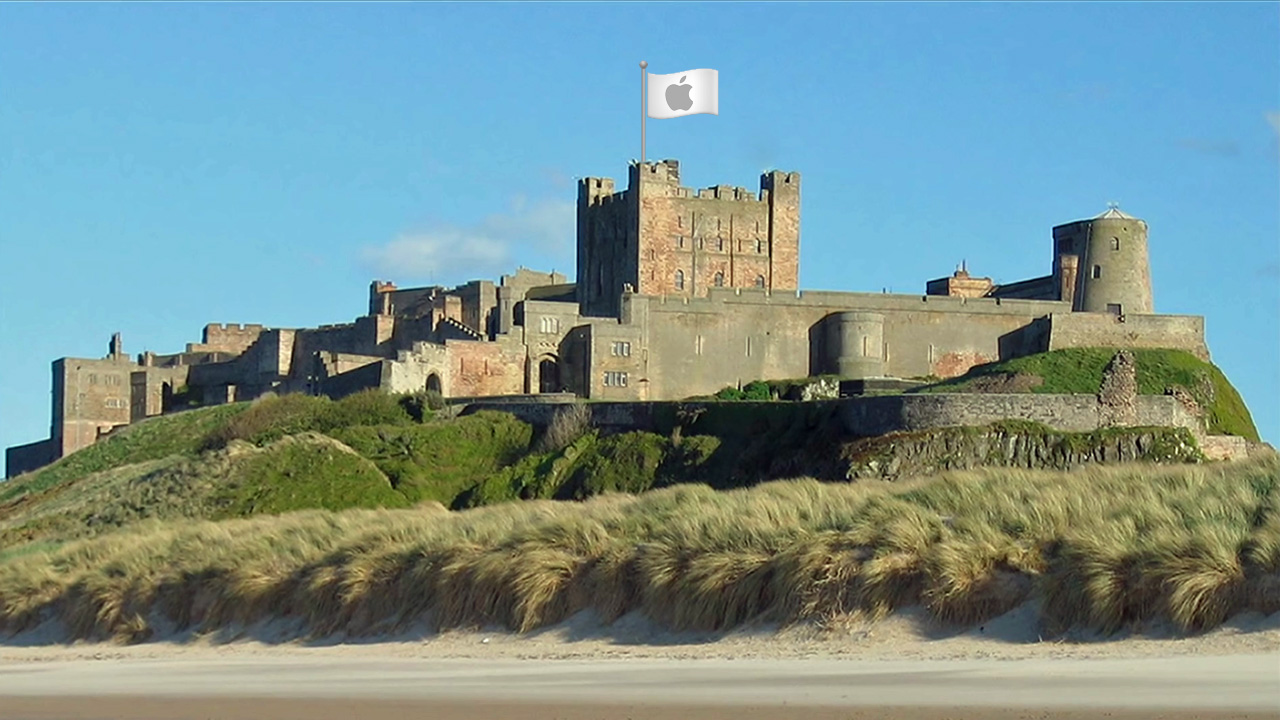 Because my Fitbit is telling me to exact revenge, this edition of Short Takes focuses on Xbox One's third month on top, an Amazon/VMWare partnership to take on Microsoft, an IBM/Google partnership to take on Intel, the iPhone isn't more secure than Android, HP job cuts, more.
Xbox One outsold PlayStation 4 again in September
Well, this is getting interesting: NPD reported this week that the Xbox One has now outsold the PlayStation 4 for the third straight month in the U.S. This is the first time the console has been on top for that long, and with a revamped PlayStation 4 having launched in mid-September, that achievement is all the more impressive. That said, a 4K-capable PS4 Pro is coming next month, and with the holiday selling season cranking up, it's highly likely that Sony will once again find itself on top. But that doesn't mean that Microsoft, and Xbox fans, shouldn't savor this moment while it lasts.
"Sony Details Smartphone Game Plans, Launching by March 2018"
March … 2018? LOL. I hope Sony is still a company then.
Amazon partners With VMware to take on Microsoft in the corporate cloud
It was the shot heard 'round the Internet: Amazon and VMWare announced this week that they will partner on hybrid-cloud deployments, a market that Microsoft has pretty much had to itself so far. Under the terms of the deal, a new service, called VMware Cloud on AWS, will debut in 2017 and provide enterprise customers with a way to bridge their current datacenter-based infrastructures with the cloud. To be clear, the risk here to Microsoft is pretty great: Amazon already dominates enterprise cloud computing, but the one piece it was missing was a hybrid offering.
"This is the number one problem facing Microsoft today"
I assume it's not OS/2 anymore.
IBM partners with Google to take on Intel in the datacenter chip business
IBM, Google, and a handful of smaller companies this week announced the Open Coherent Accelerator Processor Interface (OpenCAPI) consortium, which aims to help corporations move their datacenters and cloud computing infrastructures forward with big data, machine learning, analytics and other modern workloads. Microprocessor giant Intel declined to join the group for competitive reasons, but that may have been a mistake. Especially since Intel's biggest x86 competitor, AMD, is on board.
"The Surface Phone Will Be A Success And Will Change Microsoft Forever"
Sure it will be, champ. Now hop into your pajamas with the feet and go to bed.
Microsoft: No, the iPhone isn't more secure than Android
In an interesting blog post discussing the recent Pegaus and Trident exploits of iOS, Microsoft's Brad Anderson says that there is a key learning to be had: The iPhone isn't any more secure than Android. "I'm not attempting to throw stones at Android or iOS," he writes. "But our modern era of digital threats produce consistent successful attacks despite the incredible efforts of the organizations building these platforms." Anderson's point isn't that iOS is bad, it's that people shouldn't trust it more than Android just because of Apple's walled garden approach. It's been hacked at scale just like Android, he says. "Cyber-terrorism is a commercial business," he says. "If you, as an organization, have intellectual property that is of interest to another company or a state organization, that company does not have to have the expertise to build a sophisticated attack like this, they just have to have the money [to hack your devices]."
"The iPhone 7 Plus is the best iPhone yet"
So it's not worse than the older models? Seems like that's the minimum.
HP to cut 4,000 jobs as PC struggles continue
HP almost unseated Lenovo as the world's biggest seller of PCs this past quarter, but coming as it did during a major industry downturn, that would have been a Pyrrhic victory of sorts. Now, HP says it will cut up to 4,000 of its 50,000 jobs over the next three years as it contracts along with the industry in which it competes. "As I look forward to 2017, our assumptions are that the markets are going to continue to be pretty challenged," HP CEO Dion Weisler said. Yep. This is a problem that all PCs fans need to understand: With the PC market shrinking for 8 straight quarters, we're now in the midst of its longest decline ever.
"Study Finds You Can't Believe Everything You See On Fitbit Or Other Wrist-Worn Heart Rate Trackers"
So I should put down the knife then?
Samsung expects to lose $3 billion in revenues because of Galaxy Note 7 recall
Four days ago, I wrote that Samsung had halted Galaxy Note 7 production because of overheating and fire issues. Things have gotten much worse since then: Now, Samsung has completely canceled plans to continue selling the Note 7, as it cannot even figure out what's wrong with the highly-flammable devices. And it expects to take a further loss of over $3 billion in profits over the next two quarters, bringing its total loss north of $5 billion. So Samsung still has about $3 billion more to go before they see the Nokia-triggered loss that Microsoft experienced last year. But this is still incredibly devastating to for the world's biggest maker of smartphones.
"Samsung chief apologizes for Galaxy Note 7 failure, wants to regain customer trust"
Start small. Build a phone that doesn't explode.
Verizon says Yahoo hack could reset its acquisition dreams
And speaking of expensive mistakes, Verizon now says that Yahoo's recent surprise disclosure that 50 million of its user accounts had been hacked back in 2014 could impact its planned $4.8 billion purchase of the company. "We have a reasonable basis to believe right now that the impact [from the hack] is material, and we're looking to Yahoo to demonstrate to us the full impact," Verizon general counsel Craig Silliman said this week. "If they believe that it's not, then they'll need to show us that." Yahoo, somewhat hilariously, says it is "confident" in its value. Heads-up, guys. No one is, or ever was.
"McDonald's Turns to Social Media to Draw Millennials"
Maybe you should just lose the clown.