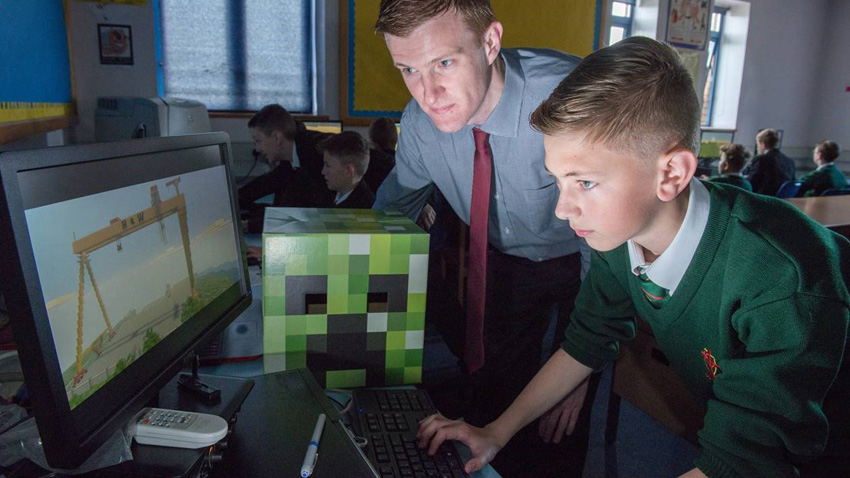 Microsoft announced this morning its acquisition of MinecraftEdu, a version of the blockbuster game Minecraft that is built for the classroom, for an undisclosed sum. The plan is to deliver Minecraft: Education Edition this summer in partnership with educators.
"The Minecraft: Education Edition experience is being shaped in the coming months by an advisory board of educators and a free trial will be available globally this summer, in time for the new school year," a Microsoft representative told me. "It will also be accompanied by a new community site, which will offer resources such as lesson plans and a new program called Minecraft Mentors that connects experienced Minecraft educators with those introducing the title to their classroom for the first time."
Microsoft of course purchased Minecraft creator Mojang for an astonishing $2.5 billion in September 2014. But MinecraftEdu is a separate entity that was created by teachers for use in the classroom and was supported by Mojang (and, since, Microsoft).
According to the MinecraftEdu web site, MinecraftEdu is built on the commercial edition of Minecraft, and "contains the same game play, items, and graphics. But MinecraftEdu also "includes additional features that optimize the experience for classroom use," including centralized control and moderation for teachers.
"Over the past few years, educators around the world have been using Minecraft to explore subjects that might not spring to mind when you think of our block-based game," Mojang's Owen Hill writes in a post announcing Minecraft: Education Edition. "Since 2011, MinecraftEdu has been used in over [7,000 classrooms in] 40 countries. Lots of people have learned loads of things since then."
Put simply, Minecraft: Education Edition will be "a new and expanded version of Minecraft for the classroom, though it's not clear if this title will supersede or complement the original MinecraftEdu effort. For at least the short term, schools that are using MinecraftEdu can continue to do so, and Microsoft says it will offer the first year of Minecraft: Education Edition for free.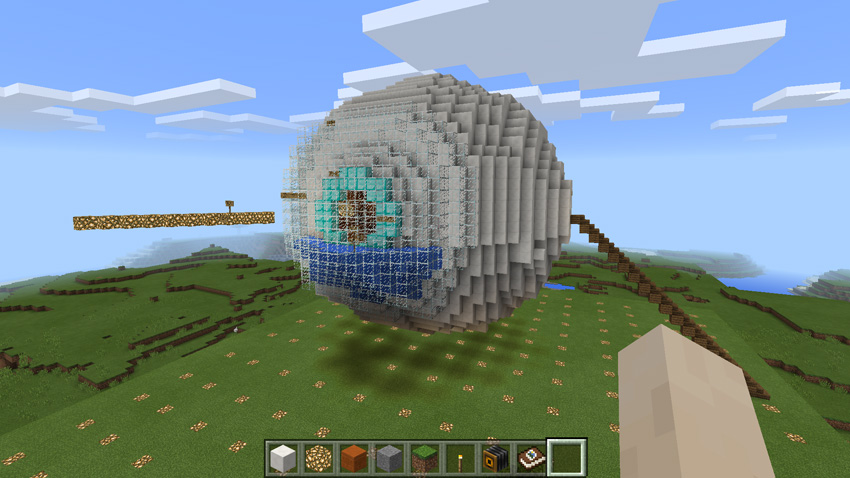 Which is of course the point of this acquisition: Minecraft: Education Edition will not be free. I was unable to find pricing in any of Microsoft's press materials, but a New York Times report says the cost will be $5 per student per school year. By comparison, MinecraftEdu charges a server license fee and a one-time fee based on how many students could access the service at a single time.
"Microsoft executives said the company would offer volume discounts for districts that want to make the game available to all students," the New York Times report notes. "And they said the new edition would offer features that MinecraftEdu does not."
On that note, the biggest technical difference between MinecraftEdu andMinecraft: Education Edition appears to be that the latter has dropped the client-server model. That is, with the new offering, students will be able to connect to their virtual worlds from personal devices, not just school-based computers. Minecraft: Education Edition will also be updated in tandem with the commercial versions of Minecraft.
And to be clear, Minecraft is one of the most popular video games of all time, with over 100 million registered players. So far, this audience hasn't helped Microsoft justify the heady sum it paid for Mojang, but with the MinecraftEdu acquistion, Microsoft is at least demonstrating that it is still serious about Minecraft, and not just as a cross-platform game.