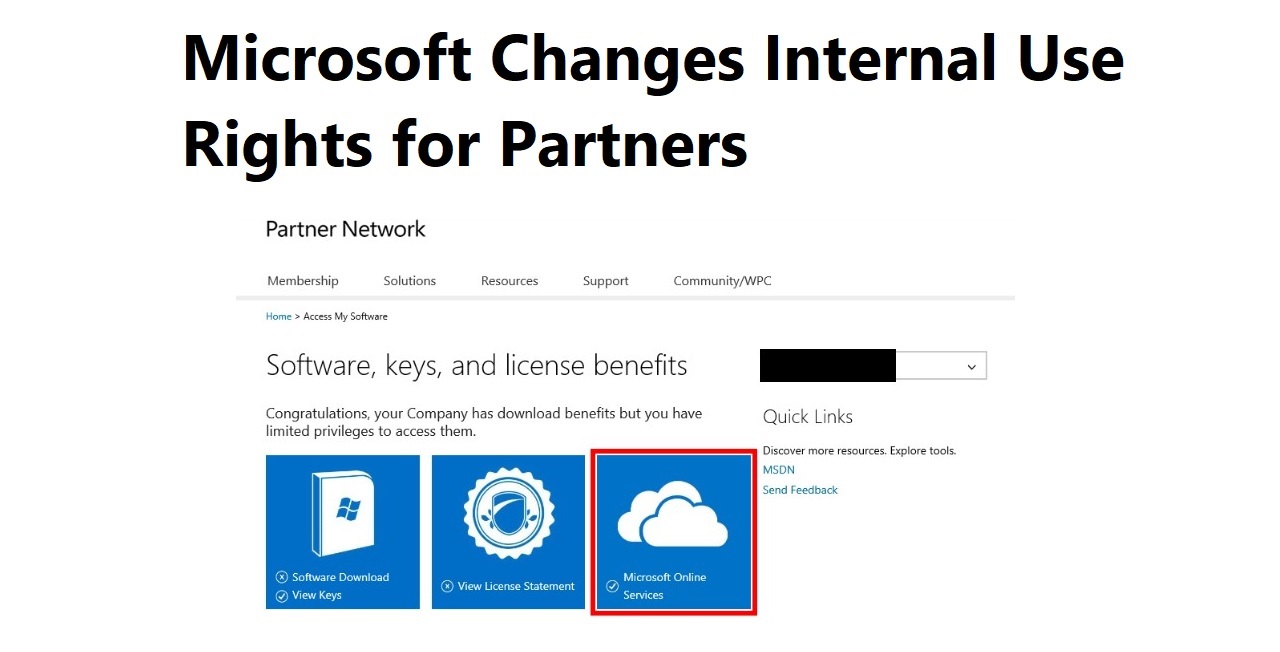 Microsoft Inspire takes place in Las Vegas next week. I won't be there, and thankful for missing the heat of Vegas in July, but I kind of regret missing the big fight that's sure to break out this week.
Inspire is where Microsoft reveals its sales and marketing priorities with its partners to try and get everyone onto the same page. Some of the sessions are technical, but Inspire is not like Ignite (Orlando, next November), which is where Microsoft dives into the weeds of what might be coming next.
Partners in Revolt?
This year, the partners attending Inspire might consider the news Microsoft shared about internal use rights (IUR), which give partners the ability to use Microsoft software in their business. The number of IURs depend on the status of the partner (Silver, Gold, etc.), and it's a nice benefit that helps partners better understand and use Microsoft technology.
For example, a partner specializing in Office 365 gains by seeing the changes introduced by Microsoft into Office 365 over time and how those changes affect users and business processes. They can use a mixture of Office 365 E3 and E5 licenses to observe the differences in functionality. Another example is where partners who want to support Microsoft's desire to move customers to Microsoft 365 invest the time to skill up about Enterprise Mobility and Security, and so on. The knowledge gained in these activities can only help the customers of those partners.
Microsoft Changes the IUR rules
The problem is that Microsoft is changing the rules for IURs. A statement posted to the partner web site says:
"Effective July 1, 2020, we will retire the internal use rights (IUR) association with the product licenses partners receive in the Microsoft Action Pack and included with a competency. Product license use rights will be updated to be used for business development scenarios such as demonstration purposes, solution/services development purposes, and internal training.
Beginning October 1, 2019, the product licenses included with competencies will be specific to the competency you attain. Please review the benefits you will receive with your competency in Partner Center at time of purchase. Additional licenses can be purchased through commercial licensing to run your business."
Buy Licenses on Commercial Terms!
In other words, Microsoft wants partners to stop using IURs to run their business and confine their use to developing solutions, demonstrations, and training. The consequence is that partners will have to pay for licenses to use products like Office 365. It's not the only benefit Microsoft is removing from partners: their ability to log on-premises support calls is also being stopped next month.
You might have no sympathy with partners and say that they should pay for software licenses used in their business. That's a reasonable stance and I'm sure it's the driving reason behind Microsoft's new position. It could hardly be anything different, could it? Like perhaps wanting to take more money off partners?
Extra Revenue, Poorer Knowledge
Although there are good business reasons for Microsoft to require partners to buy software licenses to run their operations, I think Microsoft is making a mistake. The small amount of extra revenue Microsoft will gain from selling more software licenses is likely to be more than offset by poorer product knowledge and expertise in partners. That will have a direct effect on customers.
It's not as if Office 365 and other Microsoft technologies are perfect and can be deployed and used without any effort. That's cloud cuckoo land. The rapid pace of change in both software and licensing makes cloud technologies like Office 365 and Azure Active Directory difficult to understand even by experts, and the more exposure you have to all the twists and turns in feature licensing, the better you can advise customers.
Another issue is that a partner never quite knows what technology they might need to meet customer needs. For instance, a partner that's skilled in Exchange Online, Teams, and SharePoint Online might not know much about Power BI. But if they were encouraged to use Microsoft technology as broadly as possible within their business, they might build some Power BI expertise that could be used to open new customer opportunities.
Poor Decision by Microsoft
Partners will still be able to test and build technology demos under the new IUR regime. But achieving a true understanding of the capabilities and weaknesses of software is seldom gained by demos constructed to meet artificial goals that often don't align with real business needs. Real-life experience of using technology day-in, day-out gives a totally different view of technology.
Partnership is a two-way street. Without good, experienced, and well-educated partners, the Microsoft cloud ecosystem will not function as well as it does today. These reduction in benefits will make partners think about just what they get from Microsoft in return for the investment in training and accreditation partners must make to reach levels within the partner program.
Restricting IURs seems like a decision that looks fantastic in a spreadsheet but smells like dirty canal water in real life. It smacks of small-minded penny pinching on the part of the world's most valuable company. I hope that partners take the opportunity to twist the knife into Microsoft on this decision at Inspire next week. Direct, honest feedback is needed to make Microsoft reconsider this retrograde move.