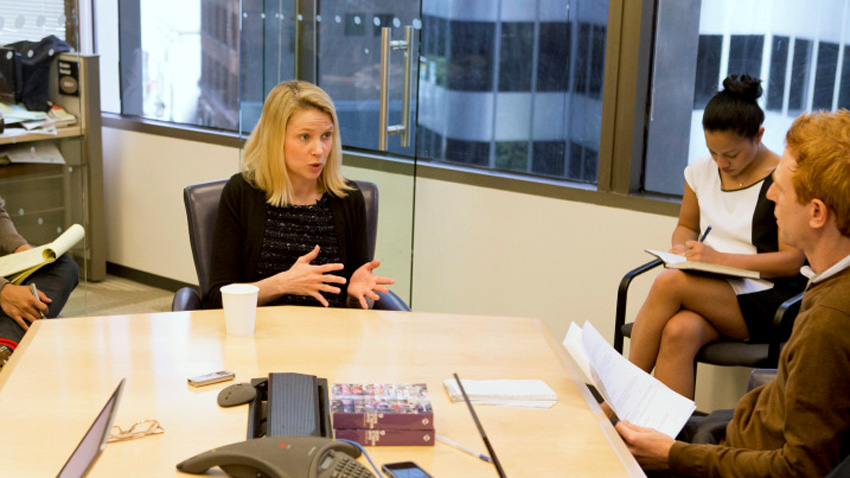 Microsoft has closed an important deal with Yahoo, which will continue using Bing technologies in its own search experience. The only question what concessions Microsoft made to keep the partnership alive, as Yahoo was known to have been unhappy with search revenues and was actively seeking to change the deal or engage with a new partner.
"Over the past few months, Satya and I have worked closely together to establish a revised search agreement that allows us to enhance our user experience and innovate more in our search business," Yahoo CEO Marissa Mayer said in a prepared statement. "This renewed agreement opens up significant opportunities in our partnership that I'm very excited to explore."
According to the announcement, Microsoft and Yahoo say they have "amended" their search partnership to "improve the search experience, create value for advertisers and establish ongoing stability for partners."
This wording only hints at Yahoo's growing dissatisfaction with the Microsoft search partnership over the years. Ms. Mayer has been vocally critical of the deal in the past, and she actually tried to stop Yahoo from adopting Microsoft's search technology in mobile products in 2013. But a court ruled that the search partnership precluded Yahoo from not using Microsoft search technology.
Mayer, of course, inherited the Microsoft search alliance when she joined Yahoo in 2012. The ten-year deal was struck by former Microsoft CEO Steve Ballmer and former Yahoo CEO Carol Bartz in 2009, and allowed for the companies to renegotiate after five years, a clause Mayer immediately took advantage of. In recent months, the two companies have had to extend the partnership renegotiation by 30 day periods so that they could try and come to some agreement.
That agreement has arrived, and it provides for two major changes to the partnership.
First, Yahoo will now have "increased flexibility to enhance the search experience on any platform," meaning that the partnership is now "non-exclusive for both desktop and mobile." This addresses Mayer's previous desire to expand into mobile without Microsoft, and in return Yahoo will continue to serve Bing ads and search results for "a majority" of its desktop search traffic.
Second, the two firms will integrate their ad sales teams, with Microsoft exclusively delivering through its Bing Ads platform and Yahoo doing so via its Gemini ads platform. This transition will be completed over the summer.
It's unclear what Microsoft really gave up to keep this valuable search partner.
The "underlying economic structure remains unchanged," the companies note, meaning that Microsoft still pays Yahoo some percentage of Bing Ads revenue delivered from Yahoo searches and guarantees a minimum level of revenue per query. But the announcement also notes that both companies are "committed to maximizing the alliance," and if you consider what each side is trying to achieve, it's possible to arrive at an educated guess.
On Yahoo's end, Mayer naturally wanted to earn more revenues from search. And while being able to innovate more in search may help achieve that goal, it's likely that Microsoft made some concessions there as well, possibly by higher minimum revenues than were allowed under the previous deal. Mayer has said that Yahoo earned more revenue per search when it operated its own search engine than it has during the Microsoft partnership. And as a former Google executive, it's very likely that Google has aggressively pushed to replace Microsoft as well.
For Microsoft, market share—really usage share—is all that matters. In the United States, Google controls about 65 percent of the market, with the rest mostly taken up by Bing (13 percent) and Yahoo (20 percent). Worldwide, Bing/Yahoo combined usage share was estimated at 29 percent in late 2014, with Bing being about twice as big as Yahoo overall. In short, losing Yahoo would be disastrous to Bing. As disastrous as the possibility of losing Nokia would have been to Windows Phone, which explains why Microsoft paid $7.2 billion to acquire that company's phone business last year. Thus it's very likely that Microsoft was willing to do whatever it took to keep Yahoo in the Bing stable.