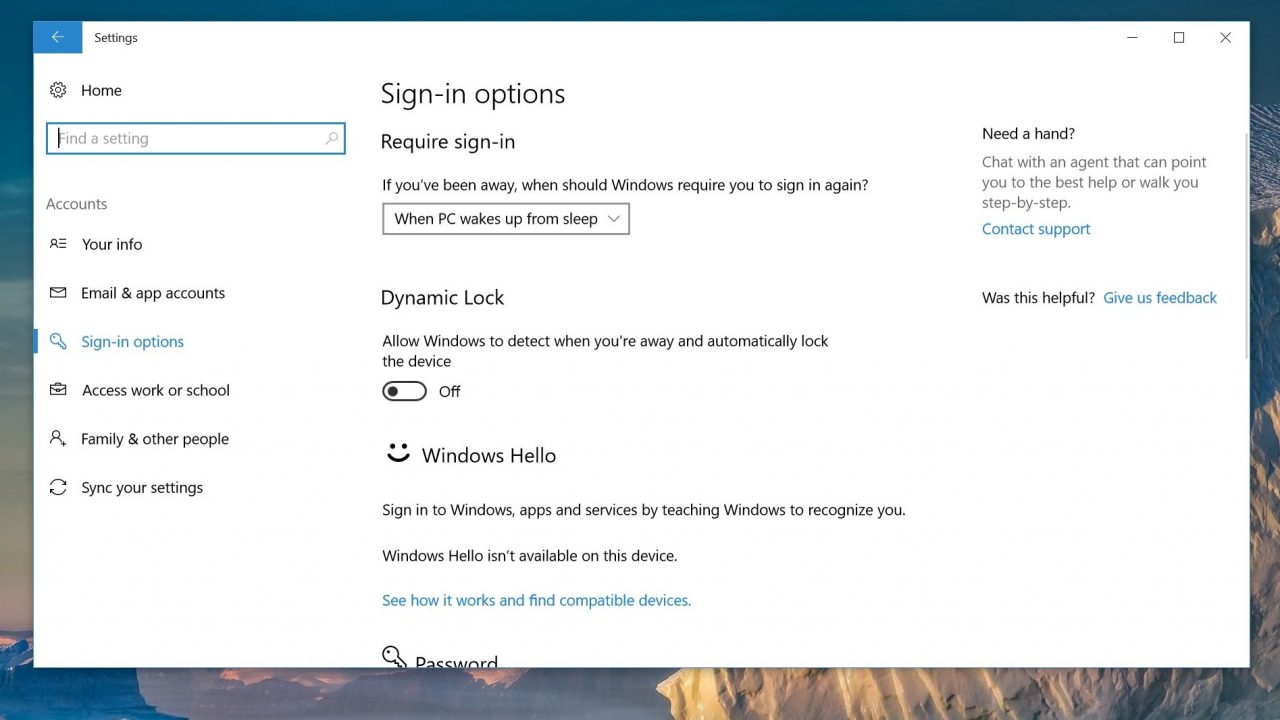 Securing a PC is one of the primary objectives of nearly every IT Pro. With valuable data floating around on laptops and these devices traveling outside the perimeter of the office, making sure they are secure in the event that they are stolen is something that keeps many security experts up at night.
A new feature coming to Windows is the ability to lock your PC when you step away from it and it looks like the feature will work by using Bluetooth and a mobile device. Based on an image obtained by WalkingCat, the feature may be called Proximity Lock but there is a setting in the latest Windows 10 build called Dynamic Lock (seen above) that appears to be the same thing or at least similar.
According to the leaked slide, the feature works by pairing your phone to your PC and when the connection breaks (the assumption is that you have left your PC) your PC is automatically locked. Microsoft also appears to be looking at other future protocols beyond Bluetooth to enable this functionality but for now is relying on this industry standard to enable this feature.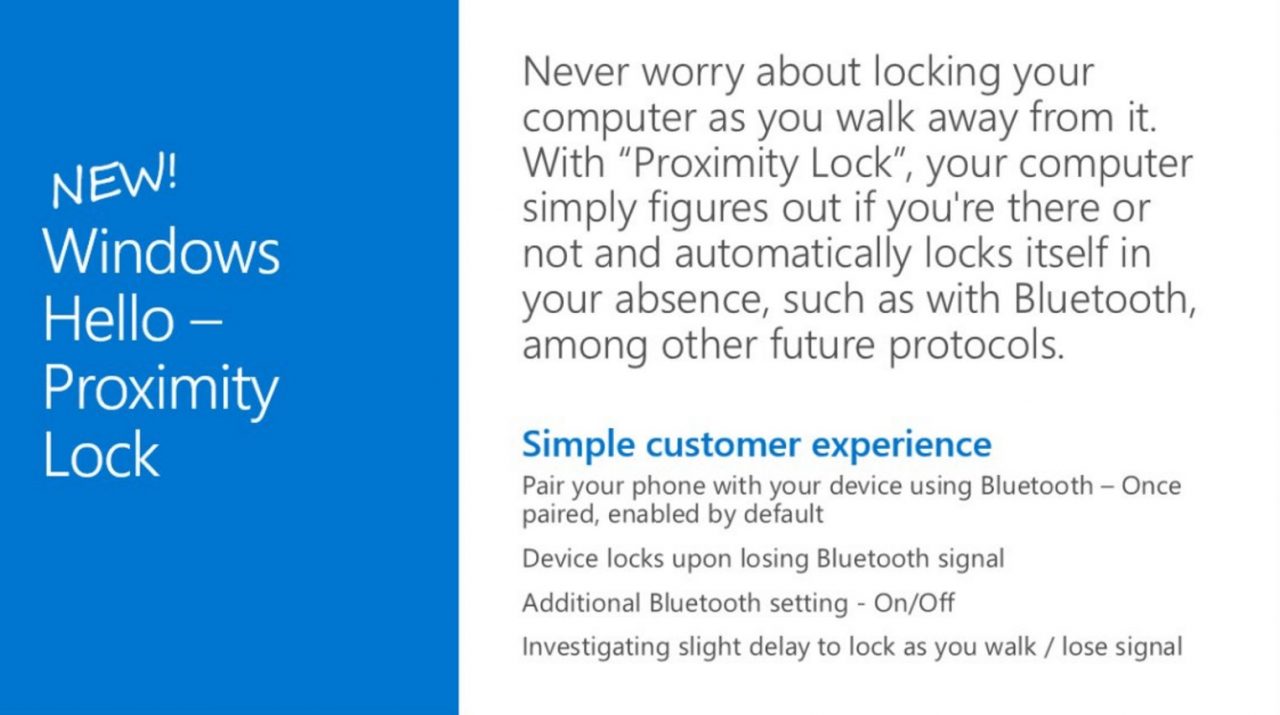 It seems plausible that the company could eventually use Windows Hello cameras to accomplish the same goal but this will likely not sit well with users. There is already concern that Microsoft is collecting too much information about user activity with Windows 10 (they did recently increase transparency in its data collections process) and having a camera watching you all day is not going to help this image.
Of course, the best practice is to lock your PC when you are stepping away but we all know that we can forget and in the case that a laptop is stolen while being used, this mechanism would auto lock the device. Hopefully, Microsoft will clarify how this feature will work in the near future and the steps needed to enable the functionality, but on the cover, it appears to be a simple way to add another layer of protection to your device.