Key Takeaways:

Microsoft announced macOS support for its Universal Print service at Ignite 2023.
Universal Print introduces pull printing functionality to let users securely release print jobs from any corporate printer.
IT admins can now delegate printer management responsibilities to others, allowing for more efficient task handling.
Microsoft announced some important updates for the Universal Print service at its Ignite 2023 conference today. The cloud-based print service is getting macOS support, allowing users to print from any Mac app without installing third-party drivers or software.
Universal Print now supports the pull printing functionality that lets employees securely release their print jobs from any corporate printer. The feature is available in public preview for macOS users. It's also possible to use a PIN code or a mobile device for authentication at the printer.
The secure release feature allows users to send their print jobs to a printer and ensure that the documents are only printed when they are physically present to collect them. This capability could be handy in environments with privacy and data security concerns.
"You can use the Microsoft 365 mobile app, scan a QR code, use a PIN code, or an employee badge to authenticate yourself at the printer and release your print job. This way, you can avoid wasting paper or toner from unretrieved print jobs and prevent confidential information from being exposed in print trays," said Harjit Dhaliwal, Senior Product Marketing Manager, Windows Enterprise.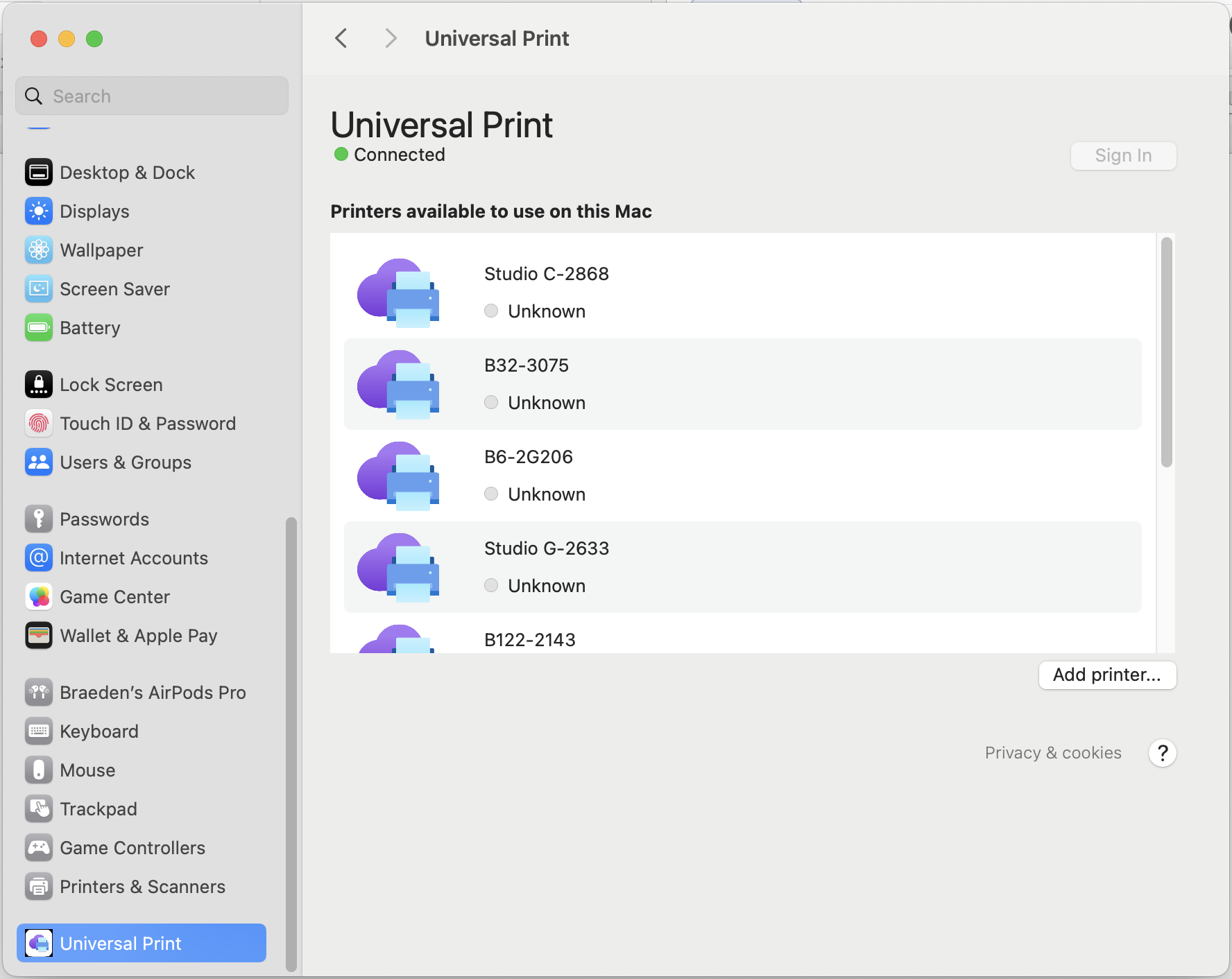 Microsoft has also made it easier to troubleshoot print failures on the Universal Print portal. The Print Jobs page now includes a new column that offers more information about printing workflow. The company has also published new guidance to help IT admins resolve common Print issues without contacting the support team.
Universal Print adds delegate admin support
Last but not least, the latest update allows IT admins to delegate printer management responsibilities to another person. For instance, branch offices can utilize these permissions to handle their tasks without requiring unnecessary control over the entire printing infrastructure.
In case you missed it, Microsoft has unveiled several updates for Windows 365 and Azure Virtual Desktop. These include new AI-powered capabilities, security features, as well as GPU support, and you can check out our separate post for more details.