Microsoft 365 Scheduler Makes Meeting Scheduling Easier, for a Fee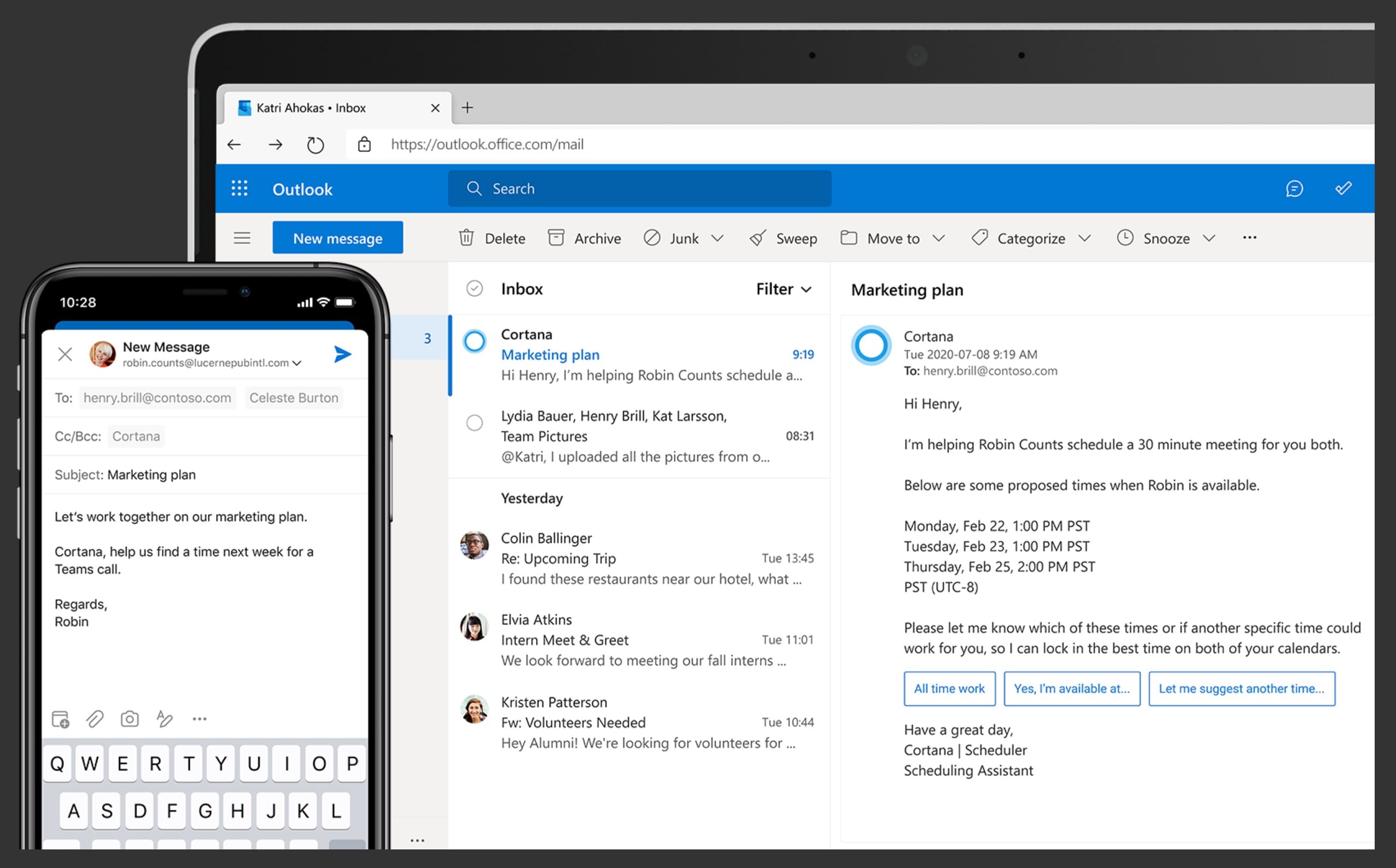 Microsoft is reporting in a recent technical article that weekly meetings have increased by 148% in the past year since our work environments have become transfigured. The more trying aspect is the fact that we are spending between 6 and 29 (!) minutes scheduling those meetings.
And considering the company wants to help you reduce your mundane tasks, Microsoft is announcing Scheduler. Scheduler is a new tool designed to give you back your time to focus on important things by making it very easy, fast, and simple to get those meetings scheduled.
Let's find out how this magic works.
Scheduler understands natural language
Natural language – this is probably Scheduler's coolest feature. Here's an example of a request you can make to Cortana via email: "Cortana, please find a time to meet next week." Now, not bad. But, wait, check this out: "Cortana, please find us 45 minutes in the last week of the month in the morning for Pacific time and make it a Teams meeting." Scheduler will adapt to your usage of language over time and continually improve its own efficiency. You know, like Skynet. Nothing to worry about.

How Scheduler and Cortana work in tandem
Cortana and Scheduler complement each other, but they are very different behind the scenes. We all know Cortana as your digital assistant in Microsoft 365. Administrators will create a custom mailbox in the Microsoft 365 admin center and give it the 'Scheduling Assistant' flag of sorts to make this all work. But Scheduler is a backend service that provides all the intelligence, workflow, and AI behind juggling 4 internal and 2 external users to get together seamlessly for a digital meeting.
Scheduler is enabled separately from Cortana. If your organization already has Cortana (Daily emails, Cortana for Windows 10, etc.), you will still need to purchase Scheduler per user. You can find more links to more info at the end of this article.
Delegate scheduling across multiple scenarios
Once you have the new Cortana mailbox created and your Scheduler licenses assigned to your users, they can simply send Cortana an email ([email protected]). Here are some common scenarios:
Easily schedule a meeting with people internal to your company – Scheduler and Cortana have access to the same info you do when using Outlook or Teams to schedule your meeting. Is the 'Schedule Assistant' tab familiar? Well, this is the automated equivalent to that. Using your users' free/busy information, Cortana knows how to find the right time for you.
Skip back-and-forth emails when setting up a meeting with users outside your organization – Scheduler of course only has access to your organization's free/busy information. When your users work to create a meeting with internal AND external users, Cortana will take the internal free/busy info as a 'variable' :), and send those possible times to the external parties. They can either choose one of the options or propose a new time. Once consensus is achieved, nirvana ensues.
 Let Cortana manage more complex scenarios with external parties – Because Cortana has access to some of the free/busy info required to make a meeting work, she will find times that work for that subset, get consensus, then send meeting invites to all parties, including the external users.
Cortana will find the way even if human assistance is needed
The main reason Scheduler and Cortana is so robust in this situation is because if technology can't complete the request, it will rely on human assistance to figure out any irregularities in speech patterns or misunderstood requests. The human assistance is part of Microsoft's Supplier Privacy & Assurance Standards and are bound by Microsoft's Privacy statement. If human assistance is granted, they will only have access to the email conversation from the point Cortana was engaged. They will not have access to any links or attachments in other aspects of the email thread. Also, Scheduler will not process any encrypted emails sent to Cortana.
Scheduler is the first AI service with human assistance in Microsoft 365 that allows Cortana to work with natural language…not having to use specific keywords. Microsoft is looking forward to your feedback to help improve the efficiency and robustness of this helpful new tool.
Scheduler, like all good Microsoft products, isn't free. Further, it is not included with any Microsoft 365 commercial SKUs. You can purchase Scheduler for $10 per month per user for those with a Microsoft 365 E3, A3, E5, A5, Business Basic, Business, Business Standard, Business Premium, Office 365 E1, A1, E3, A3, E5, A5, Business Essentials, Business Premium, or Exchange Online Plan 1 or Plan 2 license.