Microsoft 365 Admin Center Adds New Dashboard for Managing Windows & Office Updates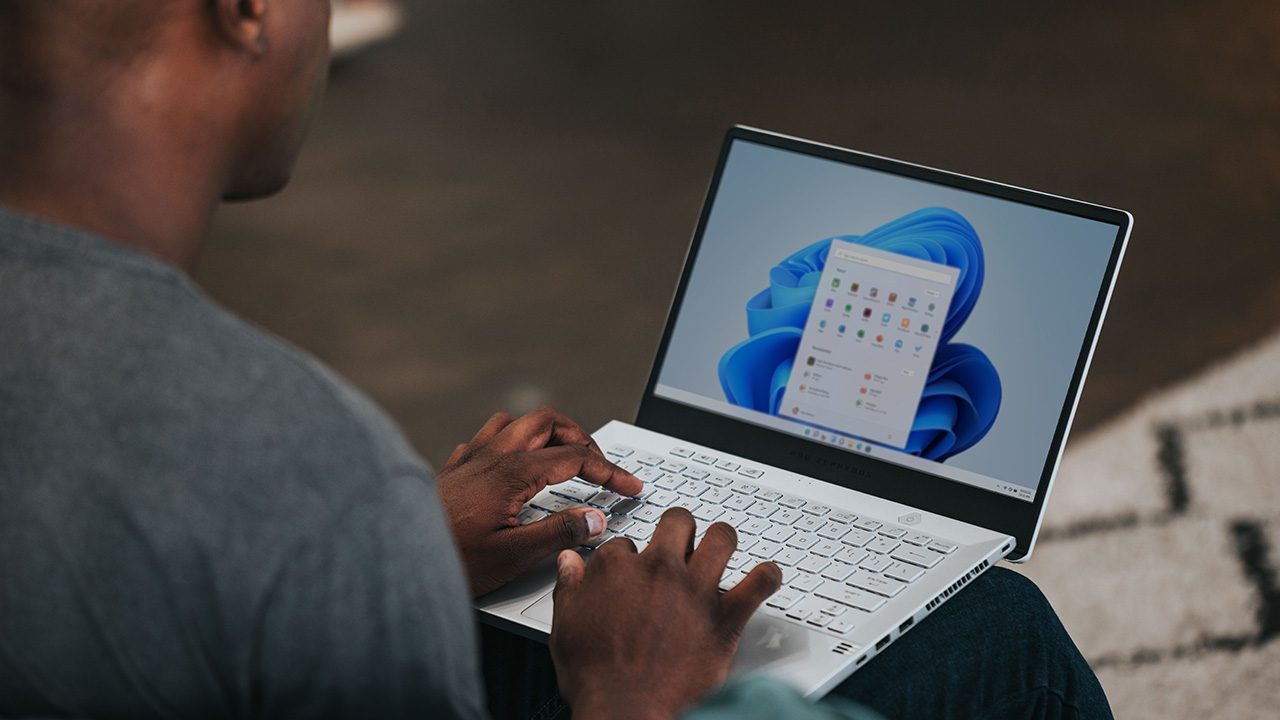 Microsoft has launched a new software updates dashboard in the Microsoft 365 admin center. The new software updates page enables IT admins to get a unified overview of the installation status of Windows and Microsoft 365 app updates in their organization.
"Keeping devices current with the latest security updates is an important part of an IT admin's role. The software updates page in the health section of the Microsoft 365 admin center provides a high-level summary view that informs you of devices that may be behind on taking the latest updates released by Microsoft," the company explained in a blog post.
Specifically, the software updates page has a dedicated tab that shows Windows update status and End of service chats. These charts detail the number of Windows machines that have installed the latest security patches within the last two months. It also lists the number of PCs running unsupported versions of the OS or reaching the end of support deadline soon. There is also a separate tab for monitoring the update status for Microsoft 365 Apps.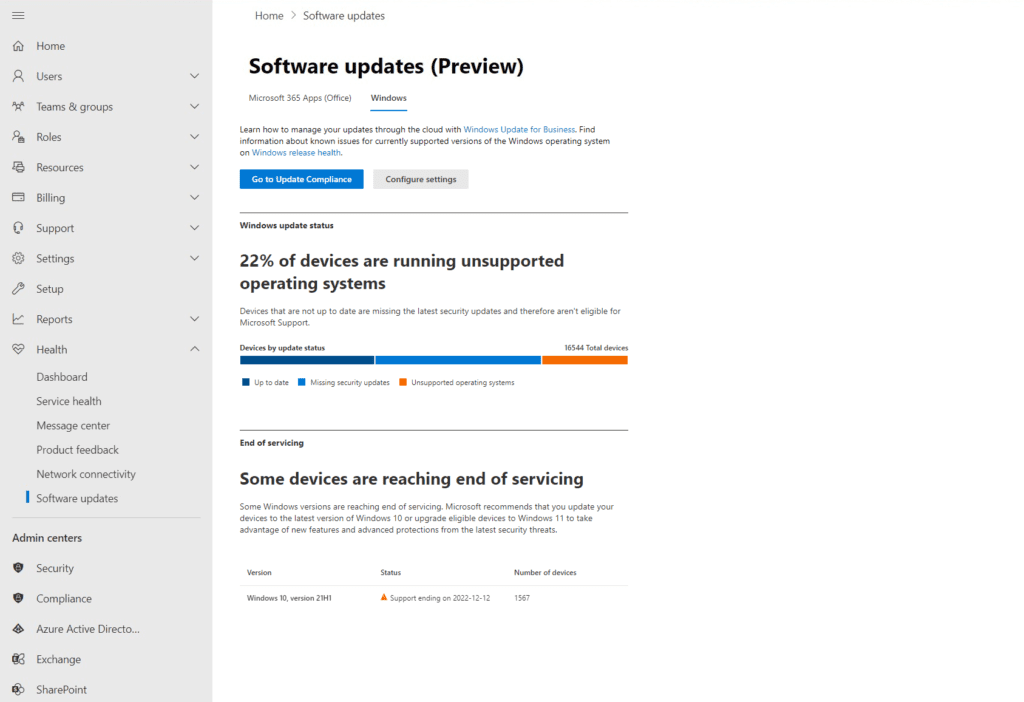 Keep in mind that the new dashboard only allows IT Pros to keep track of software updates for Microsoft 365 apps and Windows. The company plans to expand its availability to on-premises Exchange Servers in the coming months and Exchange Server 2019 in early 2023.
Software Updates Dashboard is available in preview
Microsoft says that the software updates dashboard is currently available in preview for business customers worldwide. However, the company acknowledged that IT admins may notice latency and a couple of inconsistencies in the device count data.
Overall, the new software dashboard is a welcome addition that should make it easier for IT admins to manage software updates in their organization. Microsoft noted that it can also help to protect employees from known vulnerabilities. If you're interested to learn more, we invite you to check out the support pages for Microsoft 365 Apps and Windows.