Google has released several new security features to improve the built-in Password Manager in its Chrome browser. As of today, Google Password Manager offers biometric authentication support on iOS and Android, and it's coming soon to desktop users.
"If you enable this feature, you can require an additional layer of security before Chrome autofills your password, like fingerprint recognition, facial recognition or other methods supported by your computer's operating system," said Patrick Nepper, Group Product Manager for Google Chrome.
Google Chrome users will now be able to see the Password Manager shortcut in the settings menu. Additionally, they can access the tool by clicking the "Manage passwords" option when an autofill prompt appears on the screen. It's also possible to create a Google Password Manager shortcut on the desktop.
Google Password Manager now allows users to import their passwords from other credential managers in CSV format. These passwords will sync across all devices logged in with the same Google account. The latest update lets users add notes to login credentials saved in the Google Password Manager. This capability should make it easier to remember relevant details connected with the same account (such as a membership number or a PIN code).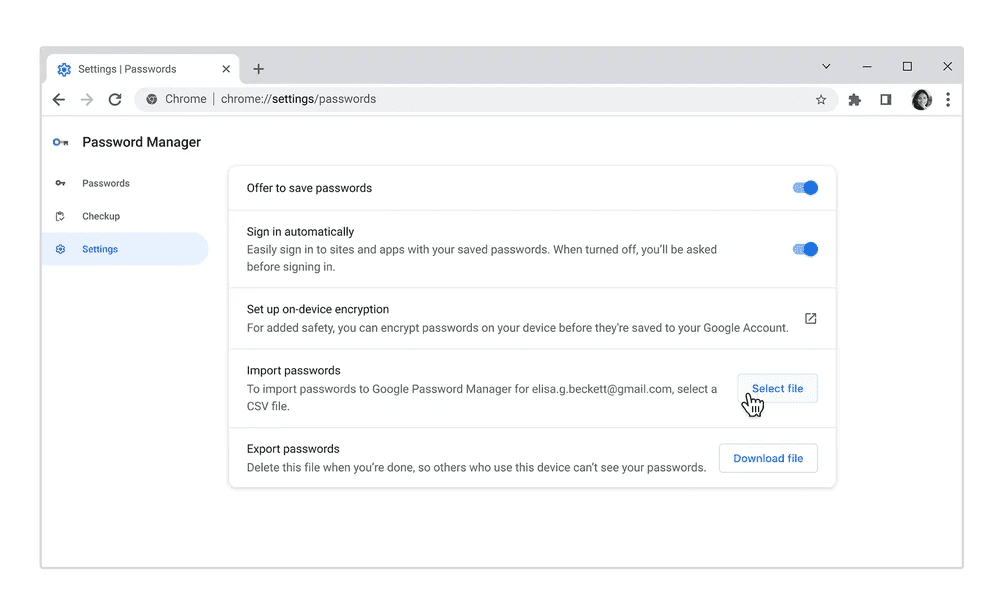 Last but not least, Google announced a few improvements for mobile devices. The Password Checkup tool is finally coming to iOS devices in the next few months. The security feature alerts users about weak, reused, or compromised passwords to protect users against credential theft. Google also added a larger autofill suggestion box to make it easier to tap on iOS devices.